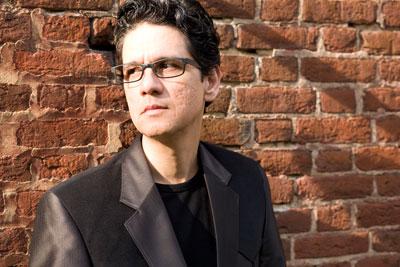 David Kitchen is a Beatles fan. He also likes funk-revivalists Sharon Jones & The Dap-Kings. If you listen to Underground, the 48-year-old artist's 2008 release, you understand why. Kitchen has a knack for writing clean and pop-driven rock with just enough soul and grit to keep your feet tapping.
Kitchen's career includes three decades of leading bands and playing supporting roles in others. He's performed everywhere from the Kennedy Center to the Barns at Wolf Trap and the Iota Club & Cafe, where he'll celebrate the release of Underground on December 26. The songwriter solidified his reputation in 2003 when he and the Thrillbillys took over guitarist Bill Kirchen's weekly show at the Sunset Grille in Annandale. His live album at the Grille later earned him a Washington Area Music Award for best album, as well as songwriter of the year, and best song in 2006.
Rockabilly and roots-rock have served Kitchen well, but Underground has a fresh and far more immediate sound. "Mean Old Mr. Gravity" fills Kitchen's itch for some funk with a thumping brass section and a set of strings and wind instruments arranged like a classic Curtis Mayfield or Eric Burdon record. On the title track, the songwriter places every hook with precision and care. Switching focus between a sweeping guitar riff and Kitchen's falsetto, the song doesn't waste a measure. Like the album, it's an easy listen where every melody is delivered sharply and with ease.
Don't believe us? Try out Kitchen's songs yourself at davidkitchen.net. For now, check out our Q&A with the veteran singer/songwriter.Name: David Kitchen.
Age: 48.
Hometown: Alexandria.
First song that made you want to play music:
"Abide With Me."
First instrument:
"Miniature Sousaphone (Bb model)."
Local spot to seek inspiration or write music:
"In my shrinking corner of the basement."
Best local venue:
"Iota."
Best bar to hear music:
"The Sunset Grille."
Favorite local band other than your own:
"Janel and Anthony."
Best thing about DC's music scene:
"There are so many great players it's impossible to get a swelled head."
Worst thing about DC's music scene:
"See best thing about DC's music scene."
Craziest tour memory:
"A disturbed rich woman tried to stop the band from playing a song by waving $100 bills in our faces."

Finish this sentence: When not making music, you can find me . . .
". . .daydreaming."
Rolling Stones or the Beatles?
"Beatles for music but the Stones were always cooler."
Digital download or hard copy?
"Hard copy."
Rolling Stone, Spin, or blogs?
"That's too personal a question."
Club show or festival?
"Club."
You've got a great full sound on Underground. How many musicians do you perform with live?
"It's a five-piece band. Two guitars, keys, bass, drums, and singing, of course."
When you introduce someone to your music, what's the first song you play?
" 'Underground' or 'You Know That I Will.' "
Favorite band that sounds nothing like you?
"Sharon Jones and The Dap-Kings."
Previous Local Listens:
The Hall Monitors
The Moderate
Kitty Hawk
Justin Jones
More>> After Hours Blog | Arts & Events | Happy Hour Finder | Calendar of Events