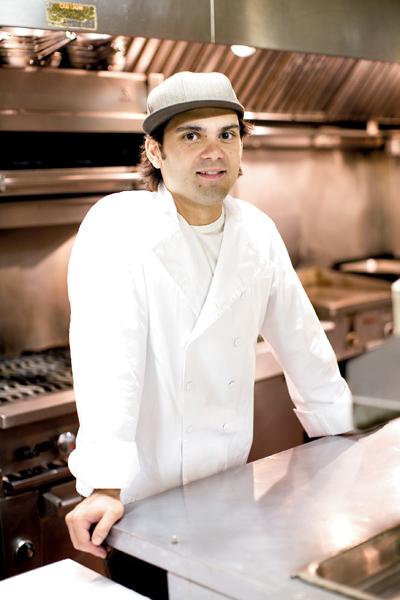 It's finally happened: After 22 years of being voted the area's top restaurant, L'Auberge Chez François has been pushed aside. The Alsatian-style dining room still was voted best French restaurant. But the place that's captured the hearts and palates of readers is the Mediterranean-accented Komi in DC's Dupont Circle neighborhood.
The two restaurants couldn't be more different: Komi's chef/owner, Johnny Monis, is 29; François Haeringer of L'Auberge turns 90 this month. Komi is sparsely appointed, while L'Auberge is packed with colorful knickknacks.
One thing they have in common: Neither is cheap, but both are excellent values. At L'Auberge, an appetizer and dessert are included in the entrée price. At Komi, $125 brings an endless parade of courses, and dinners often stretch over three hours.
Value clearly played into many of this year's choices. Ahead of all the upscale chains in the steakhouse category is Arlington's Ray's the Steaks, a white-walled, no-reservations place where one of the best things on the menu is a $19.95 hanger steak with mashed potatoes and creamed spinach included. And the best new restaurant isn't one run by a big-name chef—it's Jackson's Mighty Fine Food in Reston, where the portions are big, the deviled eggs and lemon meringue pie are delicious, and not much on the menu is more than 20 bucks.
Best Restaurant
1. Komi, Dupont Circle. This tiny, spare dining room lulls you into four-hour dinners with some of the most extraordinary cooking in the city.
2. Central Michel Richard, Penn Quarter. Lobster burgers and "faux gras" terrine rule at Citronelle chef Michel Richard's boisterous, more budget-friendly bistro.
3. Restaurant Eve, Old Town Alexandria. Besides Cathal Armstrong's soulful, farm-to-table dishes, you'll find fantastic service and some of the best cocktails in the area.
Best New Restaurant
1. Jackson's Mighty Fine Food, Reston. The latest offering from the Great American Restaurants group has Reston Town Center buzzing.
2. Founding Farmers, downtown DC. Where can you get comfort food such as chicken-and-waffles and house-made potato chips in downtown? Right here.
3. Ray's Hell-Burger, Arlington. The drippy, luscious burgers are made from trimmings left over from sister restaurant Ray's the Steaks.
Best Service
1. Komi, Dupont Circle. The young waitstaff has mastered the art of melding smart service with a warm welcome.
2. Morton's, six area locations. Power lunchers and dealmaking regulars are well taken care of at these upscale steakhouses.
3. Carlyle, Shirlington. Friendly servers pay such close attention to tables that you'll likely find your drink refilled before you ask.
Best for a Special Occasion
1. Komi, Dupont Circle. Whether you choose the $90 dinner menu or the $125 degustazione menu, the ride will be thrilling.
2. L'Auberge Chez François, Great Falls. Many couples and families celebrate year after year at this colorful Alsatian restaurant.
3. Inn at Little Washington, Washington, Virginia. You can't get more lavish than Patrick O'Connell's destination dining room in the countryside. Even the popcorn gets a shaving of truffle.
Best Value
1. Ray's the Steaks, Arlington. The $19.95 hanger steak, a flavorful cut served with creamed spinach and mashed potatoes, is one of the best deals around.
2. Five Guys, multiple area locations. Craft-your-own burgers and crispy fries are the lure at these dirt-cheap eateries.
3. Ray's Hell-Burger, Arlington. Most of the creative toppings—charred jalapeños, roasted garlic—are free at Michael Landrum's burger spot. And you even get a gratis hot chocolate on the way out.
Best Steakhouse
1. Ray's the Steaks, Arlington. The lines run out the door at Michael Landrum's place for Angus and Hereford beef.
2. Morton's, six area locations. Prime beef with a crusty, charred exterior is the hallmark of these steakhouses.
3. Ruth's Chris Steak House, six area locations. Cowboy rib eyes and porterhouses arrive sizzling and dripping with butter.
Best Burgers
1. Five Guys, multiple area locations. It's no longer a local secret: This burger chain has spread from here to Manhattan to Wisconsin.
2. Ray's Hell-Burger, Arlington. A deliciously thick, messy burger that's worth the extra pile of napkins.
3. Good Stuff Eatery, Capitol Hill. Top Chef alum Spike Mendelsohn puts creative spins on the patty—check out the Vietnamese burger—and makes some of the best milkshakes around.
Best Wine Bar
1. Cork, Logan Circle. At this always-jammed sliver of a place, Ron Tanaka's small plates are as big a draw as the wine and cocktails.
2. Proof, Penn Quarter. Rock-star sommelier Sebastian Zutant presides over this steely spot, which even has a rolling Champagne cart.
3. Tallula/EatBar, Arlington. There are more than 60 wines by the glass at this dining room/hangout/wine shop.
Best Seafood
1. Oceanaire, Penn Quarter. A swinging seafood emporium with lavish seafood towers and a flamed-at-the-table baked Alaska.
2. Kinkead's, Foggy Bottom. Massachusetts native Bob Kinkead mixes classic New England preparations with more whimsical creations.
3. (tie) Hook, Georgetown. A minimalist dining room focusing on sustainably caught fish.
BlackSalt, Palisades. You can dabble at the front fish market or indulge in the tasting menu.
Best American
1. Clyde's, nine locations. Loyal fans come for the good cheese and raw-bar selections as well as strong cocktails.
2. Mike's American Grill, Springfield. Comfort food all the way, with steaks, roast chicken, and deep-dish apple pie.
3. Central Michel Richard, Penn Quarter. French chef Richard's love of American food shows at this bistro, which serves KFC-inspired fried chicken and TV-tray banana splits.
Best French
1. L'Auberge Chez François, Great Falls. A reader favorite for more than two decades, this hideaway specializes in country-style French and Alsatian cooking.
2. Bistrot du Coin, Dupont Circle. Chefs wind down after hours at this rollicking hangout.
3. Citronelle, Georgetown. The tab may edge close to $300 for two, but chances are Michel Richard's playful, trompe l'oeil creations will leave a smile on your face.
Best Italian
1. Tosca, Penn Quarter. This sedate, earth-tone dining room's house-made pastas are expensive but unparalleled in the area.
2. Filomena, Georgetown. In the mood to carbo-load? The all-you-can-eat buffets here are laden with house-made pastas, freshly baked bread, and layer cakes.
3. Dino, Cleveland Park. You'll find excellent Italian cheeses, salumi, and wine at this casual corner spot.
Best Pizza
1. 2 Amys, Cleveland Park. Peter Pastan's Neapolitan-style rounds arrive with such toppings as house-made sausage and tiny cockles.
2. Pizzeria Paradiso, Dupont Circle and Georgetown. These standard-setting pies now boast an extensive beer selection to go with them.
3. Matchbox, Penn Quarter. The mini-burgers get all the attention, but the wood-oven pizza deserves some, too.
Best Japanese/Sushi
1. Sushi-Ko, Glover Park and Chevy Chase. Precisely cut sushi and sashimi go nicely with boutique sakes and even Burgundy.
2. Sushi Taro, Dupont Circle. Quiet, traditional, and crowded, this upstairs dining room, popular with Japanese dignitaries, is currently closed for renovations.
3. Kaz Sushi Bistro, downtown DC. Chef Kaz Okochi has a knack for unusual flavor pairings, such as tuna with foie gras.
Best Thai
1. (tie) Nava Thai, Wheaton. Closed for a move, this place has the area's best pad Thai and "floating market soup."
Thaiphoon, Dupont Circle and Pentagon City. Eye-catching dining rooms serve colorful cocktails and all the Thai classics.
2. Bangkok 54, Arlington. If there's a better-looking Thai restaurant than this, we haven't found it. And happily, it doesn't stint on the spice.
3. Rice, Logan Circle. An austerely modern dining room with a menu that highlights authentic dishes and healthy alternatives.
Best Vietnamese
1. Four Sisters, Merrifield. The beloved restaurant has moved to a better, brighter location, and the food's just as good.
2. Minh's, Clarendon. This welcoming dining room serves dishes from North and South Vietnam.
3. Pho 75, five Maryland and Virginia locations. Excellent, restorative soups for breakfast, lunch, and dinner.
Best Indian
1. Rasika, Penn Quarter. Everything is artful here, from the Champagne cocktails and lovely curries to the jewel-toned decor.
2. Heritage India, Glover Park and Dupont Circle. The Glover Park location is the more reliable of these traditional tandoori and curry restaurants.
3. Indique, Cleveland Park. Shareable street snacks and tandoori meats are the draw at this group-friendly place.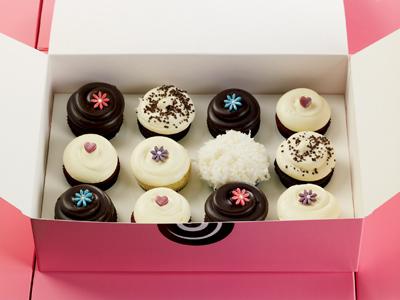 Best Latin American
1. Oyamel, Penn Quarter. Mexican tacos, soups, and ceviches are refashioned the José Andrés way—into small plates.
2. Rio Grande Cafe, five Maryland and Virginia locations. Kid-friendly and festive margarita and fajita spots.
3. Rosa Mexicano, Penn Quarter. Across the street from the Verizon Center, it's known for guacamole made tableside and margaritas.
Best Cupcakes
1. Georgetown Cupcake, Georgetown. This shoebox-size bakery can draw hourlong lines.
2. Hello Cupcake, Dupont Circle. You'll find fanciful varieties such as peppermint and dulce de leche.
3. CakeLove, five area locations. Warren Brown started the cupcake craze years ago with his buttercream-topped sweets.
Best Frozen Yogurt/Ice Cream
1. Mr. Yogato, Dupont Circle. The zany owner holds contests while you wait for a fro-yo swirl.
2. Tangysweet, Dupont Circle. Frozen yogurt with a distinct tang and add-ins such as Cap'n Crunch and mochi.
3. Thomas Sweet, Georgetown. You can blend an array of toppings into ice creams or low-cal frozen yogurt.
Best Desserts
1. Co Co. Sala, Penn Quarter. Chocoholics indulge in cocoa-themed tasting menus at this glam lounge.
2. (tie) Carlyle, Shirlington. The flourless chocolate waffle has a serious following.
Central Michel Richard, Penn Quarter. Richard's takes on classics such as apple pan-dowdy.
3. Georgetown Cupcake, Georgetown. Cute, sprinkle-topped confections made with Valrhona chocolate and Madagascar vanilla.
Best Sandwiches
1. Potbelly, multiple area locations. For warm, fast, cheap subs, this Chicago import is the place.
2. Italian Store, Arlington. Big, crusty rolls are stuffed with primo fillings.
3. Breadline, downtown DC. The sandwiches change every day except for fixtures such as roast turkey and prosciutto/mascarpone.
Best Weekend Brunch
1. Tabard Inn, Dupont Circle. The freshly fried doughnuts are one of the tastiest starts to the day we know.
2. Carlyle, Shirlington. Bellinis fly at this plush restaurant with an eclectic menu.
3. Whitlow's on Wilson, Clarendon. Choose from loads of omelets or a brunch buffet.
Most Romantic
1. 1789, Georgetown. A cozy, Federal-style house with lots of hideaways.
2. Komi, Dupont Circle. This is one restaurant that actually wants you to linger.
3. L'Auberge Chez François, Great Falls. Share a chocolate soufflé in the sweetly decorated dining room.
Best Cocktails
1. PX, Old Town Alexandria. The wondrous drinks are worth the hassle—no jeans, hidden phone number (call its neighbor Eamonn's)—at Todd Thrasher's reservations-only speakeasy.
2. (tie) Poste, Penn Quarter. You may find lavender in your margarita, but it works.
EatBar, Arlington. Bar whiz Gina Chersevani garnishes her drinks with ingredients such as bleu cheese and horseradish.
3. Mie N Yu, Georgetown. Fruity cocktails and specialty martinis that aren't too sweet.
Most Overrated
1. Citronelle, Georgetown. Some say Michel Richard is coasting, and we've heard gripes about the service.
2. Lauriol Plaza, Dupont Circle. Overflowing with twentysomethings, it often feels like a better place to drink than eat.
3. L'Auberge Chez François, Great Falls. Too fusty, some complain, and if you don't like lacy decor and colored Christmas lights, consider yourself warned.
Most Overpriced
1. Citronelle, Georgetown. The tasting menu with wine pairings will set you back $280 . . . each.
2. Adour, downtown DC. New Yorkers complained that Alain Ducasse's eponymous restaurant was too pricey; Washingtonians are saying the same about this hotel dining room.
3. (tie) Ruth's Chris Steak House, six area locations. The steaks and à la carte sides can quickly add up.
Inn at Little Washington, Washington, Virginia. Do we need to explain this one?