Meet our daters: Dana Neill | Sally Colson Cline | Michael Amesquita | Kate Searby | Max Schwartz | Lucas Wall | Jenn Heilman
How are you adjusting your dating lifestyle in these uncertain economic times? What's the best date you've been on for less than $20? The best free date?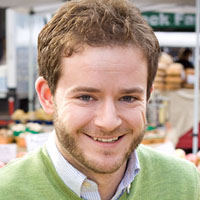 Max Schwartz: I haven't adjusted my dating lifestyle all that much, but I'm 24, so the dates I was going on were mostly to places that were pretty cheap to begin with. I'm not going to Restaurant Nora—it's more like Good Stuff Eatery for milkshakes.
As for a cheap date, home cooking always works, though it isn't really an option until you've been on a few dates. Back when I lived in Boise, I used to go on picnic dates; I feel like that would be fun here if you can go when the weather isn't disgusting. Maybe Screen on the Green? Or the Friday-night jazz in the National Gallery sculpture garden?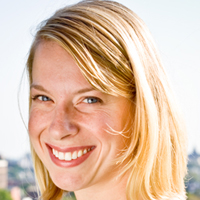 Sally Colson Cline: Dating gets expensive with all of the going out to eat and whatnot. When you're single, you can make yourself a heaping bowl of Lucky Charms and call it dinner, but when you're with someone else, you have to put forth some effort. In the recent past, I've done much more staying in and cooking for or with my date. It has the added bonus of making the ladies think I have a marketable skill. ("Yes, I always cook a gourmet meal for myself. I'd never eat chickpeas straight out of the can.") The best free date I remember is going to the zoo on a nice day and taking tons of pictures.
The best under-$20 date wasn't technically a date but one of those days that accidentally turn out really well. We went to breakfast at a coffee shop and passed a used-book store on the way home. We ducked into the store and browsed together. It was relaxed and easy.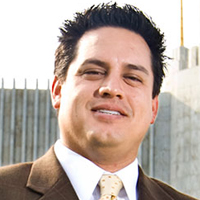 Michael Amesquita: I haven't really changed anything as far as my dating lifestyle as of yet. And I'm not sure I'd date anyone who expected me to take her out to expensive dinners every night.
The best free date I went on was a night out at Carter Barron Amphitheatre over the summer. It was a free National Symphony Orchestra concert.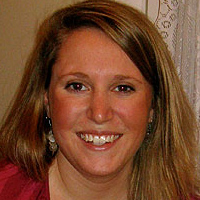 Jenn Heilman: The economy hasn't necessarily had an impact on dates I've been on. For the most part, I'm not the one paying for the first few dates, although I usually offer to split the bill. Once the first few dates are out of the way and I feel comfortable, I've never had a problem staying in to cook dinner together, which can be a huge money saver. Washington is definitely a great place to go out before or after cooking dinner to find a free activity, whether it's visiting a new exhibit at a museum or just taking a walk past the monuments at night.
The best date I've been on for less than $20 was in Baltimore. We went ice skating at a local park and then went to a hole-in-the-wall pizza place called Matthew's Pizza, across the street.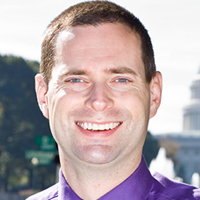 Lucas Wall: I haven't been affected by the recession save for losing a few bucks with the lower interest rate on my savings account. So I haven't adjusted my dating lifestyle at all due to the current economic times.
The best date I've been on for less than $20 lately was last fall, when I met my date after work at a lecture on transportation policy and climate change. Afterward, we picked up a pizza and went back to my place to eat dinner and watch some TiVo. I enjoyed it because my date had invited me to something intellectual on a topic of interest to me, which showed he listened well and was making an effort to learn more about my interests. It was also nice because we combined a serious event out with a quiet night in, which was a good combination. The lecture was free, and the pizza cost maybe $9 plus a few bucks for the booze we drank with it.
The best free date I've been on recently was last fall. I bicycled to the Washington Monument and met my date. We then rode together over the 14th Street Bridge and south on the Mount Vernon Trail to Gravelly Point. We watched the sunset from the big grassy field and then lay next to each other for an hour or so watching planes land right over us. It was a great date for many reasons: (1) We got some exercise, (2) I love to watch aircraft, (3) it was something unusual that allowed us to explore common interests of bicycling and air travel, and (4) it provided some quality time to chat.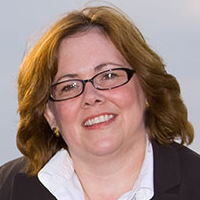 Dana Neil: I'm not readjusting much in my dating life, but if I think I'll date someone longer than a few weeks, I'll start asking if they'd like to go to a happy hour or to a restaurant that's running a special. We'll start sharing more meals at home and watching videos. I'll start looking for things in the area to do. We have a ton of free activities around here. There should be no problem in finding something to do if the funds situation is worrisome.
The best date for less than $20: driving out to the vineyards, getting a bottle of wine, and sitting outside as you enjoy the sunset and the views around you. I love doing the things along the Mall.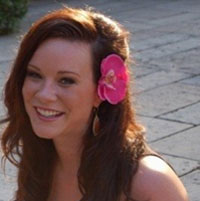 Kate Searby: There are plenty of ways to date inexpensively in Washington. Some of my favorite dates have been walking around the monuments at night, hiking in Great Falls, and, during the summer, live jazz in the National Gallery of Art's sculpture garden. They're all free.