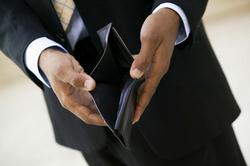 Most local museums cost nothing, but did you know that Washington is also chock-full of other interesting, tasty, cultural, and—best of all—free activities? Check out this list of ideas on how to be content in Washington without spending a penny.
United States Navy Band Concerts
An official United States band for 80 years, the Navy Band performs around DC, Maryland, and Virginia. All concerts are free, but check the Web site; tickets (free) may be required.
navyband.navy.mil/sched.shtml
Vidalia
This restaurant, which features Southern food, offers a free wine tasting from 5:30 to 6:30 PM Monday through Friday. Even better, enjoy complimentary hors d'oeuvres with your wine.
1990 M St., NW; 202-659-1990; vidaliadc.com
Tryst Coffeehouse Jazz Nights
Jazz sounds so much better when it's free. Check out some great live music Monday through Wednesday nights; the Web site lists upcoming performers. A bonus: Tryst also has free wi-fi during the week.
2459 18th St., NW; 202-232-5500; trystdc.com
Bistro Lepic
This French Bistro offers free wine at its wine bar on Tuesdays from 6 to 8 PM.
1736 Wisconsin Ave., NW; 202-333-0111; bistrotlepic.com
La Tasca
Relax Spanish style at this tapas restaurant/bar's Friday happy hour from 4 to 7, with free paella at the bar.
722 Seventh St., NW; 202-347-9190; latascausa.com
Iota Club and Cafe Open-Mike Night and Poetry Series
Feel free to express yourself at Iota, where you can attend open-mike nights Wednesdays at 8 and listen to featured poets or read from your own work every second Sunday of the month from 6 to 8.
2832 Wilson Blvd., Arlington; 703-522-8340; iotaclubandcafe.com
Dumbarton Oaks Garden
Meander through ten acres of beautifully landscaped, historic gardens and quiet retreats such as Lovers' Lane. Admission is free until March 14, when it goes back up to $8.
1703 32nd St., NW; 202-339-6401; doaks.org
Creative Cakes Open House
If you're planning a cake-worthy event or you just like frosting, Creative Cakes hosts a free cake-sampling open house one Sunday of every month.
8814 Brookville Rd., Silver Spring; 301-587-1599; creativecakes.com
National Gallery of Art Sunday Concerts
Can't afford as many classical-music concerts as you'd like? The National Gallery of Art hosts free ones. Check the online schedule for a list of performers. If you can, arrive a half hour early—seats are first come, first serves.
Sixth St. and Constitution Ave., NW; 202-842-6941; nga.gov/programs/music
Ladies Night at Bedrock Billiards
Ladies who are up for a bit of pool or shuffleboard play for free on Wednesdays from 7 PM until midnight.
1841 Columbia Rd., NW; 202-667-7665; bedrockbillards.comHow do you have fun in Washington for free? Leave your tips in the comments.


Dining

→ Dirt Cheap Eats

→ Cheap Eats

→ 117 Ideas for Takeout

→ 30 Great Value Dishes

→ Frugal Foodie Menus
Going Out
→ Dating on the Cheap in Washington

→ Cheap Food at Happy Hours


→ Drink Cheap at Dive Bars

Shopping
→ Our Favorite Consignment Shops

→ Secondhand Stores in Bethesda

→ Best Bargains Guide