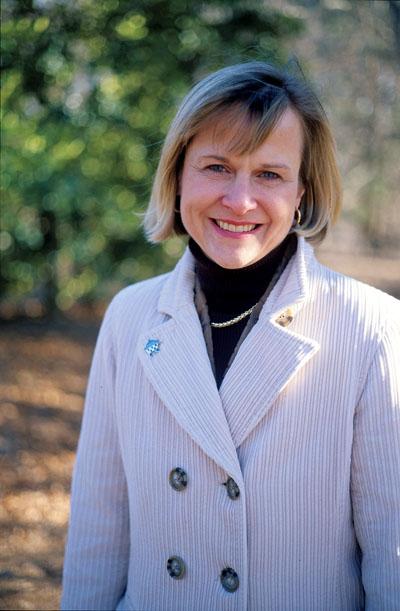 Lisa Alexander: Turning kids green
The Audubon Naturalist Society's Lisa Alexander started GreenKids to give Montgomery County students an appreciation for the natural world and their responsibility to protect it.
Kids used to have more time to wander through the woods and experience their environment, Alexander says. Now many overscheduled offspring rarely get that kind of exposure.
GreenKids started four years ago, and 13 percent of the county's public schools are involved in hands-on activities geared to grade levels and led by Audubon naturalists. This year, GreenKids is working to start a pilot program in Virginia.
Alexander oversees all of the Audubon Naturalist Society's education programs, ranging from a nature preschool to adult nature travel. But her heart is out in the woods with the kids. She sent 250 Westland Middle School students into a stream to remove invasive plants and check stream health. "You get to put on your boots and go into the stream and look for critters," she says. For her, it doesn't get better than that.
Photograph by Jay Westcott.Hans Hess: Clearing the air one ride at a time
What's green and white and driving people around town? EnviroCab, the local taxi company that uses only hybrid cars. It also buys carbon offsets for the lower emissions the hybrids produce. Along with the fleet of 50 taxis, EnviroCab is now offering black "limos"—larger hybrids for people who normally use a car service.
Hans Hess, owner of Elevation Burger in Falls Church, started EnviroCab two years ago with nephew Cord Thomas. Hess had grown up in California in a family with a strong conservation ethic. He came to Washington to work on the Hill and then joined a company that designed mixed-use projects for universities. The biggest challenge often was finding the right restaurants for the mix.
Hess built on that experience to start Elevation Burger in Falls Church, offering only hamburgers made of grass-fed, organic beef and French fries made in heart-healthy olive oil. He's opening three more Elevation Burgers in the region.
Growing both of his businesses is all part of Hess's plan to make a profit while staying true to his environmental philosophy. So far, it's working.
"People at cab stands," he says, "will pass the first or second taxi in line and go to EnviroCab instead."
Photograph courtesy of Ann and Tom Friedman.
Ann and Tom Friedman: Eloquent advocates for clean energy
Ann and Tom Friedman are a one-two punch.
Ann is involved with Conservation International, which partners with corporations and organizations to protect global biodiversity and increase environmental awareness. Three years ago, she started the Women's Conservation Forum to educate women about complex issues such as carbon offsets. She's also a public-school teacher in Montgomery County and has done special programs using the study of geography to talk about world cultures and their impact on the planet. Tom's books and New York Times column make the case that America's future depends on clean-energy technology. In his book Hot, Flat, and Crowded, he says the United States must take the lead in green power by creating clean-energy equivalents of Microsoft and Google.
Ann is on the committee building a new synagogue in Rockville. "We're aiming for LEED gold certification," she says. The Leadership in Energy and Environmental Design standards are the industry's measure of buildings that use green materials and energy.
The Friedmans hope such building practices will become so commonplace that "green" will disappear from our vocabulary.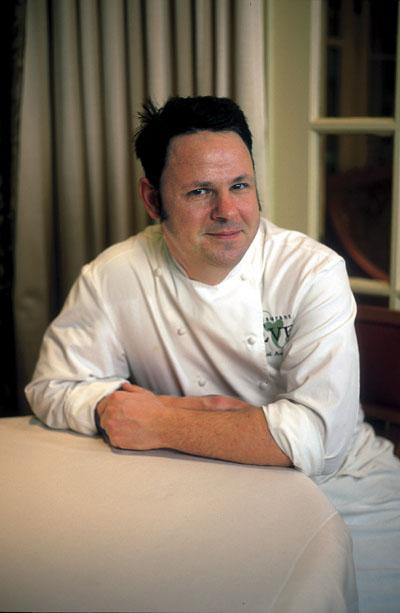 Cathal Armstrong: An eco-conscious chef
In Cathal Armstrong's native Ireland, legend has it that there are 40 shades of green. If Armstrong has his way, they'll all show up on the menu at Restaurant Eve in Alexandria—one of three restaurants and a bar he and wife Meshelle have opened—and on the dinner tables of Washingtonians.
Armstrong's father is an avid gardener. When Armstrong became a restaurateur, he sought out local farmers because their products tasted better. The quicker that produce moves from soil to table, Armstrong says, the sweeter it will be.
He became a total green convert in 2006 when he read The Omnivore's Dilemma by Michael Pollan. "I realized that what we're doing was important," Armstrong says. Now he grows arugula, onions, peas, artichokes, and more in the garden behind the Restaurant Eve. This spring he's adding heirloom lettuce, beets, radishes, and fruit trees. He has tinted the restaurant's skylights to reduce its carbon footprint, replaced bottled water with filtered tap water, and set up a composter and a wormery to handle food scraps. He's also on the board of FreshFarm Markets, which promotes and manages eight area farmers markets.
"There's a farmers market everyday somewhere in our region," he says. "Fresh food looks better, tastes better, lasts longer, and you'll live longer if you eat it."
Photograph by Chris Leaman.
Gilda Allen: Teaching schools to help save our rivers
Gilda Allen is an accidental environmentalist. She was a consumer-information specialist for DC's Department of Consumer and Regulatory Affairs when the office was shut down. She moved into another part of the department that dealt with environmental issues, and her supervisor left. Allen decided she'd have to create her own assignment.
She created an Anacostia River Environmental Fair in Anacostia Park to coincide with Earth Day 1997. She hoped it would give District kids a chance to experience the Anacostia River as a vital natural resource and would educate them about how to protect it.
Vice President Al Gore came. Bill Nye the Science Guy came. President Clinton mentioned the fair in a morning press conference. Two thousand DC schoolkids showed up. Overnight, Allen became DC's environmental educator and was asked to join the city's watershed-protection division. The fair is still held every year on the first Friday in May.
Allen has helped 30 schools set up their own conservation sites as part of the River Smart Schools initiative. Students learn to analyze soil, put in native plants, and create rain gardens that filter pollutants before they can reach the watershed. Some schoolyard sites become habitats for birds, bees, or butterflies. "It's not about beautifying the school," Allen says. "It's about using practices that help the environment."
Allen was a city kid with a country sensibility—she grew up in Harlem but spent summers on her grandparents' farm outside Warrenton. Sharing her love of the outdoors has had unexpected benefits. One teacher told her, "If these kids were in school, I'd have broken up ten fights by now."
This article first appeared in the May 2009 issue of The Washingtonian. For more articles from that issue, click here.