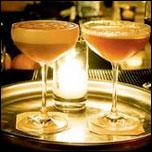 Thursday, May 7: As part of World Cocktail Week (see more great events here), bartenders Gina Chersevani (PS 7's), Jason Strich (Rasika), and Rachel Sergi (Zaytinya) will give the '80s—a decade known for less-than dazzling-cocktails—a second, ahem, shot with a happy-hour party at PS 7's. A deejay will spin tunes as interesting variations of '80s cocktails are served. 5 PM.
A Finnish happy hour, embassy open houses, Mother's Day ideas, and lots more are also in this weekend's event roundup.
>> Get the full nightlife guide here
Related:
Mothers' Day Guide
Happy Hour Finder
Our Favorite Margaritas
Where's Washington's Best Mexican Food?