→ Best Face Forward: Product Reviews

→ Dealing With Hair Removal and Cellulite

→ Pretty Feet

→ Taming Frizzy Hair
Never let 'em see you sweat. And never let 'em see you burn.
In summer, your face faces two challenges: looking shine-free and polished in the heat and getting protection from the sun.
Terrific new and cult-favorite products can keep you beautiful—and safe—until Labor Day and beyond. We consulted dermatologists and beauty experts and tested hundreds of cleansers, exfoliators, serums, moisturizers, masks, sunscreens, self-tanners, and makeup—so you don't have to.
Here our top tips and picks.
Five Great Cleansers
Summer's humidity makes complexions grimier than at any other time of year. Start by washing your face with lukewarm water twice a day with a mild but thorough cleanser such as Philosophy Purity Made Simple High-Foaming Daily Cleanser ($21.50 to $34.50 at Nordstrom); it's light and smells, as the name implies, pure. Prefer a bar? We loved Cor Silver Soap ($14 to $125 at corsilver.com), which is mild and lathers nicely.
Sunny Walia, assistant professor of dermatology at George Washington University, recommends Cetaphil Daily Facial Cleanser ($8 to $11.50 at drugstores) and Purpose Gentle Cleansing Wash (about $6.50 at drugstores) for drier skin; she uses Aveeno Clear Complexion Foaming Cleanser (about $7.50 at drugstores) for her own oily skin. "Olay and Neutrogena have nice ones, too," she says.
Seven Excellent Exfoliators
Dermatologists recommend exfoliation, particularly in summer when oil production and skin-cell turnover is greater.
There are two ways to exfoliate: mechanically, with a grainy scrub you massage on and rinse off, and chemically, with microdermabrasion or a chemical peel. The goal is to rejuvenate skin, improve its texture, and prep it to take in moisturizers, self-tanners, and other products better. Remember to treat your neck and upper chest—and hands.
"People forget about their hands all the time," says DC dermatologist Tina Alster.
Alster uses Gerber baby washcloths, available at Wal-Mart and Kmart ($4 for 12), and a Clarisonic skin-care brush ($195 at Nordstrom) to exfoliate. "They're both great," she says. "The Clarisonic comes with body brush attachments, too."
Bethesda dermatologist David Green, a big exfoliation fan, uses Buf-Puf facial sponges (around $5 at drugstores). "Do they provide long-term improvement like chemical peels do?" he says. "Yes."
We tested and loved the gel-like Boscia Smoothing Facial Polish ($25 at Sephora); Clarins One-Step Gentle Exfoliating Cleanser, which does double duty ($35 at Nordstrom); and Clinique Pore Minimizer Thermal-Active Skin Refiner ($28.50 at Macy's), which opens and then shrinks pores.
For lips—they need gentle exfoliation, too—we liked Philosophy Kiss Me Exfoliating Lip Scrub ($15 at Nordstrom).
How often should you exfoliate?
"You can overdo it," says Walia. "I'm very oily, so I do it three times a week. If you're very dry, I recommend once a week using my homemade remedy: cornmeal and honey."
Protecting Your Peepers
In summer you'll want an eye cream with sunscreen. We liked Prescriptives Anti-Age Advanced Protection Eye Cream SPF 25 ($48 at Nordstrom) and Clarins Sun Wrinkle Control Eye Contour Care Ultra Protection 30 SPF ($28 at Nordstrom), the only eye cream we found with a whopping 30 SPF that also feels and smells good. Alster suggests using eye cream morning and night—many think it's only for bedtime, but she says it's not.
Consider sunglasses with polarized lenses, which not only protect corneas but reduce glare and squinting, helping to prevent crow's-feet. Our favorites were the black/red/gray Oakley polarized "Dangerous" shades ($215 at oakley.com or by special order at Voorthuis Opticians), which also look chic. But, says Alster, "many others, including cheapos from Target, have polarized lenses."
Serums for Sun Damage
After cleansing, Walia applies SkinCeuticals Phloretin CF ($150 at skinceuticals.com) to her face, neck, and chest. The antioxidant serum with vitamin C corrects and prevents sun damage and hydrates the skin. "I love it because there's medical research behind it," she says.
We loved two others that claim to prevent or repair sun damage: Cor Silver Wrinkle Serum ($120 at corsilver.com) and the newly formulated Estée Lauder Advanced Night Repair Synchronized Recovery Complex ($47.50 to $74.50 at Macy's).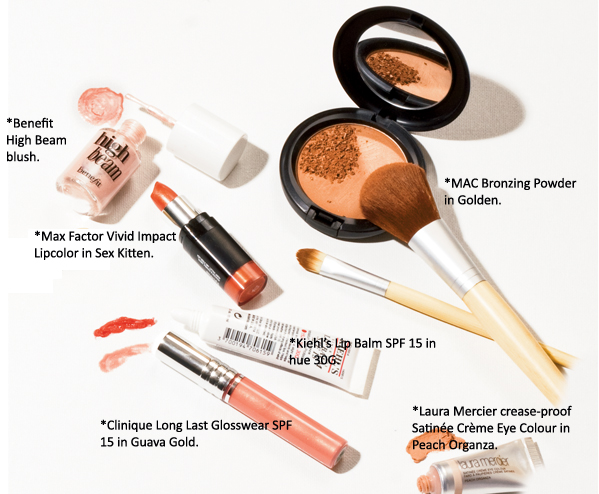 Yes, Still Moisturize
Sure, the moisture in skin rises in the summer and faces get oilier with humidity, but the biggest mistake people make, experts say, is skipping moisturizing.
"It's important to hydrate your face," Walia says. "I like products that are light and fast-absorbing, like gels." For dry skin, she recommends SkinCeuticals HB5 Gel ($65 at skinceuticals.com).
"You have to properly prep skin to hold makeup all day," says DC makeup artist Victoria Stiles, who loves Sisley Broad Spectrum Sunscreen SPF 30 ($155 at Neiman Marcus). "If you use the right products, like oil-control moisturizers," Stiles says, "you won't become oily throughout the day."
Alster uses Journée Bio-restorative Day Cream With PSP, SPF 30+ ($75 to $120), which is sold through doctors. We tried some and also found it fabulous.
SPF can change the feel and smell of products—the higher the SPF, the thicker and stickier they tend to be—but the best new formulations are light: Bliss Best of Skintentions Daily Moisturizer SPF 15 ($35 at blissworld.com); Boscia Illuminating UVA/UVB SPF 30 ($30 at bosciaskincare.com), which made our skin luminous; and an Alster favorite that does double duty, Laura Mercier Tinted Moisturizer SPF 20 ($42 at Neiman Marcus). Walia likes Neutrogena's Helioplex line (around $7 to around $19 at drugstores); the active ingredients don't break down as quickly, so you can go up to four hours without reapplying at the pool or beach.
"There is no difference in the efficacy of SPF in a moisturizer versus a sunscreen," Alster says. "It can be in either order, but I prefer patients to layer SPF over moisturizer."
Many good moisturizers don't contain SPF, so if you use them for daytime, plan on layering. We tried Cor Silver Anytime Moisturiser ($115 at corsilver.com), which feels light and lovely, and the amazing Thinny Thin Chin Neck Firming Cream by Bliss ($48 at blissworld.com), which smoothes skin from chest to chin.
Masks Matter
Weekly masks help clean pores, exfoliate, and balance and refine skin.
"I like clay masks for oily skin," says Walia, who uses SkinCeuticals Clarifying Clay Masque ($42 at skinceuticals.com), "and vitamin C masks for dry or combination skin. Vitamin C attracts water to skin, so it's a good hydrating agent." If your skin is normal or dry, ask your dermatologist—which is the only way you can get it—about SkinCeuticals Vitamin C Firming Masque, a Walia pick that hydrates and soothes sensitive skin and minimizes redness.
Feeling more shiny than dry, we went for Bliss Steep Clean Professional-Strength Facial Mask for All Skin Types ($54 at Nordstrom), Boscia Clarifying Detox Mask ($25 at Sephora), and Clarins Pure and Radiant Mask With Pink Clay ($28.50 at Nordstrom).
Sunscreen, Sunscreen
Broad and spectrum. They're the two most important words to look for in sunscreen. Broad spectrum means you're covered for both ultraviolet A and B rays.
Dermatologists were once more concerned with UVB rays, the chief sunburn culprits. But, says Alster: "we've learned that UVA is just as damaging or more so, because the rays penetrate deeper into the skin and are primarily responsible for aging and loss of elasticity."
Remember it this way: UVA is aging, UVB is burning. You can get both in the shade or on an overcast day, and even underwater, where rays intensify.
"UV rays bounce off the air and onto you even if you are in the shade," says Walia.
Nor are you immune as a person of color. "We may not burn and blister as easily," says Walia, who is of Indian descent, "but we're not necessarily protected."
Says Alster: "Pigment-producing cells produce more pigment in people of color, so you can tolerate more exposure without burning—but not without aging. And you can get skin cancer."
According to the American Cancer Society, there are more new cases of skin cancer annually than breast, prostate, lung, and colon cancers combined. The American Academy of Dermatology says one in five Americans will develop skin cancer in his or her lifetime; fair-skinned people who sunburn easily are at particularly high risk.
"Unless you spend your life in a cave," says Green, "you need the highest SPF you can get." He recommends SolBar Zinc SPF 38 by Person & Covey ($12 at personandcovey.com) and SkinMedica Environmental Defense Sunscreen SPF 30+ ($40 at skinmedica.com).
Pay particular attention to the left side of your face and shoulders, Green says: "I see a lot of cosmetic problems there from people driving. Glass doesn't screen UVA."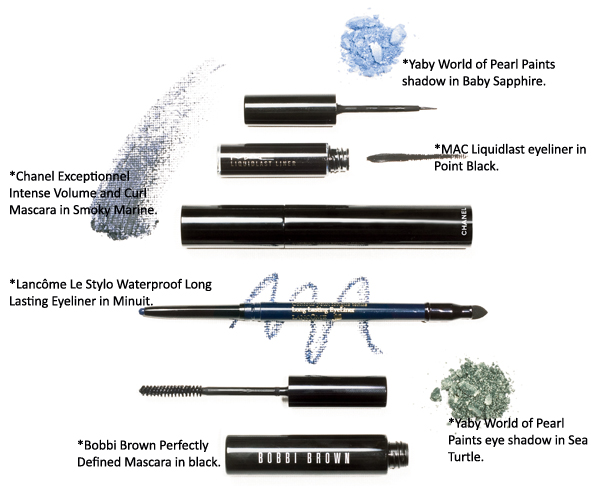 Lips and Hands Can Burn
Walia says skin cancer is rampant on and around the lips: "So use a medicated lip balm with SPF."
We recommend Kiehl's Lip Balm SPF 15 ($9.50 at kiehls.com) and Jo Malone Vitamin E Lip Conditioner SPF 15 ($20 at Nordstrom). Stiles likes Elizabeth Arden 8-Hour Cream Lip Protectant Stick SPF 15 ($17 at Macy's).
For hands we liked Boscia Daily Hand Revival Therapy SPF 15 ($16 at bosciaskincare.com), Clarins Age-Control Hand Lotion SPF 15 ($30 at Nordstrom), and Prescriptives Intensive Rebuilding Hand Treatment SPF 15 ($38 at Nordstrom).
Best Bronzers and Tanners
The latest self-tanners develop gradually, smell nice, and give subtle, credible color.
We loved Clarins Radiance-Plus Self Tanning Cream-Gel ($52 at Nordstrom) and Jergens Natural Glow Healthy Complexion Daily Facial Moisturizer SPF 20 (around $8.50 at drugstores).
Or consider bronzers. We found fabulous powder bronzers you can sweep on and wash right off. Victoria Stiles recommends applying them wherever the sun would naturally hit your face—forehead, nose, cheeks, chin. She likes MAC Bronzing Powder ($21 at Macy's), with a bit of shimmer. We also like two by Bobbi Brown: Illuminating Bronzing Powder ($33 at Nordstrom) and Shimmer Brick for Body ($75 at Nordstrom).
Oil-Free, Even in the Heat
Whether or not you wear foundation, try a foundation primer over moisturizer. "It helps absorb excess oils and keeps skin matte but still luminous," says Stiles, who uses Liquid Powder Shine Eliminator by Natural Born Cosmetics ($16.50 at paintandpowderstore.com).
We were equally impressed by the three Smashbox Photo Finish primers, all at Nordstrom: the original Foundation Primer ($36), oil-free Photo Finish Foundation Primer Light ($36), and moisturizing Photo Finish SPF 15 With Dermaxyl ($42).
To keep eye shadow in place, we liked Chanel's Professional Eye Shadow Base ($32) and Trish McEvoy Eye Base Essentials ($24), both at Nordstrom. Stiles uses Urban Decay Eyeshadow Primer Potion in Ultra-Sheer Nude ($17 at Sephora).
Lay on Foundation—Lightly
TV's switch to high definition has changed foundation and loose powder. But you don't have to be in front of a camera to achieve what Stiles calls a "flawless" complexion. She uses two Make Up For Ever products: HD Invisible Cover Foundation ($40), a sheer formula with good coverage that comes in 25 shades, and HD Microfinish Powder ($30), which looks ice-white yet is colorless on every skin.
"It's the go-to powder in the industry right now," Stiles says. "There's nothing like it." Both products, available at Erwin Gomez Salon & Spa in Georgetown, are lightweight and perfect for summer.
For concealer, Stiles says Keromask Concealer and Camouflage Cream ($36 at paintandpowderstore.com) is the best.
Blot Out Shine
Blotting papers are a summer godsend because they remove shine without making makeup heavier. Stiles uses Nurturing Force Continuous Roll Blotting Papers ($14 at paintandpowderstore.com). We like Boscia Fresh Blotting Linens ($10 for 100 sheets at bosciaskincare.com), which come in seven scents including peppermint and orange.
If you prefer pressed powder, Stiles recommends Natural Born Cosmetics Oil Control Blotting Powder Compact ($9.95 at paintandpowderstore.com), which looks white in the container but is translucent and provides a matte finish.
Stiles isn't a fan of mineral powder; she won't use it on her summer brides because she says it can look chalky in photographs.
The Eyes Have It
To keep eyeliner from moving in humidity, Stiles loves MAC Liquidlast Liner in the color Point Black ($16.50 at Bloomingdale's): "This does not budge. You have to use a cold cream at night to break it down."
If you prefer an eye pencil, Stiles suggests Aqua Eyes by Make Up For Ever in Matte Black($17 at Erwin Gomez Salon & Spa): "It stays put all day, even underwater." We loved Lancôme Le Stylo Waterproof Long Lasting Eyeliner in the color Minuit ($23.50 at sephora.com) and Chanel Stylo Yeux Waterproof in Marine ($28 at Nordstrom).
For a fun palette of 40 pretty summer eye shadows, Stiles suggests Yaby World of Pearl Paints ($136 at yabycosmetics.com). We loved Laura Mercier crease-proof Metallic and Satinée Crème Eye Colours, respectively in Platinum and Peach Organza; they feel creamy in the tube, and they dry like sheer powder ($22 at Neiman Marcus).
If you're going swimming or to the beach, Stiles says, wear waterproof mascara; use water-resistant for every day. Her faves are Max Factor 2000 Calorie Extreme Lash Plumper Mascara in the color Extreme Blackout (around $11 at drugstores) and Chanel Inimitable Multi-Dimensionnel Mascara in Noir ($30 at Nordstrom).
We had fun with Lancôme Ôscillation Water-Resistant Mascara ($34 at Bloomingdale's); a vibrating wand "oscillates" 7,000 times a minute. It was weird. In a good way.
We also loved Bobbi Brown Perfectly Defined Mascara in black ($22 at Nordstrom), Lancôme Définicils High Definition Mascara in navy ($24 at Bloomingdale's), and Chanel Exceptionnel Intense Volume and Curl Mascara in Smoky Marine ($30 at Nordstrom).
As for removing waterproof mascara, Clinique Take the Day Off Makeup Remover for Lids, Lashes & Lips does the job ($17.50 at Macy's).
Best Reasons to Blush
If you have enough color in your face in the summer, a little powder bronzer may be all the makeup you need. Or you can apply matte blush to the apple of the cheeks for a pop of color. "MAC powder blushes are so long-lasting," making them great for summer, says Stiles. She recommends Pinch O' Peach for fair and medium skin tones and Loverush, a plummy burgundy, for darker skin ($18 at Bloomingdale's).
For the best results, blush should come after foundation and loose powder. "Without powder on first, blush will create a slick spot," Stiles says.
We found that Benefit's High Beam, a pink pearly highlighter, and Moon Beam, the golden version, gave a grease-free glow (both $24 at Sephora).
Love Your Lips
Stiles loves Max Factor Vivid Impact Lipcolor in Sex Kitten (around $9 at drugstores): "This coral color is absolutely perfect for summer."
For a sheer look with SPF, we liked Chanel's peachy Aqualumière Sheer Colour Lipshine SPF 15 in Jamaica ($28.50 at Nordstrom).
We fell for three lip glosses: Clinique Long Last Glosswear SPF 15 in Guava Gold ($14 at Saks Fifth Avenue), a soft peach with tiny golden particles; Lip Balm SPF 15 in Hue 30G by Kiehl's ($9.50 at kiehls.com), a light golden peach; and Lorac Lip Polish in Sizzle ($17.50 at loraccosmetics.com), which works with every skin tone and isn't sticky.
For those who prefer a lip pencil, Stiles recommends Aqua Lip by Make Up For Ever ($17 at Erwin Gomez Salon & Spa), which is waterproof yet soft enough to glide across the lips. We tried and loved 03-C, a pinky neutral beige, and 18-C, a coral orange. Both stayed on long past lunch.