Not many people predicted last year's economic earthquake. Even those who thought the economy too frothy believed that the underlying fundamentals were strong enough to support a normal correction. No one forecast the unraveling of trillions of dollars of mortgage-backed securities, much less the bringing down of two of Washington's largest and most respected companies, Fannie Mae and Freddie Mac.
The Washington Post Bloomberg Regional Stock Index dropped by 41 percent in 2008. As one pundit said, "When the bell rang out 2008, it tolled for virtually everyone."
In this environment, the only risk taker became the federal government—and Washington was transformed overnight into the world's financial capital. Government spending became the engine of economic growth. While New York, Detroit, and most other metro areas are feeling the pain, BusinessWeek reported in February that Washington's economy will actually grow from now to 2010. "Oversight of the stimulus plan alone will [mean] tons of new jobs," a spokeswoman for the Northern Virginia Association of Realtors was quoted as saying.
With every new federal-government program—including most recently the Transportation Security Administration, the Department of Homeland Security, and now the stimulus package—Washington always benefits more than the rest of the country.
Among the winners will be lawyers—or some lawyers anyway. More than 90,000 work in the Washington region—per capita, more people are employed in the legal profession here than in any other area in the nation; they deal with government contracts, regulation, technology, and communications, and as a result of the stock-market meltdown, they've also been busy with securities and employment litigation.
Besides lawyers, lots of area companies will benefit from the stimulus package. The 2009 package includes $36 billion to promote health-care information technology, including electronic medical records. The goal is to minimize mistakes and improve coordination among health-care providers. Computer Sciences Corporation (NYSE: CSC) of Falls Church is a leader in medical file sharing and health-care claims processing.
The administration is also committed to expanding health-care coverage. Coventry Health Care (NYSE: CVH) in Bethesda is an established provider of medical insurance to the self-employed, people between jobs, and employees of companies that don't offer health insurance. Amerigroup (NYSE: AGP) of Virginia Beach is dedicated to care of the financially vulnerable, including seniors and people with disabilities, through publicly funded programs. Catalyst Health Solutions (Nasdaq: CHSI), a private company in Rockville, manages prescription-drug benefit programs for self-insured employers, state and local governments, unions, and hospices.
Agilex, a private company in Chantilly, is in both the health-care-information and cybersecurity business. The company created the Department of Defense's Electronic Health Record technology as well as software that counters sophisticated computer infiltration. Rollstream, a private Fairfax company, helped coordinate deliveries to hospitals of needed items such as surgical masks and gloves during the recent swine-flu pandemic.
Montgomery County is home to 350 of Maryland's 400 biotechnology companies, which are working on everything from stem-cell research to bird-flu vaccine.
Novavax (Nasdaq: NVAX) in Rockville is in the vaccine business; its bird-flu vaccine has proven effective in human trials against an Indonesian strain linked to 115 deaths. The company is also developing a seasonal influenza vaccine and believes its proprietary Virus-Like Particle technology can be a candidate against H1N1 (swine) flu.
Sequella, a private Rockville company, makes a patch that can tell in 72 to 96 hours if a person has tuberculosis.
Rockville's Vanda Pharmaceuticals (Nasdaq: VNDA) saw its stock tumble in late 2007 when the Food and Drug Administration rejected the company's schizophrenia drug; its share price languished until May of this year, when the company's persistence in providing data proving that the drug works caused the FDA to reverse itself, sending the stock price up sevenfold in a single day. Vanda is also working on drugs for treating sleep disorders, including insomnia caused by jet lag.
Northern Virginia holds most of the nation's intelligence and defense experts because it offers proximity to the CIA, the Pentagon, and the National Security Agency headquarters across the river in Maryland. The military's new emphasis on dealing with an information war benefits government contractors who can master cyberwarfare. A growing number of sophisticated hackers is assaulting US networks. The Pentagon detected 360 million attempts last year alone and spent $100 million repairing the damage. The Wall Street Journal reported that hackers from overseas have breached both the nation's electricity grid and the $300-billion Joint Strike Fighter program, the Pentagon's biggest.
Information-technology companies positioned to benefit from these concerns include Computer Sciences Corporation (NYSE: CSC) of Falls Church and CACI (NYSE: CACI) of Arlington, which specializes in defense, intelligence, and state and local government. Information security is one of the many specialties of Serco, a 20-year-old contracting company in Reston that acquired SI International.
SRA International (NYSE: SRX) is a Fairfax company whose strong suits include both national security and global health. Clients of Fairfax-based ManTech (Nasdaq: MANT) include the departments of Defense and Homeland Security and the intelligence community. SAIC (NYSE: SAI), with its emphasis on national security, energy, the environment, infrastructure, and health, recently opened a major complex in McLean to be close to its number-one customer, Uncle Sam.
VSE (Nasdaq: VSEC) in Alexandria is another old-timer that has stuck to its niche of working principally with the Department of Defense. Sixty-year-old DynCorp International (NYSE: DCP) in Falls Church is the grandfather of Washington's government-services providers; with roots in aviation, it has deployed civil peacekeepers and police advisers to such places as Haiti, Bosnia, Afghanistan, and Iraq. In Fairfax, ICF International (Nasdaq: ICFI) is involved in climate change, defense, the environment, homeland security, and transportation. All of these contractors employ former military personnel and workers with security clearances.
And Keep an Eye on . . .
Other companies worth watching include NII Holdings (Nasdaq: NIHD) in Reston, one of the fastest-growing wireless carriers you probably never heard of. That's because it provides service to businesses in Mexico, Brazil, Argentina, Peru, and Chile. Its customers sign long-term contracts, and Barron's magazine reported that its customer base could double in the next three years.
Naturalinsight, a private company in Sterling, specializes in helping to staff companies for special events. After Gillette's Super Bowl ad for its Fusion razor, Naturalinsight had staff in 18,000 stores across America to cope with the demand. Its 30,000 temp workers use its online bulletin board to find work.
The private Arlington company Expert Choice licenses software that assesses terror threats and helps companies prioritize decision-making. A version of the software could help the Olympic Committee pick a host city for the 2016 games.
>> Next page: Business Leader of the Year
Business Leader of the Year: Making Washington a Growing Tech Center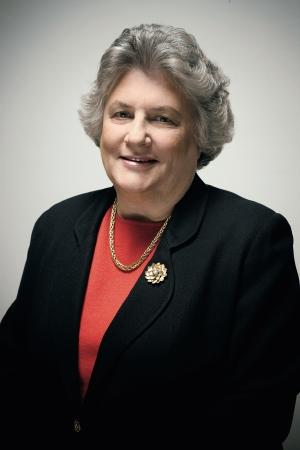 Bobbie Kilberg was seated across from President George H.W. Bush in a 1991 White House meeting when she was handed a message: "Lee Iacocca is on the phone for you, and you must take the call." Kilberg, a deputy assistant to the President, handed the note to Bush, who nodded for her to take the call. It was from her 16-year-old son, Jonathan, who had tricked the White House operators. He wanted to know if he could go out that night. Kilberg said no.
For four days, the President asked her what Iacocca had wanted. When "You don't want to know" no longer worked, she told him the truth. The President laughed.
After graduating from Vassar and Yale Law School—and getting a master's in political science from Columbia—Bobbie Greene met Bill Kilberg when they were White House Fellows. They got engaged and were the first White House fellows to wed each other. After 38 years of marriage, they have five children and four grandchildren. All four grandchildren live on their street.
Bobbie Kilberg worked for Presidents Nixon, Ford, and Bush. Between White House posts, she had been an attorney in private practice and worked in academia and think tanks. She was backstage manager for the past six Republican National Conventions and platform director for three presidential inauguration ceremonies. She and her husband were among the national finance cochairs for John McCain's presidential campaign.
She has served for the past ten years as head of the Northern Virginia Technology Council. It's the nation's largest regional technology organization, with 1,100 member companies employing 200,000 people.
Bobbie Kilberg says the council's work is "connecting the dots." Through networking, organizing events, advocacy, and philanthropy, she works to brand the region as a global technology center.
She also has been a dynamo in the community, serving on the boards of George Washington University, WETA-TV, the Wolf Trap Foundation, the Equal Footing Foundation, Grandma Rita's Children, the US Naval Academy Board of Visitors, and the advisory board of George Mason University's Volgenau School of IT and Engineering. She is perhaps most passionate about the Potomac School, which all of her children attended and her grandchildren now attend. She served on its board for six years and has worked to increase support for the school.
Kilberg's close family is testament to her values and determination. Her son-in-law Yuctan Hodge says she "breaks the laws of time and space with all she can accomplish in a day." Daughter Gillian Hodge says the best compliment she ever got was from a friend who "told me that I am a lot like my mom—determined to do right and with the will to make everything work out." Daughter Cameron Kilberg says her mom "taught me not to settle for something just because it is easy."
Bobbie Kilberg never has, and the Washington region is richer for it.