Rui Huang
A spectacular rise
Rui Huang was born in Shenzhen, across the river from Hong Kong, and from age ten was immersed in rigorous Vaganova training, a ballet instruction known for producing limber and expressive dancers but also for unforgiving methods, including teachers who used bruising rulers.
"I always wanted to come to America," Huang says. At 18 she did, to compete in New York's Youth America Grand Prix ballet competition. "I didn't know anyone, and I couldn't say anything. I looked around at the blond hair and blue eyes and didn't think I could handle it." But she came in third and received a scholarship to the Washington School of Ballet. The school's artistic director, Septime Webre, invited her to join the junior Studio Company, typically a two-year program. A year later she became an apprentice, a year after that a full-fledged company member—an almost unprecedented rise.
"Rui is a spectacular talent," says Webre. "Really beautiful facility—gorgeous legs and feet, beautiful classical training—and also a natural contemporary mover. She has a gorgeous sensuality about her."
This season, Huang dances Kitri in Webre's staging of the classic Don Quixote. She tested the role over the summer with Kitri's solo, which won her a bronze medal at the World Ballet Competition in Orlando.
"Kitri is a strong character," says Huang, overjoyed to tackle her first principal role in a full-length classical ballet. "I stand in front of the mirror, pose, and see if I can look like her. If I have that confidence, I think it will be just fine."
Huang also relishes contemporary roles such as the one she'll dance in Webre's world premiere of The Great Gatsby in February. "I'm always looking for something new," Huang says. "I like some really difficult things that the first time you can't do."
—Lisa Traiger
Rui Huang performs in Don Quixote October 14 through 18 and in The Great Gatsby February 24 through 28 at the Kennedy Center Eisenhower Theater.
VaShawn McIlwain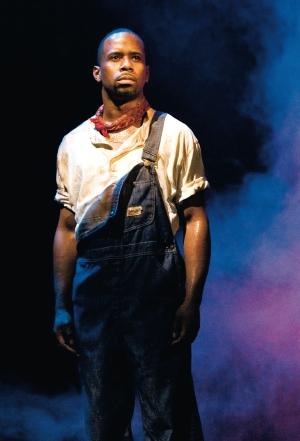 An audition to remember
VaShawn McIlwain has been singing professionally for eight years, but his upcoming role as Joe in Signature Theatre's Show Boat in November marks a major debut. "At first it was all opera, all day, every day," says the 28-year-old DC native who earned a master's in music, with a focus on opera, from the University of Maryland. "Now I'm dabbling in musical theater."
At his Show Boat audition, McIlwain realized the difference between the art forms. In a typical opera audition, the casting people "are blank-faced, unblinking." At the Signature tryout, he says, "the wall between the director and the artist was torn down." That freed him to take an unusual approach with the big number, "Ol' Man River." "Many singers who perform it focus on the technical aspects, and it's a very beautiful song that way," McIlwain says. "But I try to bring something personal to it, to connect with the character."
It worked. As he finished the song, "everybody's faces just lit up," he says, and they asked him to sing another song, then another. Signature artistic director Eric Schaeffer recalls the audition as "one of those amazing experiences where literally the hair on my arms stood on end. It was spellbinding."
Show Boat could propel McIlwain's already-bustling career to a new level. Since graduating from DC's Duke Ellington School of the Arts, he's made a living appearing in operas staged by the Washington National Opera, Maryland Opera Studio, and Aspen Opera Theater Center. He was a regional finalist for the Metropolitan Opera's national auditions in 2007. In April, he sang for Michelle Obama at a "Welcome to Washington" program in Sidney Harman Hall. Yet McIlwain acknowledges that he has further to go: "I'm still a baby at this."
He says his goal at every performance is to touch at least one listener. But his ultimate ambition? "I want to hear 'bravo!' I want to hear the cheers and see a standing ovation. Because then I know it's not just one person I've touched; it's all of them."
—Chad Lorenz
Show Boat is at Arlington's Signature Theater November 10 through January 17.
Christopher Zimmerman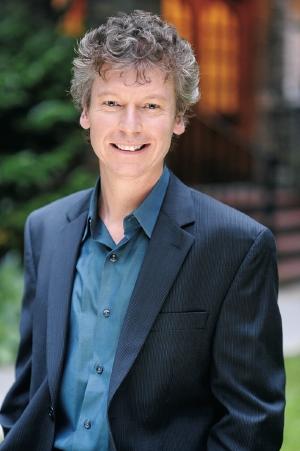 A maestro with guts
In the early 1980s, Christopher Zimmerman was an assistant with the Toronto Symphony when the renowned Czech conductor Václav Neumann came to town. "I was just blown away," Zimmerman says of the impression Neumann made at the podium. "I knew that somehow I had to work with this guy. I walked right up to him and said that I was the official assistant conductor of the Toronto Symphony—which I wasn't. 'Maestro,' I said, 'I would love to go to Europe and work with you in any way possible.' "
"If you can get a government grant to come to Prague," Neumann responded, "we can work together."
That was no easy task in the days of the Iron Curtain, yet in 1984 Zimmerman secured permission and traveled abroad to work as Neumann's assistant at the Czech Philharmonic. There Zimmerman immersed himself in one of the richest Old World musical cultures, attending rehearsals, taking private lessons from Neumann, and learning the Czech classics.
This fall Zimmerman begins a three-year tenure with the Fairfax Symphony Orchestra. And though the British-born conductor may have Edward Elgar and Benjamin Britten in his blood, audiences will encounter a musician with a catholic palette, as facile with Haydn and Mozart as with contemporary composers. The season's first performance hints at ambitious programs to come, with music by Elgar and Bernstein as well as Stravinsky's The Rite of Spring.
Zimmerman arrives at a time when many American orchestras face financial crises, aging audiences, and declining subscriptions. He hopes to make symphonic music more relevant to young audiences through community outreach. "We need to penetrate the huge school system that exists in Fairfax County," he says, "and do more than simply go into a school, play a concert, and leave."
He talks about guest-conducting a school orchestra and inviting children to rehearsals geared especially to them: "We have to bring students into more visceral contact with the great works of symphonic music."
—Sudip Bose
Christopher Zimmerman conducts three of the Fairfax Symphony Orchestra's remaining masterworks concerts this season at George Mason University's Center for the Arts: November 21, January 23, and March 13.
Mervin Primeaux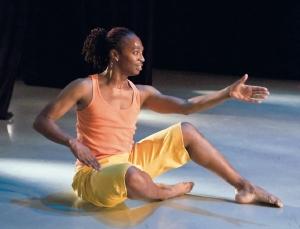 Sensing his place
It's hard to say who was more nervous—Helanius Wilkins, artistic director of the all-male Edgeworks Dance Theater, or Mervin Primeaux, one of the dozen dancers vying for a role with the DC company. Primeaux's butterflies were natural—he really wanted the job. Wilkins felt anxious about working with Primeaux, who is deaf and hears only a narrow range of sounds with the help of hearing aids. "I didn't know what to expect," Wilkins admits. Then he saw Primeaux dance, displaying well-honed modern technique, a dancer's physique, kineticism, determination, and a willingness to experiment. And he was in.
Primeaux, 33, joined the nine-year-old contemporary-dance company in April. "My goal was to dance onstage and to tell my story," he says. Lithe yet powerful, Primeaux is as expressive offstage as on, crediting his love of dance to his grandfather, who put the youngster atop his own feet and danced to zydeco music at home in Lafayette, Louisiana.
Primeaux began ballet classes at age ten, teaching himself dance vocabulary from a book because he couldn't hear the teacher. He went to high school at the Model Secondary School for the Deaf at Gallaudet University.
Onstage, Primeaux relies on visual cues from fellow dancers rather than music—subtle touches, nods, even a wink allow him to dance seamlessly with the five other Edgeworks men. "He is a very musical, sensitive, emotional performer," says Marcia Freeman, Primeaux's former dance teacher at MSSD, who interprets for him at rehearsals. "He just lives and breathes dance."
Says Wilkins, who has picked up some basic sign language: "Mervin brings something unique and special that is not commonly seen in mainstream companies. I never thought of my company as a 'hearing' company, so I've gained a new understanding of my work and where it fits." He says Primeaux's presence allows for greater possibilities and more dynamic work: "There's an awareness, a consciousness that's beautiful."
—Lisa Traiger
Edgeworks Dance Theater performs October 16 and 17 at the American Dance Institute in Rockville and March 13 and 14 at Dance Place in DC.
Junior League Band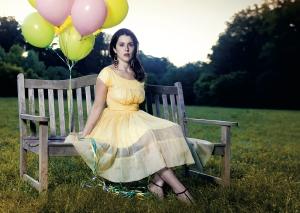 From physiology to fiddle
Lissy Rosemont was on her way to becoming a doctor. The Atlanta student came to Washington in 2004 to attend Georgetown University, where she earned a master's degree in physiology and biophysics. She had a fellowship at the National Institutes of Health, working on breast-cancer research, and was accepted to medical school. But music had always been in her blood—her grandfather founded the Ole Time Fiddlers and Bluegrass Festival in North Carolina, said to be the longest-running music festival in the country—and she couldn't fight its pull.
During her NIH fellowship, Rosemont put together a band and, as singer/songwriter and fiddle/mandolin/banjo player, crafted a unique sound. When Junior League Band started attracting crowds and selling CDs, she quit her job at NIH and abandoned thoughts of a career in medicine—even if it meant waiting tables.
"Once I kind of got a taste of it—people were buying tickets and we were selling records—I thought, 'With enough time this could work,' " she says.
Her band, now with different members, is bluegrass with mainstream appeal. Songs such as "South Carolina Blues"—a soulful mix of horns and guitar and the bluegrass fiddles of Rosemont's youth—could almost be on pop radio.
Her dramatic career change notwithstanding, Rosemont, 28, doesn't operate haphazardly. She's in talks to license her music as soundtracks for TV shows and has a deal with a vintage-clothing shop to borrow dresses for her gigs.
And while there's been turnover within her band, she hasn't decided if she's interested in a solo career. "It's hard to start a band in DC because people are here for law school or not permanently. But I really like the band. If we're playing shows and people in my band have to be home for work Monday, we'll make it work."
—Jason Koebler
Junior League Band plays at Arlington's Iota Club & Café on October 9 and November 6 and at DC's 9:30 Club on December 19.
Wale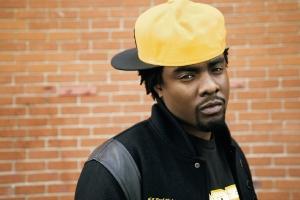 Don't call him Wally
New York has Jay-Z, New Orleans has Lil Wayne, and DC has Wale. After numerous mixtapes and plenty of blog buzz, the homegrown rapper is set to burst into the mainstream behind a rising single with Lady Gaga and his first official full-length album, Attention Deficit.
Wale (pronounced wah-lay—"Don't say Wally," he often raps) gained underground popularity with his unique blend of hip-hop and DC go-go, which caught the eye of prominent British producer Mark Ronson. Ronson has helped the 25-year-old rapper along the way, producing many of his tracks and sharing the stage with him at the 2007 MTV Video Music Awards.
Since then, Wale's career has been moving as fast as his rap flow. He released one of rap's most unusual mixtapes last year—the Seinfeld-themed "The Mixtape About Nothing," which earned critical acclaim and featured Seinfeld veteran Julia Louis-Dreyfus. And in September, Wale and the go-go band UCB performed as the "official house band" at the MTV Video Music Awards.
Over the past year, Wale has been on nationwide tours and played festivals in Europe. He often makes reference to Washington Capitals superstar Alex Ovechkin. "It's more of a metaphor," Wale says. "He's the best at what he's doing. I use him to keep myself inspired."
As Chillin', his single with Lady Gaga, climbs the charts, fans nationwide get little tastes of DC. The song's video is heavy on local hot spots, from the Capitol to Ben's Chili Bowl. It's all part of his plan to put DC on the hip-hop map.
—Jason Koebler
Attention Deficit, Wale's CD, is released October 20.
Nancy Robinette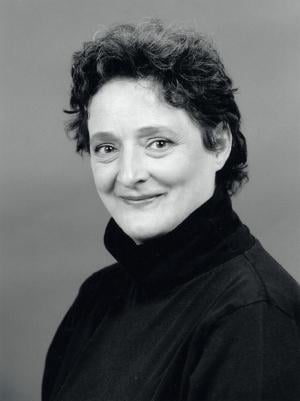 Star quality in disguise
If Nancy Robinette had been a better fundraiser, she might never have become a serious actress.
Growing up in Arlington, she went along with her stage-struck sister Mary Lou to act in children's theater and school plays. She studied drama at the University of Kansas but left college to get married—she wasn't interested in pursuing a career as actress, she says.
Instead, Robinette took a job as a secretary for the Kennedy Center. "I wasn't very talented at it," she says. So she decided to take another stab at acting. She started by taking classes at Studio Theatre's acting conservatory. This time around, she was hooked.
The late '70s and early '80s were a great time for actors, says Robinette. She became part of Source Theatre's acting company, and as DC's theater scene grew, so did Robinette's reputation. Over the years, she's won four Helen Hayes Awards for performances in plays ranging from The Little Foxes at the Shakespeare Theatre Company to Fat Men in Skirts at Woolly Mammoth.
Robinette says her true love is comedy. She gets plenty of opportunities to make audiences laugh this fall as Mrs. Laura Partridge, a minor stockholder who wreaks havoc on a corporate board of directors, in The Solid Gold Cadillac at Studio Theatre. Robinette loves the character: "She's just a humble human being in the midst of a lot of sharks, and she manages to effect change."
The same could be said of Robinette. Middle-aged with no theater-star glamour, she looks like Everywoman. But when she's onstage, the climate changes. She's in command.
And what about her sister Mary Lou, the original stage-struck kid? She's a yoga instructor in California.
—Leslie Milk
The Solid Gold Cadillac is at DC's Studio Theatre December 2 through January 10.
Noah Robbins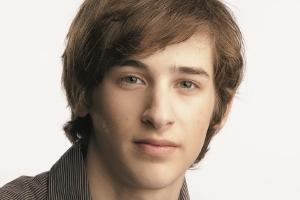 Broadway-bound
Noah Robbins was 11 when he landed his first major stage role, a singing-and-dancing clown in a Kennedy Center production headed by stage-and-screen veteran Debbie Allen. He was eventually cast in five more of Allen's shows while also making a name for himself at Georgetown Day School, where he excelled in theater, particularly comedy.
"His passion for performing is really what distinguishes him," says Laura Rosberg, who chairs GDS's high-school performing-arts department. "I've been at this business for 50 years, and he's probably the most talented improviser I've ever seen."
Still, Rosberg admits, it came as a surprise when Robbins, who graduated in the spring from GDS, was cast in the Broadway revival of Neil Simon's semiautobiographical Brighton Beach Memoirs, which starts previews October 2, four days before Robbins turns 19.
"That kind of thing just doesn't happen to anybody," Rosberg says. "You can be very talented, but the odds are just not in your favor."
It didn't come easy. Robbins, who lives with his family in Potomac, originally auditioned for the part last fall but didn't get it. "Then something happened to the lad who got the part, and they called Noah back," Rosberg says. "He went back for five more auditions."
Last spring, he got the word: He would be playing the role of Eugene, essentially Neil Simon when he was an adolescent. Rosberg thinks it's a great fit: "This kid is Sid Caesar. He's Milton Berle. He's from that genre of comedy, a kind of leftover vaudeville. Noah's very smart and understands irony better than most people his age, and Jewish humor is full of irony."
So the GDS grad heads to New York, not to start college at Columbia University, as had been the plan, but to take his first bows under the brightest lights of American commercial theater.
—William Triplett
Brighton Beach Memoirs opens October 25 at Broadway's Nederlander Theatre.