>> To see our full holiday guide, click here.
More gifts. . .
Under $30 Gifts | For the Eco-Friendly | Holiday Food Goodies | For the Capitol Hill Staffer | For Techies | For Fashionistas
DC Hands T-Shirt
$27
Last year, our mention of Ork's DC-neighborhood poster was a big hit, so we thought we'd kick off this year's bargain-gift guide with another item to show your DC pride. This time, it's this clever DC Hands T-shirt.
De*Nada Knitted Gloves
$26
Help your gift recipient stay warm and support local designers while doing it. De*Nada Designs offers loads of chunky, stylish scarves, hats, and more. Personally, we're fans of these fingerless knit gloves.
Beer Soap
$6.99
What do you get for the beer lover in your life who has already sampled every cask ale out there? Short of a dedicated barstool at ChurchKey, these beer soaps may be your best bet. Pick three suds labels—anything from Blue Moon to Guinness Stout—and get showering.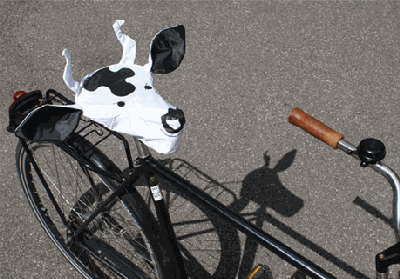 Animal Bike-Seat Cover
$10
Biking's never been more in fashion than now. Help the pedaler in your life keep his or her bike seat dry in this dreary winter weather with an adorable seat cover sewn into the shape of an animal head. Choose from cow, goat, bear, dog, and fox.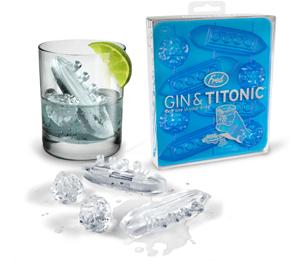 "Gin & Titonic" Ice-Cube Tray
$9
If you've got a friend who's always looking to stock the bar, these Titanic-shaped ice-cube trays make a fun gift. They'll freeze ice into four ocean liners and icebergs.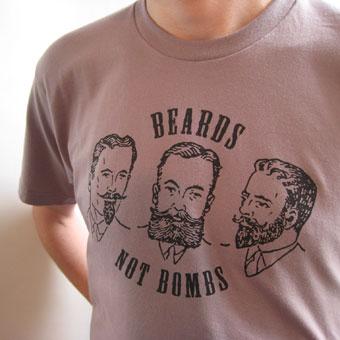 "Beards Not Bombs" T-Shirt
$30
The only thing more popular than biking these days has to be sporting a beard. Indulge in your beard fandom with these soft tees featuring a retro-style drawing of some pretty awesome facial hair.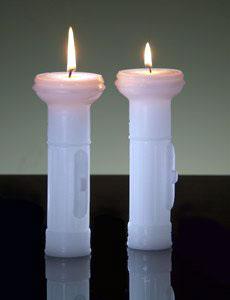 Flashlight Candle
$19
When the power goes out, there'll be nothing cuter to light your way than these candles molded in the shape of a flashlight.
Paint-by-Number Plates
$12 to $18
These pretty paint-by-number plates can add a bright touch to the corner of any room in your house. Or buy a bunch and use them as serving plates to brighten up your dinner table.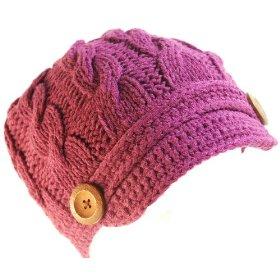 Cable-Knit Hat
$29.95
Perk up dreary winter days with this cute purple knit hat. The wooden buttons add an extra touch of whimsy.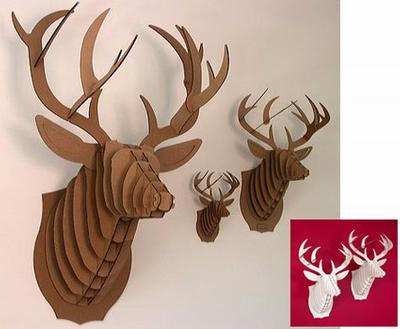 Cardboard Deer Bust
$24.99 (for the medium size)
We've got the perfect gift for somebody who needs to start decorating endless blank walls. This tongue-in-cheek cardboard deer bust is both a conversation starter and actually really cool-looking. There are also moose, buffalo, and rhino versions.
"Cupcakes Are Cool" T-Shirt
$21
Know a certain someone who's visited every cupcake shop in Washington? This T-shirt might be the perfect gift. The sketch states "Cupcakes are cool" and goes on to enumerate the many reasons why.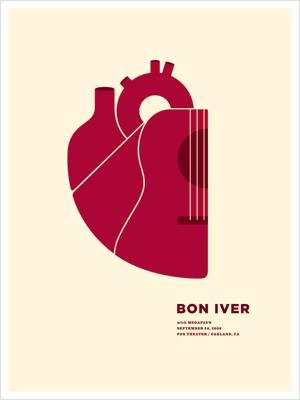 Concert posters
Around $25 to $30
Buying gifts for music lovers can be difficult—chances are they've already downloaded that new album, and how many times can you give somebody an iTunes gift card, anyway? For a creative spin on a musical gift, try a hand-designed concert poster. They're gorgeous and double as both great wall art and a testament to musical fandom. Some of our favorite sites are the Small Stakes, NateDuval.com, and F2-Design.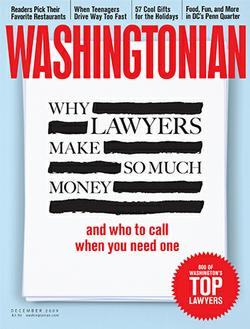 Washingtonian Gift Subscription
$29.95
We'd be remiss if we didn't let you know about our special holiday-season gift offer. For just $29.95, you can give somebody a subscription to The Washingtonian. And if you buy a second subscription, it's just $19.95.
More gifts. . .
Under $30 Gifts | For the Eco-Friendly | Holiday Food Goodies | For the Capitol Hill Staffer | For Techies