Handbag designers are lending women a helping hand—or two. This season's new cross-body purses are hybrids of messenger- and shoulder-bag styles that leave your hands free. Whether you need it for travel, work, or play, you can just sling one over your shoulder and go.
>>See our spring trend bags slideshow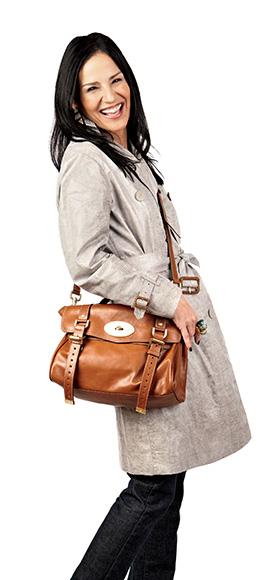 Deborah Kalkstein
Owner of Contemporaria, a Georgetown furniture, accessories, and interior-design-services store
Do you own more than one cross-body bag?
I have a black nylon Prada and an orange leather one from Hermès, and I wear them all the time. I carry my whole life in my bag, and it's insane how much a regular handbag can weigh. I like having my hands free, and the strap over the head makes it not so heavy.
You go to Europe to buy furniture for your store. Do you see women there wearing cross-body bags?
Everyone wears them there, even the elegant old ladies in Milan who ride their bicycles in skirts and Chanel suits. I'm from Lima, Peru, and it's also very common there, but more because people are afraid of having their bag stolen. That's not so nice a reason.
Is there anyplace you wouldn't wear one?
No, they can go anywhere. Bags are like furniture: Invest in very good quality and you will never be disappointed. Besides, carrying a bag is all about attitude. These bags can give you an instantly hip, modern look.