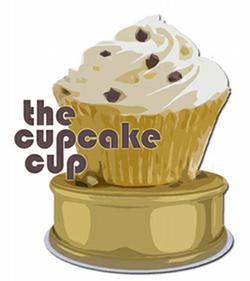 Here it is—the final contest of the original 32 entries in our Cupcake Cup. By Friday we'll have moved onto the Sweet 16! It looks like Mother's Macaroons triumphed over Chantel's, but the CakeLove vs. Pastries by Randolph is still going on, and you can vote in that here. Click below for this afternoon's match up.
Fancy Cakes by Leslie: This brightly-colored Bethesda bakery offers up sweet cupcakes from red velvet to double chocolate. Kids go for icing mixed with (edible) glitter, while parents can get cupcakes spiked with liqueur.
Heidelberg Pastry Shoppe: Step into this German/European bakery when you're craving carbs and comfort. You can pick up cupcakes made with yellow or chocolate cake with white buttercream icing and sprinkles.
This poll will stay open until 2 PM on Thursday.
*To help keep this contest fair, we've elected to use an IP address-based poll. This means that if you are voting from an office or network setting, not everybody will be able to vote. We apologize for the inconvenience, but we hope you'll encourage coworkers to vote from their home computer.
Subscribe to Washingtonian
Follow Washingtonian on Twitter
More>> Best Bites Blog | Food & Dining | Restaurant Finder