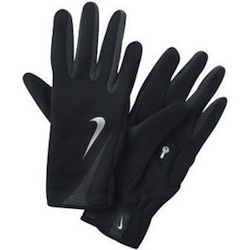 This week's deep-freeze temperatures have done little to motivate us to exercise. Thankfully, our cozy winter workout gear makes getting up and going a bit easier.
The key is layers—lots of layers. That way, you can take pieces off (or not) when your body heats up. Here's how Washingtonian staffers suit up to stay warm.
Staff writer Emily Leaman says, "I can't function when my hands are cold. Good gloves are really important." She likes Nike's Therma-Fit running gloves ($20). The thin fleece fabric is warm without feeling bulky, and the gloves can be washed without shrinking—the fabric is a polyester/spandex blend. Her favorite feature: tiny pockets sewed into the palms for stowing house keys. "One key in each hand fits perfectly," she says.
Features editor Denise Kersten Wills swears by Saucony's Ethereal Run Jacket ($90): "I love, love, love this jacket." With several reflective panels and a clip-on light that attaches to the sleeve, it's ideal for pre-dawn and evening workouts. Wills says that despite feeling "paper thin," the jacket is plenty warm for the winter months.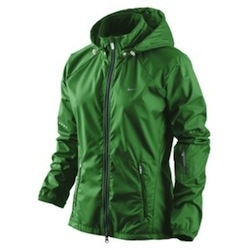 Another jacket option: Nike's Ripstop Running Jacket ($90), a favorite of associate editor Mary Clare Glover. The polyester Storm-Fit fabric practically defies science: It keeps out wind and water, but somehow manages to be breathable, allowing sweat to evaporate. A removable hood keeps your head warm and dry, and there are plenty of pockets—a small one on the sleeve, which could fit an MP3 player, plus a velcro compartment inside one of the zipper pockets to stash money or keys. And fashionistas rejoice: The jacket comes in seven colors.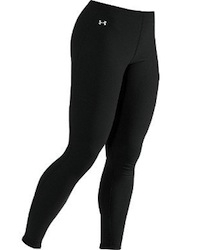 Kate Nerenberg, assistant food and wine editor and Best Bites blogger, likes Under Armour's ColdGear Frosty Tights ($49.99). She's had a pair for over two years and says they haven't lost their shape or elasticity. Plus, they're warm. "I thought they were too expensive when I got them, but now I see they were worth it," she says.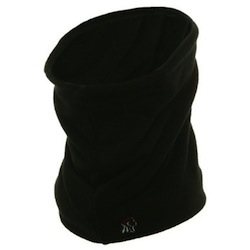 Editorial intern Zac Farber uses a fleece neck warmer like this one for outdoor workouts: "Exposed skin is your enemy in cold weather." He says to use a neck warmer like a thermostat: Pull it over your nose when the wind whips up and push it down below your chin when you head indoors. They're easy to wash, and when combined with an earflap hat, your face is well protected.
How do you keep warm during winter workouts? Tell us in the comments!
Subscribe to Washingtonian
Follow Well+Being on Twitter

More >> Health | Top Doctors | Well+Being Blog