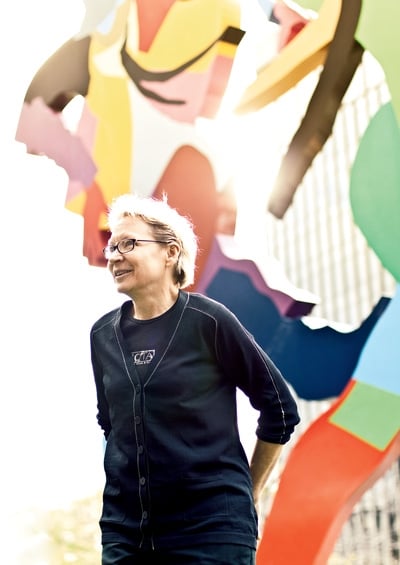 Tyler Clippard
Clippard has been a pitcher for the Washington Nationals since 2007.
Arlington has a small-city feel in a big city. It's not that hectic, but everything is right at your fingertips. Living in the area is really easy, and it's low-key and low-stress.
Liberty Tavern (3195 Wilson Blvd.; 703-465-9360) is a chill little spot. I like the atmosphere and the crowd, and they've got a good beer selection. Ireland's Four Courts (2051 Wilson Blvd.; 703-525-3600) is an Irish pub with good food, stout beers, and live music some nights. Lyon Hall (3100 N. Washington Blvd.; 703-741-7636) is another good place that's pretty chill. And Velocity Five (2300 Clarendon Blvd.; 703-243-4900) is a good sports bar—I was there for college football the other night.

Drew Storen
Storen, a relief pitcher, joined the Nationals in May of this year.
My roommate, Tyler Clippard, and I go to Ragtime (1345 N. Courthouse Rd.; 703-243-4003). We know all the people who work there, so we always have a good time. Spider Kelly's (3181 Wilson Blvd.; 703-312-8888) has a lot of fun games like shuffleboard and Pop-A-Shot. The crowd's usually pretty cool.
Shopping-wise, I usually go to Pentagon City (1100 S. Hayes St.; 703-415-2401), particularly Nordstrom. For eating, I like Sushi Rock (1900 Clarendon Blvd.; 571-312-8027). They have great surf-and-turf sliders, with little crabcakes and regular sliders. The drive-through at Wendy's (2038 Wilson Blvd.; 703-527-7240) is open pretty late, so I go there to get my Frosty fix.

Karen Garcia
A former professional ballerina, Garcia is the owner of Studio Body Logic, a Pilates studio with locations in Arlington and Alexandria.
Boccato (2719 Wilson Blvd.; 703-869-6522) is an interesting example of old and new Clarendon because it's in the same space as a Latin grocery store that's been there forever. At Boccato, you can get gelato and coffee together—vanilla ice cream with espresso over it. Very good, very smooth, very Italian. I'm addicted to the yogurt at Red Mango (2831 Clarendon Blvd.; 571-431-7359). I really like the original flavor and usually get it with fresh fruit.
Mexicali Blues (2933 Wilson Blvd.; 703-812-9352) has been on Wilson Boulevard a long time. It has the feel of a small, noisy cafe. I like the Original Burro, which is sort of a giant burrito. They also have good tamales, which are not easy to find.

Sette Bello (3101 Wilson Blvd.; 703-351-1004) in Clarendon and Caribbean Breeze (4100 N. Fairfax Dr.; 703-812-7997) in Ballston are both wonderful for groups and very accommodating. Caribbean Breeze is a little bit different, and Sette Bello has wonderful fish dishes, appetizers, and pasta.
For places to exercise, Saffron Dance (3260 Wilson Blvd.; 703-276-2355) is fun—they teach belly dancing. Tranquil Space (3528 Wilson Blvd.; 703-829-6428) is a good yoga studio. The Teal Center (4001 N. Ninth St., Suite 230; 703-522-7637) is a wonderful massage-therapy place. It has experienced staff, and it's a calm, unhurried environment.

Jane Negrey Inge
Inge is co-owner of Iota Club & Café in Arlington as well as an artist. She and her brother Stephen opened Iota in 1994.
There's a very colorful Miriam Schapiro sculpture at 1525 Wilson Boulevard called "Anna and David" that depicts joyous dancing figures—they represent Schapiro's feminist vision of gender equality. At 1800 North Oak Street, there are two pretty Japanese porcelain mosaics by Tom Ashcraft and Y. David Chung called "Continuum" and "Reposto" on the side of a building.
The Arlington Arts Center (3550 Wilson Blvd.; 703-248-6800) is in an old school that's been refurbished, and it's a great arts space. There are studios for rent upstairs, and they do really interesting stuff. The curator, Jeffry Cudlin, is a rising star.
CD Cellar (2607 Wilson Blvd.; 703-248-0635) is run by some great guys. They sell all kinds of old LPs that people try to hunt down. The Apple Store at Market Common (2700 Clarendon Blvd.; 703-875-9880) draws you in like an ocean wave. It's wonderful.
This article first appeared in the November 2010 issue of The Washingtonian.