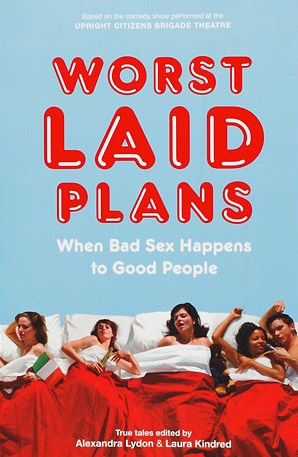 You can't have love without trouble. What's romantic comedy without a character-flaw-revealing faux pas, or a great love without a limited number of exit visas from Casablanca? We can't all be Rick and Ilsa—and face it, getting called "kid" would turn old pretty fast—but we do all have love stories of our own.
Whether you had your first kiss under the cherry blossoms, got tripped up in Tenlytown, were proposed to in Mount Pleasant, or were betrayed in Bethesda, we want to hear your best and worst stories about every aspect of love in Washington. Send them to lovestories@washingtonian.com (sign them anonymously if necessary), and we'll feature the most heartbreaking and heartwarming in a special Valentine's Day article.
The most humorous tale wins a copy of Worst Laid Plans, the lust-gone-wrong compendium inspired by stories from Upright Citizens Brigade, Amy Poehler's Chicago sketch comedy group. Sending something sweeter? We haven't figured out your prize just yet, but trust that we're working on it.