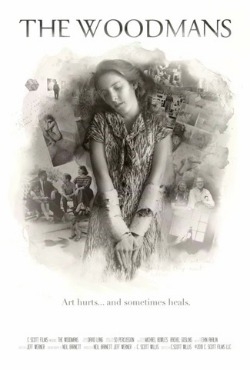 One of the joys of living in our fair city—along with getting to play Disorient the Tourist during cherry-blossom season—is that because Washington residents are the most educated in the nation, movie theaters don't feel the need to talk down to us (despite what the omnipresent TV ads for Hop would have you think). This week's independent and low-budget movie fare includes a historical biography, two very different studies of life under a repressive dictatorship, and a romantic comedy about (what else?) attractive New Yorkers. And in case moviegoers were questioning the balance of the universe, this week's schedule is proof that when one quirky Paul Giamatti movie closes (Barney's Version), another opens.
Tuesday, March 29
Thomas McCarthy might be recognizable to TV audiences from his role as the ethically challenged reporter Scott Templeton on HBO's The Wire, but he's also an acclaimed screenwriter and director. His third feature film, Win Win, plays at Landmark E Street and Bethesda theaters this week. The New York Times' A. O. Scott called the movie—which stars Paul Giamatti as a disillusioned attorney and wrestling coach—"funny and warmhearted." Tickets ($10) are available at Landmark's Web site.
Wednesday, March 30
Tonight at Artisphere, Sulu DC presents the US premiere of This Prison Where I Live, a movie by British documentary maker Rex Bloomstein. The film follows German comedian Michael Mittermeier as he tries to find out more about Burmese comic Maung Thura, also known as Zarganar, who was jailed for 55 years for mocking Burma's military dictatorship. Tickets ($8 to $12) are available at the door; more information at Artisphere's Web site.
Thursday, March 31
Today marks the last chance to catch Winston Churchill: Walking With Destiny, before it closes at West End Cinema. The biography of Britain's legendary World War II prime minister details Churchill's involvement with the war, including his early understanding of the threat posed by Adolf Hitler, and his adamant opposition to the Nazi regime. Ben Kingsley (Gandhi, Sexy Beast) narrates. Tickets ($11) available at West End Cinema's Web site.
Friday, April 1
The Woodmans opens at West End Cinema today. The documentary about photographer Francesca Woodman—who committed suicide in 1981 at age 22—has wowed critics, described as "a haunting study in family dynamics" by the Village Voice, and "an indelible group portrait of a family of artists" by the Hollywood Reporter. Tickets ($11) are available at West End Cinema's Web site.
Saturday, April 2
If you missed the Hirshhorn's free screening last month of Bill Cunningham New York, the documentary by Richard Press opens at the Avalon Theatre Friday. The legendary New York Times fashion photographer has been capturing Manhattan's fiercest dressers on his bicycle for almost 50 years, and he was awarded the Order of Arts and Letters from the French Ministry of Culture in 2008. Tickets ($11) are available at Avalon's Web site.
Sunday, April 3
Actor Josh Radnor of TV's How I Met Your Mother makes his feature directorial and writing debut with Happythankyoumoreplease, a comedy revolving around the lives and troubles of a group of twentysomething New Yorkers. Kate Mara (127 Hours, Iron Man 2) and Malin Akerman (Couples Retreat, 27 Dresses) star; the movie is at Landmark E Street starting Friday. Tickets ($10) are available at Landmark's Web site.
Monday, April 4
Bernardo Bertolucci's 1970 study on fascism, The Conformist, screens today at the AFI Silver Theatre. The film, set in the early 1940s during the downfall of Mussolini's regime, stars Jean-Lous Trintignant as Marcello Clerici, an awkward antihero ordered by the secret police to murder his former college professor. Tickets ($11) are available at AFI Silver Theatre's Web site.
Subscribe to Washingtonian
Follow Washingtonian on Twitter
More>> After Hours Blog | Arts & Events | Happy Hour Finder | Calendar of Events