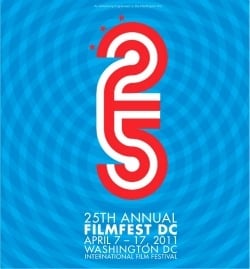 Fans of indie foreign films, rejoice: Filmfest DC is back, and it's celebrating its 25th anniversary this year with a fleet of more than 70 new movies from countries as diverse as Iran, Panama, Greenland, and South Korea. Screenings take place over ten days at various local cinemas; for a full lineup and schedule, visit filmfestdc.org. In keeping with the international theme, we also have movies this week exploring the complexities of life in Palestine, Cuba, France . . . and Long Island.
Tuesday, April 5
Julian Schnabel's latest film, Miral, is at Landmark Bethesda Row this week. The controversial look at the Israeli-Palestinian conflict—based on the semi-autobiographical novel of the same name by Rula Jebreal (Schnabel's girlfriend)—explores the lives of women in Palestine, including orphan Miral (Freida Pinto), and humanitarian Hind al-Husseini (Hiam Abbass). Tickets ($10) are available at Ladnmark's Web site.
Wednesday, April 6
Journalist and filmmaker Saul Landau presents his documentary, Will the Real Terrorist Please Stand Up?, in person at West End Cinema tonight. The film, co-presented by the Institute of Policy Studies, examines the case of five Cuban spies arrested for investigating an act of terrorism against the Cuban government, and it features commentators as diverse as Fidel Castro and Danny Glover. A Q&A with Landau follows the screening. Tickets ($12) are available via West End's Web site.
Thursday, April 7
Tonight marks the kickoff gala for the 25th annual Filmfest DC, showcasing indie films from around the world. The opening-night movie at U Street's Lincoln Theatre is Potiche, a French-Belgian farce starring Gérard Depardieu and Catherine Deneuve as friends and former lovers who're obliged to take over the day-to-day running of an umbrella factory. The movie was described as "absurdity carried off with great style, technique, and narrative flair" by the London Guardian. Tickets ($40) include a reception after the movie with champagne, live music, and food, and are available at Filmfest DC's Web site.
Friday, April 8
Eric Mendelsohn's story of three everyday lives in suburban New York, 3 Backyards, opens at West End Cinema today. The movie, starring Edie Falco, Elias Koteas, and Rachel Resheff, was called "beautiful and forbidding" by the New York Times. Tickets ($11) are available at West End Cinema's Web site.
Saturday, April 9
April 8 through 14, the AFI Silver Theatre is hosting a special engagement of Jean-Luc Godard's 1980 film Every Man for Himself. The comedy about a TV director (Jacques Dutronc) whose life becomes intertwined with that of an inscrutable prostitute (Isabelle Huppert) won Nathalie Baye a supporting actress César for her role as Paul's ex-wife. Tickets ($11) are available at AFI Silver's Web site.
Sunday, April 10
One of Filmfest DC's Sunday screenings is Scientology: The Truth Behind the Lie, directed by documentary maker Jean-Charles Deniau. The film, in French with subtitles, juxtaposes the life of a 50-year-old painter and Scientologist with original footage of L. Ron Hubbard speaking publicly about the religion. Tickets ($11) are available at Filmfest DC's Web site; Deniau appears in person for the screenings at Landmark's E Street Cinema.
Monday, April 11
The Drummond Will, Alan Butterworth's 2010 comedy about a pair of brothers who stumble into a murder mystery at their father's funeral in rural England, screens at Landmark E Street tonight. The movie was described as "diverting, sometimes hilarious" by Variety. Producer Tobias Tobell appears in person. Tickets ($11) are available at Filmfest DC's Web site.
Subscribe to Washingtonian
Follow Washingtonian on Twitter
More>> After Hours Blog | Arts & Events | Happy Hour Finder | Calendar of Events