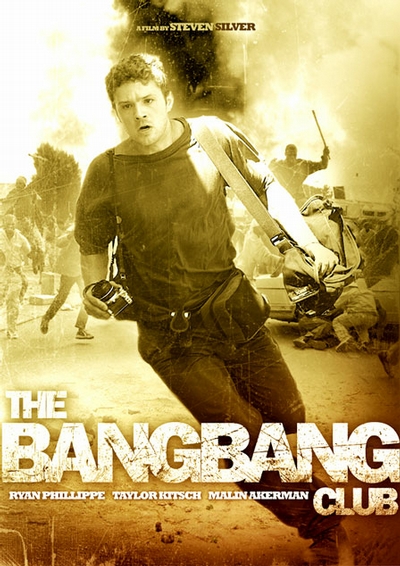 Tuesday, April 26
This week is North Korea Freedom Week at West End Cinema, with screenings exploring one of the world's most repressive—and bizarre—dictatorships. Tonight you can catch Patty Kim and Chris Sheridan's 2006 documentary, Abduction, about the 1977 kidnapping of Japanese teenager Megumi Yokota by North Korean agents. The movie, produced by Oscar-nominated filmmaker Jane Campion, won the Alfred I. duPont-Columbia University award for excellence in journalism in 2009. Tickets ($11) are available at West End Cinema's Web site.
Wednesday, April 27
Reel Israel DC presents Five Hours From Paris at the Avalon Theatre tonight. The 2009 comedy by director Leonid Prudovsky tells the story of a kind-hearted taxi driver (Dror Keren) who longs to visit Paris but is hampered by his fear of flying. Keren was nominated for an Israeli Academy Award for his performance. Tickets ($11) are available at the Avalon's Web site.
Thursday, April 28
Tonight marks the last chance to catch Henry's Crime at Landmark E Street. The rom-com stars Keanu Reeves as Henry, a good guy unwittingly roped into a bank heist who goes to jail and then decides to complete the crime he was sentenced for, all while starring in a Chekhov play opposite actress Julie (Vera Farmiga). The film also stars James Caan as Henry's cellmate and accomplice. Tickets ($10) are available at Landmark's Web site.
Friday, April 29
Two indie films open at West End Cinema tonight. The Bang Bang Club, written and directed by Steven Silva, adapts the real-life story of four photographers based in South Africa during the end of the apartheid era and stars Ryan Phillippe, Kevin Carter, Ken Oosterbroek, and Neels Van Jaarsveld. That's What I Am, directed by Mike Pavone, features a shy 12-year-old who suffers when his thoughtful English teacher (Ed Harris) pairs him with a social outcast on a class project (WWE wrestler Randy Orton plays the father of a school bully). Tickets for both ($11) are available at West End Cinema's Web site.
Saturday, April 30
Morgan Spurlock (Super Size Me, Where in the World Is Osama Bin Laden?) returns to the big screen with his latest documentary, The Greatest Movie Ever Sold, in which he attempts to fund a film about consumerism entirely through product placement. The film, sponsored (naturally) by Pom Wonderful, is at Landmark E Street; tickets ($10) are available at Landmark's Web site.
Sunday, May 1
Director Robin Hessman appears in person for the National Gallery of Art's screening of her new film, My Perestroika. The documentary interviews a group of Russian classmates who became adults as the USSR fell apart. East Building Auditorium, free. For more information visit the National Gallery's Web site.
Monday, May 2
Director Todd Haynes (Far From Heaven, I'm Not There) is the subject of a retrospective at the AFI Silver Theatre this month. Tonight, catch his 1995 drama, Safe, which was voted best film of the 1990s by the Village Voice. Julianne Moore stars as a California housewife who develops mysterious allergies to virtually everything around her. Tickets ($11) are available at AFI Silver's Web site.
Subscribe to Washingtonian
Follow Washingtonian on Twitter
More>> After Hours Blog | Arts & Events | Happy Hour Finder | Calendar of Events