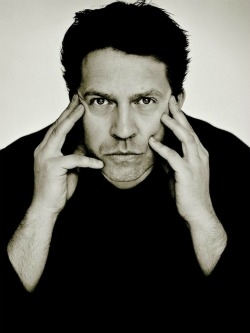 Washington Performing Arts Society brings a high-caliber roster of the world's leading musicians to perform at the Kennedy Center, Strathmore, and the Sixth and I Historic Synagogue, among other venues. If they tend to return again and again to the same artists, year after year, it's largely because they know their audience.
High-profile artists demand big fees, and even though WPAS's concerts are underwritten by many generous donors, the price of its tickets can be steep. At least some of WPAS's 2011-2012 concerts, announced last month, will likely be among the year's biggest events in classical music, but on which ones should you spend your ticket budget? Among the big names back (yet again) on the WPAS roster, Joshua Bell (January 23) is the first we advise you to put on your calendar. The American violinist became even more famous in these parts after he took part in a stunt staged by the Washington Post in the L'Enfant Plaza Metro station, and the only criticism that comes to mind about his performances is that they are sometimes too beautiful. Mezzo-soprano Susan Graham (February 4) is known for the beauty of her voice and the intelligence of her choice of songs. Pianist Leif Ove Andsnes (February 12) returns to a more traditional program after his last, somewhat unusual recital here. Violinist Vadim Repin (March 16) has all the technical facility of Joshua Bell and a lot more grit and power, plus a killer recital program. If Murray Perahia actually plays his recital (March 18)—he has struggled with hand injuries through the years—he will play impeccably.Sadly for your ticket budget, all of the orchestras on the schedule are going to be worth hearing. Conductor Iván Fischer, a former conductor of the National Symphony Orchestra, is generally at his best with the Budapest Festival Orchestra (October 26), and a program of Bartók (including András Schiff on the second piano concerto) and Schubert's ninth symphony should make this something special. John Eliot Gardiner will lead the Orchestre Révolutionnaire et Romantique in period-instrument performances of Beethoven (November 19). The Vienna Philharmonic will finally return to Washington (February 29), with Lorin Maazel and a program that spotlights Sibelius's seventh symphony. The last three visits by the Philadelphia Orchestra have been spectacular, thanks in no small part to having Charles Dutoit at the podium: he returns with the orchestra next season and with violinist James Ehnes to boot (May 11), in the ensemble's last season before their new music director, Yannick Nézet-Séguin, takes over. If we had to leave one of the WPAS orchestras out, it would be the European Union Youth Orchestra (April 15), not because they will not play well but because their soloist for Bruch's first violin concerto, Pinchas Zukerman, leaves me cold.
The performers you may not have heard of but don't want to miss include pianists Till Fellner (October 1), fresh off a triumphant cycle of all of Beethoven's piano sonatas, and Jeremy Denk (May 19), a little unpredictable and always smart. Also getting a gold star are violinists Julia Fischer (February 18), whose performances always impress by their musicality and polish, and Stefan Jackiw (May 5), who has been widely acclaimed for his performances in Washington. The wild cards in the season are pianist Marouan Benabdallah, who made his American debut last month at Carnegie Hall; teenage whiz-kid pianist Benjamin Grosvenor (March 3), who has been receiving admiring notices since winning the keyboard prize at the BBC Young Musician competition in 2004 (when he should have beaten violinist Nicola Benedetti for the overall prize); and violinist Mikhail Simonyan (March 31).
You can look at the other performers on the WPAS schedule at their Web site.Subscribe to Washingtonian
Follow Washingtonian on Twitter
More>> After Hours Blog | Arts & Events | Happy Hour Finder | Calendar of Events