Swell Season is this year's opening movie at the AFI-Discovery Channel Silverdocs Documentary Festival. Image courtesy of Silverdocs
AFI-Discovery Channel Silverdocs Documentary Festival, which is in its ninth year can safely be called the country's biggest and brightest documentary film festival, is back next week, with seven days of screenings, events, and master classes from some of the world's best nonfiction filmmakers. With over 100 films on offer, it can be tricky to navigate the various "themes" of Silverdocs (music, food, and law and order feature prominently this year), not to mention the sheer number of films relegated to a single screening. Below, you'll find our top picks out of the entire festival slate. For a comprehensive look at this year's festival (including shorts and other events), head to silverdocs.com.
The Swell Season
Opening night is always a big draw at Silverdocs—last year's festival featured Freakonomics in the spot, while 2009's More Than a Game profiled none other than LeBron James. This year's opening movie is The Swell Season, a highly anticipated look at the lives of folk musicians Glen Hansard and Markéta Irglová, who were catapulted to fame after the success of their 2007 indie film Once. Shot in black-and-white, The Swell Season follows the pair as they navigate unexpected celebrity, touring, and a romantic relationship complicated by success. Tickets to the opening night event on June 20 can be hard to come by, but the film screens again at 6:30 PM on Sunday, June 26.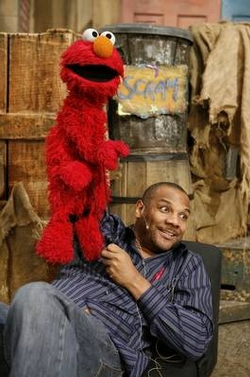 Bob and the Monster
Bob Forrest is probably better known these days for his stints on Celebrity Rehab with Dr. Drew than for his time as frontman for LA punk-rock band Thelonious Monster. Director Keirda Bahruth tells the story of Forrest's rise, fall, and rise again-metamorphosis from a rock star to an addiction counselor in Bob and the Monster. Multiple hard-living rockers pop up in cameo appearances, from Anthony Kiedis to Courtney Love. Screens Tuesday, June 21, at 1:15 PM, and Saturday, June 25, at 6:15 PM.
Being Elmo
Here's something you never knew about Elmo: He's secretly a 50-year-old African-American man from Baltimore. Puppeteer Kevin Clash, the man behind America's favorite fuzzy red monster, gets his own close-up in Being Elmo: A Puppeteer's Journey, from director Constance Marks. Marks, Clash, and, yes, Elmo, will appear at the June 21 screening (6:15 PM); also 10 AM on June 25.
Beats, Rhymes, & Life
Actor/comedian Michael Rapaport makes his directorial debut with Beats, Rhymes, & Life: Travels with a Tribe Named Quest, a look at the massively influential '90s hip-hop group. The film got a standing ovation when it debuted at Sundance; NPR's Frannie Kelley moderates a Q&A with Rapaport and Tribe rapper Phife Dawg after an 8:45 PM screening on Tuesday, June 21.
Page One
Filmmaker Andrew Rossi gets embedded at the Gray Lady in Page One: Inside the New York Times, an in-depth, year-long look at the bastion of American journalism. If Grace Coddington was the dark-horse hero of 2009 Silverdocs offering The September Issue, media critic David Carr is the standout character here ( Variety wrote that Carr's "frog-throated charisma threatens to hijack the film altogether.") The film screens at 5 PM on Wednesday, June 22.
The Green Wave
Writer-director Ali Samadi Ahadi took an interesting approach to his 2010 documentary, The Green Wave: The Iranian native was banned from reporting in his homeland during the 2009 election protests there, so he made this film entirely through animated reenactments and archived tweets and blog posts. Screens Wednesday, June 22 at 5:30 PM.
The Interrupters
Director Steve James (Hoop Dreams, Stevie) and writer Alex Kotlowitz (There Are No Children Here) teamed up to make The Interrupters, a film that's been gathering traction, acclaim, and awards on the festival circuit of late. Three former gang members-turned-"violence interrupters" work to stop the spread of violence on the streets of Chicago, using their own history to try and educate others. Wednesday, June 22, at 7:30 PM.
Cafeteria Man
If Michelle Rhee and Jamie Oliver were fused into one person, they probably wouldn't look anything like Tony Geraci, but they'd certainly admire his platform. Geraci is the hero of Cafeteria Man, directed by Emmy-winning cinematographer Richard Chisholm, which chronicles Geraci's attempts to improve the food served in Baltimore public schools. Catch the film at 12:30 PM on Thursday, June 23, or 2:30 PM on Friday, June 24.
The Loving Story
Virginia couple Mildred and Richard Loving made history when they married in 1958, against the laws of the state, which at the time forbade interracial unions. In The Loving Story, director Nancy Buirski looks back at the couple's mission to avoid jail and make their marriage legal. Screening at 2:45 PM on Thursday, June 23, and 7:30 PM on Friday, June 24.
Better This World
Filmmakers Kelly Duane de la Vega and Katie Galloway take on the war on terror in Better This World, tells the story of David McKay and Bradley Crowder, a.k.a. the "Texas Two," and their unlikely anointment as domestic terrorists at the 2008 Republican convention. Screens Thursday, June 23, at 5 PM and Friday, June 24, at 6 PM.
Incendiary: The Willingham Case
In an era when Texas Governor Rick Perry is increasingly being touted as a credible presidential candidate, Incendiary: The Willingham Case brings to life one of his more controversial moments—the 2004 execution of a Texas man for arson, and the scientific evidence that disputed his guilt. Directed by Austin-based filmmakers Steve Mims and Joe Bailey, Jr., the film was named as a standout selection by the Austin-American Statesman at South by Southwest this year. See it at 1:15 PM on Friday, June 24, or 8:30 PM on Saturday, June 25.
Catching Hell
Über-documentarian Alex Gibney (Enron: The Smartest Guys in the Room, Client 9: The Rise and Fall of Eliot Spitzer) turns from politics to sports in his newest film, Catching Hell. The film looks back at what happened to Steve Bartman, the man who became Chicago's least favorite person when he deflected a foul ball in game six of the 2003 Cubs/Marlins World Series. The film screens at 4:30 PM on Friday, June 24, and 9:15 AM on Sunday, June 26.
Hot Coffee
Ahead of its television premiere on HBO, Hot Coffee screens Friday, June 24 at 7:15 PM. Director Susan Saladoff takes one of the most notorious lawsuits in legal history—in which a New Mexico woman sued McDonald's after burning herself on a cup of coffee—and uses it to explore big business' attempts to restrict access to the civil court system. Additional screening at 12:30 PM on Saturday, June 25.
El Bulli: Cooking in Progress
As Slate made plain in hilarious detail, the enthusiasm of food writers for Spanish restaurant El Bulli is equalled only by their ability to wax lyrical about it. The restaurant may have closed, but Gereon Wetzel captures Ferran Adria at work in his fil
m El Bulli: Cooking in Progress, It was the first film from SXSW to get picked up this year, which presumably speaks to our endless enthusiasm for food porn. Screens Saturday, June 25, at 12:30 PM.
The Redemption of General Butt Naked
DC filmmakers Eric Strauss and Daniele Anastasion initially thought the legend of a Liberian warlord-turned-evangelical-preacher known for naked massacres was probably too good to be true. But when the pair, who met while working at National Geographic, investigated further, they found a complicated and nuanced story of cruelty, faith, and forgiveness. The Redemption of General Butt Naked screens Tuesday, June 21, at 8:15 PM, and Saturday, June 25, at 1:45 PM.
Resurrect Dead: The Mystery of the Toynbee Tiles
No documentary festival would be complete without at least one decent mystery. Resurrect Dead: The Mystery of the Toynbee Tiles explores the secrets behind the linoleum plaques found in various cities across the US (including DC), which bear the inscription "TOYNBEE IDEA/ In Kubrick's 2001/ RESURRECT DEAD/ ON PLANET JUPITER." Four filmmakers from Philadelphia started researching the tiles in 2005 to find out whether they were the work of a lone artist or something bigger. The film screens at 5:15 PM on Friday, June 24, and 10:45 PM on Saturday, June 25.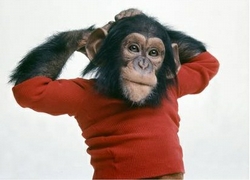 Project Nim
Academy Award-winning director James Marsh (Man on Wire) presented his newest film, Project Nim, at Sundance earlier in the year. The story follows Nim, a baby chimpanzee which was raised in the 1970s by a variety of adults who treated him as a human, teaching him sign language and simple tasks with varying degrees of success. Screenings are at 8 PM on Saturday, June 25, and 11:30 AM on Sunday, June 26.
Revenge of the Electric Car
Filmmaker Chris Paine follows his 2006 documentary, Who Killed the Electric Car?, with a star-studded sequel. Revenge of the Electric Car follows four different auto manufacturers in their attempts to revive the concept of gas-free automobiles, complicated variously by bad luck, consumer interest, and the 2008 financial crisis that nearly destroyed GM. Funniest moment? When then-California Governor Arnold Schwarzenegger points at a Tesla and says, "That would be perfect for Maria." In hindsight, a silent vehicle probably isn't the best choice for a bitter ex-spouse. Catch it at 7:30 PM on Saturday, June 25, and 4:15 PM on Sunday, June 26.
Age of Champions
Washington's own Tatum brothers may not have the endorsements or star power of Michael Phelps or Ian Thorpe, but they're stars in their own field, regardless. The two swimmers, now aged 90 and 92, won a haul of medals at the 2009 Senior Games, and are featured in Christopher Rufo's new documentary, Age of Champions, which also profiles a 100-year-old tennis player and two basketball-obsessed grandmas. See it at 5:15 PM on Saturday, June 25, or 2:15 PM on Sunday, June 26.
Subscribe to Washingtonian
Follow Washingtonian on Twitter
More>> After Hours Blog | Arts & Events | Happy Hour Finder | Calendar of Events