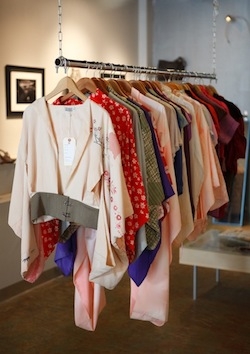 Wednesday, June 29
FASHION: Sustainable clothing store Carbon is hosting a jewelry trunk show tonight. From 6 to 8 PM, fashionistas can meet Sylvia Gottwald, a designer known for using sustainable materials, like pearls from eco-friendly farms in the South Pacific A percentage of proceeds will benefit local environmental initiatives. Being green never looked so good. Free.
WASHINGTONIAN HAPPY HOUR: Your favorite magazine— The Washingtonian, of course!—is hosting a free happy hour at Redwood to gear up for the LivingSocial Best of Washington party on July 13. Enjoy complimentary food and drinks. Be sure to pick up discounted tickets for the "Best Of" blowout. 6 to 8:30 PM.
CLASSICAL: If you're itching for a preview of this year's National Symphony Orchestra, here's your chance. Join the NSO's new assistant conductor, Ankush Kumar Bahl, at the Kennedy Center as he leads the orchestra through a selection of compositions from the upcoming season. And be sure to check out our picks for the most intriguing performances in the coming year. Tickets are free, but they're first come first serve today. Call 202-467-4600 for more information. 8 PM at the Kennedy Center.DJ: You'll find 13 Washington DJs at U Street Music Hall's Local DJ Showcase. LadyFace, Cold Case, DJ XO, and Trevor Martin are just a few of the ones slotted to spin. Attendees can snack on free mini sloppy chos while supplies last. Tickets are ($5) for 18 to 20 year olds. Free for everyone 21 and older. 9 PM.
SIGNING: Calling all history buffs! Award-winning author Amanda Foreman is stopping by Politics and Prose to sign her new book, A World on Fire: Britain's Crucial Role in the American Civil War. Did you know British citizens helped both the North and South, serving as soldiers, nurses, and even spies? Foreman's first book, The Dutchess, inspired the film of the same name starring Keira Knightley. Free, 7 PM.
Subscribe to Washingtonian
Follow Washingtonian on Twitter
More>> After Hours Blog | Arts & Events | Happy Hour Finder | Calendar of Events