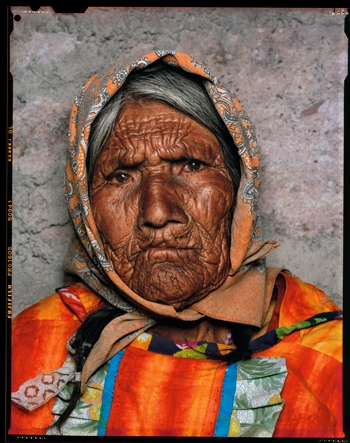 Innovation is a buzz word at the moment, with everyone from President Obama to the Wall Street Journal using it as a rallying cry for scientific development. But where, exactly, does that leave art? A new exhibition at the Smithsonian American Art Museum offers some insight by capturing a period when national pride was at the forefront of scientific and artistic innovation. "The American Hall of Wonders," on display from July 15 through January 8, juxtaposes art by John James Audubon, Winslow Homer, Charles Wilson Peale, and more with prints, illustrations, patent models, and diagrams detailing the American technological developments of the 19th century.
"Art was kind of the unwelcome stepchild at the table [then]," says curator Claire Perry. "Citizens were excited about the practical benefits of things, but they weren't really clear what the role of art-making was. In fact, artists were the visionaries who kept their fingers on the pulse of the national spirit." The exhibition is free; for more information, visit the American Art Museum's Web site.The National Museum of Women in the Arts has three new exhibitions open this month. "The Guerilla Girls Talk Back" includes 70 works about the 1980s feminist movement Guerilla Girls, including posters, tabloids, and postcards. "Susan Swartz: Seasons of the Soul" features more than a dozen paintings by Swartz, an environmental artist whose landscapes play on spirituality and rebirth. And "Pressing Ideas: Fifty Years of Women's Lithographs from Tamarind" brings work by 42 artists from the famed Tamarind Institute in Albuquerque. All three shows run through October 2; admission is $10. For more details, visit the museum's Web site.
China's Qing dynasty takes the spotlight at the Sackler Gallery in "Family Matters: Portraits From the Qing Court," through January 16. Three generations of the imperial family are depicted in 16 paintings, all made in the 18th century. China's last ruling family before the Xinhai revolution of 1911, the Qing dynasty produced some of the finest examples of Chinese art. For more information, visit the Sackler Gallery's Web site.
Hiram Bingham's 1911 archaeological trip to Machu Picchu was documented in hundreds of photos, some of which are on display at the National Geographic Museum. "Machu Picchu: A Lost City Uncovered" reveals one of the first documented trips to the Inca site. Through September 11. For details, visit the National Geographic Museum's Web site.
National Geographic also partners with the Mexican Embassy this month in an exhibition at the Mexican Cultural Center in Adams Morgan. "Through the Lens of National Geographic: Mexico" compiles a century of photographs of the Latin American country from National Geographic's archives in a fascinating look at the evolution of a culture. The exhibition is free; for more details see the Cultural Institute's Web site.
Subscribe to Washingtonian
Follow Washingtonian on Twitter
More>> After Hours Blog | Arts & Events | Happy Hour Finder | Calendar of Events