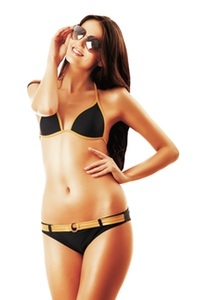 Sisters3
2729 Wilson Blvd., Arlington; 703-525-3333
The tiny Clarendon shop Sisters3 is owned by, you guessed it, three sisters. It offers only one service—waxing—and sells intimate apparel, from lingerie to Spanx to pajama separates. We've been devotees of owner Arlie Morgan for years: Her friendly manner and calm hands makes even a Brazilian wax—called the Sphinx ($65)—the least painful of any we've had. The shop uses soft, honey-based wax and strips to remove hair. Not the Brazilian type? There's a waxing menu, including the basic Country Club Classic ($25). Want to go all out? Sisters3 even vajazzles, which involves crystals. Men are welcome; "manscaping" starts at $10 for a brow grooming.
This article appears in the July 2011 issue of The Washingtonian.
Subscribe to Washingtonian
Follow Washingtonian on Twitter