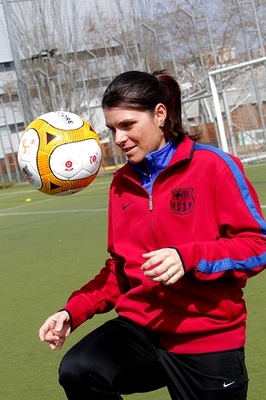 Friday, July 29

YOGA: Mint gym (1724 California St., NW), will host a "rump-shakin' " Friday Night Yoga Party. Focusing on poses to tone your derriere, the class will move to "booty-themed songs." The class is for all yoga levels and runs from 7:30 to 9:15 PM. Click here to register. It's $10 for Mint members and $20 for guests.
Saturday, July 30
DANCE: Get your groove on in honor of the second annual National Dance Day at Sylvan Theater on the Mall (15th St. and Independence Ave., NW) from 3 to 6 PM. The day is supported by DC Delegate Eleanor Holmes Norton and will feature Nigel Lythgoe of So You Think You Can Dance. Local and regional dance groups will be on hand to perform and teach classes. And it wouldn't be National Dance Day without a flash mob, so come prepared to learn three different types of choreography so you can do your part. Visit the delegate's Facebook page for more information.
FESTIVAL: The Total Body Health Festival will take over F Street next to the Verizon Center from noon to 6 PM on Saturday. The free event is hosted by Total Health Villa and will feature acrobatic acts, dance groups, cooking demos, and health product and services exhibitions. There will also be free health screenings and consultations, raffles, and food. Click here for more information.
YOGA: Join Lululemon Tysons Corner for a 90-minute vinyasa session at Beloved Yoga (11872 Sunrise Valley Dr., #101, Reston). The class starts at 4 PM and is complimentary, but bring your own mat and water. Click here for more information.
BOOTCAMP/YOGA: Get a mix of heaven and hell with a trainer and yoga instructor from Lululemon. The trainer will lead you through an intense, boot-camp workout. Then, cool down with a relaxing yoga session. The class starts at 10 AM. Sign up in advance by visiting Lululemon in Logan Circle (1461 P St., NW) or call 202-518-4075. For more information, visit Lululemon's website.
Sunday, July 31
SOCCER: In keeping up with the recent women's World Cup fanaticism, soccer stars Mia Hamm and Nomar Garciaparra will lead the fourth annual Celebrity Soccer Challenge at Kastles Stadium at the Wharf. Tickets are $23 and proceeds will go to the Mia Hamm Foundation, which raises funds and awareness for families needing marrow or blood transplants and supports young women in sports. Click here for more information.
YOGA: Radiance Yoga Studio (110 King St., Alexandria, 703-807-0539) offers a free yoga class every Sunday from 8:45 to 9:45 AM. All levels are welcome, but it's recommended for those who have previous flow yoga experience. For more information, visit Lululemon's Web site.
There is another free yoga class at Yoga Fusion Studio (4609 Willow Lane, Chevy Chase, 301-656-8937) from 11:30 AM to 12:30 PM. Bring your own mat or borrow one from the studio.Subscribe to Washingtonian
Follow Well+Being on Twitter
More >> Health | Top Doctors | Well+Being Blog