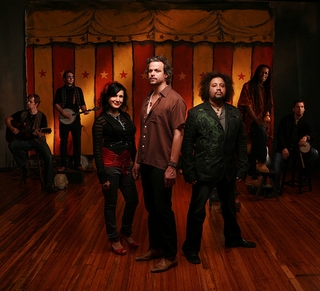 Monday, August 1
FILM: It's gonna be another scorcher this week, so dial down the heat with the bone-chilling flick The Sixth Sense. The Academy Award-nominated film is the origin of the "I see dead people" catchphrase and stars Bruce Willis, Toni Collette, and Haley Joel Osment. Goosebumps guaranteed. This screening is part of the Crystal Screen: By The Numbers Outdoor Movie Festival. Free; Sundown.
Tuesday, August 2
DRINKS: Join Dress for Success for its Summer Rooftop Soirée at the Beacon Bar & Grill. Sip on complimentary wine and beer while groovin' to tunes spun by DJ Oz. Proceeds will benefit the nonprofit, which provides professional attire to disadvantaged women entering the workforce. Tickets ($50) can be purchased at the event Web site or at the door for $60. 6 to 9 PM.
Wednesday, August 3
KID-FRIENDLY: Take a ride with a favorite childhood amphibian in Imagination Stage's production of The Wind in the Willows. Based on Kenneth Grahame's classic tale of the same name, the musical follows Mr. Toad's wild run-in with police chases, prison breaks, and bandits. Tickets ($10 to $22) can be purchased at the event Web site. Performances at 10:30 AM and 1:30 PM.

Thursday, August 4
MUSIC: Few bands evoke the carefree feeling of summer quite like Rusted Root, and lucky for us, they're dropping by the 9:30 Club tonight. The Pittsburgh-based group is known for fusing jam-heavy rock with African influences. You can sample some of their tracks here. Tickets ($25) can be purchased at the event Web site. Doors open at 7 PM.
Subscribe to Washingtonian
Follow Washingtonian on Twitter
More>> After Hours Blog | Arts & Events | Happy Hour Finder | Calendar of Events