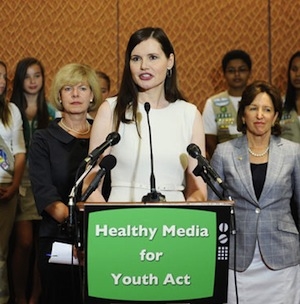 Wednesday, September 14
FILM: The DC chapter of Women in Film and Video is hosting a special screening of Thelma and Louise with Geena Davis. Stop by the Women's National Democratic Club for light hors d'oeuvres, the film, and a Q&A session with Davis. Proceeds will benefit the Geena Davis Institute on Gender, an organization dedicated to reducing female stereotypes in the media. Tickets ($65) can be reserved by calling 202-429-9438; 6:30 to 9:30 PM.
MUSIC: Folk band David Wax Museum are dropping by the 9:30 Club tonight. Hailed by the New Yorker as a group who "kicks up a cloud of excitement with its high-energy border-crossing sensibility," the duo manages to fuse traditional Mexican folk with American roots. Openers will be Pearl and the Beard and Second String Band. Listen to some of DWM's tracks here. Tickets ($20) can be purchased through TicketFly. Doors open at 7:30 PM.
FAIR: Take the whole family to this year's Anne Arundel County Fair. Today's events include pig racing, a poultry princess contest, a rabbit show, quilting demonstration, and more. And of course, there will be carnival rides, games, and funnel cakes galore. Tickets ($4 children ages 8 through 15, $6 ages 16 and older) can be purchased at the fair grounds. The fair runs through Sunday, September 18.
ART: Don't miss the opening reception for "Contemporary Chilean Art at AMA," a new exhibition themed around the interconnectivity of politics and contemporary art in Chile. The two-part show features "Traveling Light," a series of works by five Chilean artists, and "Common Place," which explores class structures and hierarchies in Latin American society. Free; 6.30PM.
Subscribe to Washingtonian
Follow Washingtonian on Twitter

Follow the After Hours Blog on Twitter

More>> After Hours Blog | Arts & Events | Happy Hour Finder | Calendar of Events