Here's a strategy for fine-tuning your first novel: Get a job at the DC bookstore Politics and Prose and float the manuscript to your coworkers, prodigious readers all. Chicago transplant Jennifer Close did just that, and Girls in White Dresses—a lit-lite tale about a trio of female Manhattanites drinking and dating their way through their twenties—is the result.
Isabella is listless in work and love. Lauren, gauche and irreverent, keeps falling for bad boys. Mary is a lawyer turned mother of two. All three are of a generation that grew up thinking they were entitled to romantic and financial happiness but whose life experiences are proving otherwise.
"In college," Close writes of Isabella, "twenty-nine had seemed impossibly old. By now, she'd thought, she'd be married and have kids. But as each year went by, she didn't feel much different than she had before. Time kept going by and she was just here, the same."
Close handles heartbreak, the recession, and career disappointment with candor and wit. Rarely has post-college life been so savvily unsentimentalized.
This article appears in the October 2011 issue of The Washingtonian.
Subscribe to Washingtonian
Follow Washingtonian on Twitter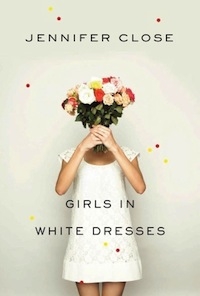 Author:
Jennifer Close
Publisher:
Knopf
Price:
$24.95