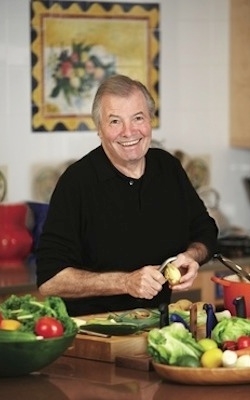 Halloween Week
October 31 through November 6
If Halloween weekend didn't wear you out, there are plenty of events left for the actual day. We have a full lineup of restaurant specials (think creepy cupcakes and cocktails), not to mention a guide to all the parties, haunted houses, and other area activities.
Fall Wine Dinner at J&G Steakhouse Wine Bar
Tuesday, November 1 and Wednesday, November 2 at 7 PM
It's not always about the view from the top of the W Hotel: for two nights there's a special four-course dinner in the lower level wine bar beneath the main dining room. Chef Philippe Reininger creates vino-friendly dishes to pair with each pour from the sommelier. There will be rice cracker-crusted tuna with citrus chili sauce to eat alongside Washington State Northstar Merlot, and grilled lamb chops and mushroom bolognese sauce paired with Joseph Phelps Le Mistral Syrah from Monterey, California. Reservations are $155 per person (including tax and gratuity). Visit the Web site to purchase tickets, or call Jackie Ludden at 202-297-9054.
The Metropolitan Cooking & Entertaining Show at the Washington Convention Center
Saturday, November 5th, 10 to 7; Sunday, November 6th, 10 to AM 5 PM
Culinary stars Paula Deen, Giada De Laurentiis, Guy Fieri, and Jacques Pépin headline this two-day foodie festival packed with cooking demos, book signings, cocktail tastings, food samplings, and more. There are still tickets left for celebrity events, which include lunch and a photo op with Paula Deen, a meet and greet with Giada, and a demo with Jacques Pépin and his daughter, Claudine. If stargazing isn't your bag, head to workshops in the Beer, Wine & Spirits Pavilion, drop by the National Beef Cook-Off, or get a cookbook signed by local authors such as Joe Yonan, Najmieh Batmanglij, and Michel Richard.
Holiday Entertaining Class at Westend Bistro
Saturday, November 5th, noon to 2 PM
Remember that old AMC show Mad Men? The series may still be in the midst of the world's longest hiatus, but you can get in the 1960s spirit with a holiday entertaining class inspired by the period drama. Chef de cuisine Joe Palma and manager Amy Troutmiller walk guests through holiday drinks and hors d'oeuvres like ham crisps, pimento cheese fondue, punches, and other crowd-pleasing cocktails (recipes are included to take home). There are also tips on appropriately swank dress, lighting, and decor. The class is $75 per person, all inclusive. Call 202-974-4900 for reservations.
The Vices that Made Virginia at Woodlawn
Saturday, November 5th from 4 to 8 PM
Celebrate the Old Dominion with an outdoor feast on a historic property, featuring dishes from local farms, hand-rolled cigars, live bluegrass music, and plenty of boozy indulgences. Chefs like Kyle Bailey (Birch & Barley), Betrand Chemel (2941), and Rob Weland (Cork Market and Wine Bar) cook up dishes such as braised lamb, a whole roasted hog, oysters, seasonal pies, and corn spoon bread using ingredients from Virginian farms and purveyors. Local beer, wine, and spirits from Port City, Boxwood Winery, Smooth Ambler, and more are on hand to wash it all down. All proceeds from the ticket sales ($125) benefit the Arcadia Center for Sustainable Food & Agriculture and Woodlawn.