None of the giants being inducted into the Washington Business Hall of Fame would have been a shoo-in for "most likely to succeed" in high school. Robert Stevens went to Slippery Rock University, the only college that accepted him based on his grades. Joseph E. Robert Jr. was kicked out of Mount St. Mary's and never graduated—though the school later awarded him an honorary doctorate. When Gloria Bohan was teaching remedial reading and English in one of New York City's worst neighborhoods, nobody would have pegged her as a future travel tycoon. This year's laureates prove it's not where you start, it's where you finish.
Twenty-three years ago, The Washingtonian, the Greater Washington Board of Trade, and Junior Achievement of Greater Washington created the Washington Business Hall of Fame. The Hall of Fame dinner and awards ceremony benefits Junior Achievement and its programs that teach financial literacy and entrepreneurship to area students. In 2011, JA sent more than 3,000 volunteers into schools to help 47,000-plus students. At Junior Achievement Finance Park, more than 14,000 Washington-area middle-schoolers are getting hands-on lessons in money management. For information about the November 29 Hall of Fame dinner at the Marriott Wardman Park, contact Junior Achievement at 202-777-4473.
—–
Gloria Bohan
Cruising to the top of the travel industry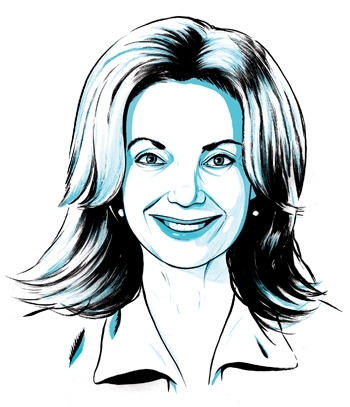 Schoolteacher Gloria Bohan was on her honeymoon cruise in 1971 when she noticed that others onboard were getting special treatment. They were travel agents, she discovered.
Bohan had moved from New York to Washington because her new husband was planning to go into real estate in Fredericksburg. Back on dry land, the honeymooners learned that a small travel agency in Woodbridge was for sale. Bohan decided to buy it. Forty years later, Omega World Travel has more than 100 offices and more than $1 billion in annual revenue.
Omega is the largest travel agency founded, operated, and majority-owned by a woman as well as one of the top 500 women-owned businesses in the United States.
The travel industry was very different when Bohan started. Profits came mainly from commissions paid by airlines. When airlines stopped paying commissions, Bohan realized she had to change. She diversified into business and government as well as leisure travel. She embraced the Internet early and set up on-site travel offices in corporations and government agencies. She supplied 24-hour customer service. Omega now offers technology consulting for other travel companies and even started a venture for space tourism.
Bohan was inspired by her love of cruising to create her own search-and-booking engine for cruise travel. "I realized that the Internet was impersonal, so I put my agents' pictures on the site," she says. "We immediately had 260 e-mails from people waiting to take a cruise. We got back to each and every one of them."
Bohan's husband and partner, Daniel, died last year after an illness that included a traumatic brain injury. She has established the Gloria and Daniel Bohan Foundation, which focuses on brain research. Bohan herself is still focused on travel, the enterprise she created, and the people at Omega whose careers she made possible.
Her advice to young entrepreneurs: "Tap into what excites you. If you can find that passion and nurture it—turn your feelings into something tangible and creative—you'll do good things for yourself and others."
Alan Meltzer
Selling Security and Community Spirit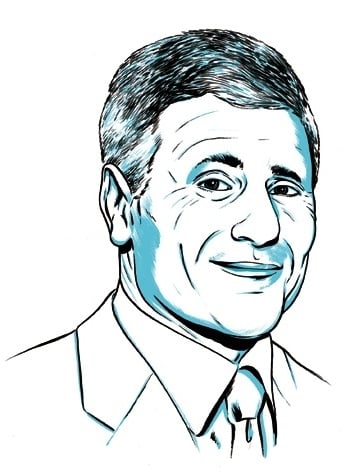 Alan Meltzer's rise in the insurance industry began when a pretty girl named Amy walked into a bar.
The bar was Mr. Henry's, in DC's Tenley Circle neighborhood, and Meltzer was its owner. He had come to Washington in 1969 to attend American University and spent his college years doing nothing but studying, working, and wrestling. He had scraped together $13,000, borrowed some money from his family, and taken out a loan to buy the bar with a couple of buddies.
The group went on to buy more bars. Meltzer bought out his partners and by the early '70s was sole owner when Amy walked into Mr. Henry's. He tried to pick her up, but she wanted no part of the bar scene or of Meltzer. "I attempted to make the best sale of my life," Meltzer says.
Amy worked for MassMutual Insurance Company, and Meltzer joined her there in 1978. Four years later, he started his own insurance and financial-services company. He has retained his relationship with MassMutual—and been named agent of the year 18 times. He has also retained his relationship with Amy: They married in 1978 and have four children.
Today the Meltzer Group has divisions offering life insurance, employee-benefits programs, financial management, and estate-planning services for clients that include Fortune 500 companies. But Meltzer is still selling. "I wake up every morning at 4:15, work out, then get to the office," he says. "You try to outwork everyone else."
Meltzer also beats the competition when it comes to philanthropy. He serves on local nonprofit boards, including that of the Juvenile Diabetes Research Foundation, and has made a major gift to Children's National Medical Center for construction of a diabetes wing. The Meltzer Family Foundation and the Meltzer Group contributed more than $1.07 million to some 200 local charities in 2009.
"My wife and I didn't come from much," Alan Meltzer says. "We owe it to the community to give back."
Next: Joseph E. Robert Jr.
Joseph E. Robert, Jr.
A financial empire built on long shots
Joe Robert knows a lot about undervalued assets—he used to be one.
Robert grew up in Silver Spring. He went to Mount St. Mary's College in Emmitsburg but was kicked out after a fight with a fellow student. He tried to talk his way into other colleges with no success. At 19, he was on a path to nowhere.
He started his real-estate career making cold calls to sell condominiums. He worked hard enough to buy his first condos in Beltsville at age 20. In 1981, he started his own company managing the non-performing-loan portfolios of large public institutions. JER Partners is now a private-equity real-estate investment company with assets of $28 billion in North America.
Robert has chaired Business Executives for National Security to help the Defense Department implement base closures and improve the government's ability to respond to natural disasters. He has also headed the US–UAE Business Council to capitalize on bilateral business opportunities between the United States and the United Arab Emirates.
Robert was a Golden Gloves boxer in his youth. That experience inspired him to create one of the area's most successful charity events, Fight Night, which benefits his charitable organization, Fight for Children. When Robert first proposed the event—at which men in tuxes would eat red meat, smoke cigars, tease ring girls, and watch boxers fight—politically correct Washington almost laughed him out of town. Since 1990, Fight Night and related activities have brought in more than $100 million and attracted another $350 million in federal funds for programs serving low-income kids.
Robert chaired the successful $300-million campaign for Children's National Medical Center—and made a personal contribution of $25 million for a surgical-care center. He also chaired the Washington Scholarship Fund and gives to many other community causes.
Joe Robert now is engaged in the fight of his life, having been diagnosed with brain cancer in 2009. He has stepped down as CEO of JER Partners but is still very involved in his charitable enterprises. As he recently said, "With the very last breath I take, I am going to be swinging at something. That's just in my DNA."
Robert J. Stevens
Defense-Industry Dynamo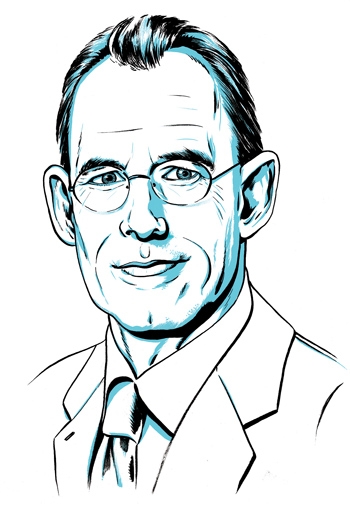 Robert Stevens, CEO of Lockheed Martin, disproves the conventional wisdom that you have to jump around to get ahead. Stevens went to work for Lockheed Martin when it acquired his employer Loral Corporation in 1996. He's been there ever since, rising through the ranks with assignments in finance, operations, manufacturing, and program management. Since 2004, he's had the top job.
"I'm the product of an opportunity-rich environment," he says.
Stevens grew up in the steel town of McKeesport, Pennsylvania, enlisted in the Marines, and returned to enroll in the only college that would take him, Slippery Rock University—where he was accepted on probation. He graduated summa cum laude and earned a master's in engineering and management from Polytechnic University of New York and an MBA from Columbia. His first job was at Fairchild Republic Aircraft. From there he moved to Loral.
Stevens heads a company with $46 billion in annual revenue and 132,000 employees working on electronics systems, information technology, missiles, battlefield intelligence systems, military aircraft, and space exploration.
A director of the Congressional Medal of Honor Foundation, he has received a number of military and industry awards, including the 2011 James Forrestal Industrial Leadership Award from the National Defense Industry Association.
Stevens is concerned about inspiring young people to study science and math. To spark their interest, Lockheed Martin hosts Engineer Day, bringing schoolkids in to do applied-science experiments on-site.
Since Stevens became CEO, Lockheed Martin has had to deal with Defense Department budget cuts that necessitated "right-sizing" the company. But he's optimistic about its mission.
Two employees recently were with their military "clients" at a forward operating base in Afghanistan when the base was attacked. As soon as the company received word that its people had been killed, volunteers stepped in to take their place. "People here resonate to the mission," Stevens says. "It's more than a paycheck—it's a purpose. I am a lucky person to be here."
Warren Thompson
An Appetite for Entrepreneurship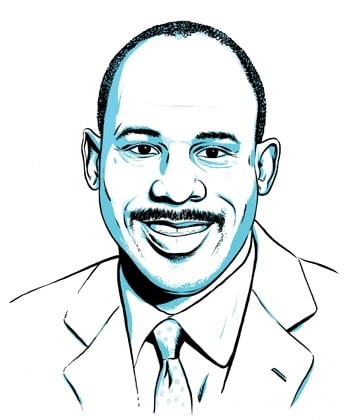 When Warren Thompson finished college in 1981 and applied to the Darden School of Business at the University of Virginia, he was told that business experience was required for MBA candidates.
Thompson pointed out that at age ten he had gone into partnership with his dad in the hog business. Both his parents were teachers, but the family needed extra income. By age 12, he had branched out into grass-cutting. At 15, he bought an old school bus, tore out the seats, and began ferrying fruits and vegetables between the Virginia mountains and his native Tidewater. The fact that he was too young to drive legally didn't stop Thompson. "I knew for every bushel I sold how much I would put in my pocket," he recalls.
Thompson made his case to the Darden admissions officers, and the Hampden-Sydney College graduate was admitted to the business school.
His early work experience motivated Thompson to be an entrepreneur. When he got a job in a hardware store, he was the first African-American salesman to work there—but the owner wouldn't let him touch the cash register. "I knew at that moment I would be my own boss," Thompson says.
An internship at Marriott could have led to a great career there. Instead, Thompson convinced his mentor, Dick Marriott, to help him buy the failing Big Boy restaurant chain. It was a shaky start—soon after the 33-year-old Thompson took over in 1992, a blizzard closed the 31 restaurants for a week. But he was soon turning things around by selling the restaurants and moving into the contract food business.
Today Thompson Hospitality is one of the nation's largest black-owned businesses, providing food services to businesses, school districts, colleges, and hospitals in 44 states and five countries plus operating such Washington-area restaurant chains as Austin Grill, Marvelous Market, American Tap Room, and the newly launched Be Right Burger.
Thompson has simple rules his company lives by: Do the right thing, do the best you can, and give your people a chance to grow with you. As Thompson Hospitality grows, its key employees get equity, so their nest eggs grow, too.
Next: Past Honorees From 1988 to 2010
Past Honorees 1998-2010
1998: Robert V. Fleming, David Lloyd Kreeger, J. Willard Marriott, Eugene Meyer, Flaxie M. Pinkett, Charles E. Smith
1999: George M. Ferris Sr., Theodore R. Hagans Jr., Sidney L. Hechinger, Thomas G. Pownall, Bernard Francis Saul
1990: Lloyd H. Elliott, Jesse H. Mitchell, Benjamin T. Rome, Edward Bennett Williams
1991: Robert C. Baker, Donald S. Bittinger, Willard M. Kiplinger, Jane E. Marilley
1992: Earle Palmer Brown, John A. Lankford, William G. McGowan, Thornton W. Owen
1993: Christian Heurich Sr., Foster Shannon, W. Reid Thompson, Julia M. Walsh, Earle C. Williams
1994: James G. Banks, Edwin T. Holland, David O. Maxwell, Allen H. Neuharth, Jean Head Sisco
1995: Katharine Graham, R. Robert Linowes, Walter F. McArdle, Joseph H. Riley, Walter E. Washington
1996: Morris Cafritz, Elizabeth Pfohl Campbell, Nehemiah and Israel Cohen, Edwin I. Colodny, George W. Johnson
1997: Norman R. Augustine, Daniel Bannister, Oliver T. Carr Jr., Stephen D. Harlan, Ivan Selin
1998: Sister M. Majella Berg, William Calomiris, Coleman Raphael, John D. Stewart, Carmen Turner
1999: Irving Goldstein, William Harps, Clifford Kendall, Catherine Filene Shouse, Robert H. Zalokar
2000: William C. Harris, James V. Kimsey, Louise Lynch, Abe Pollin, Irwin Zazulia
2001: Roger R. Blunt, John J. Curley, John T. Hazel Jr., Wilhelmina Holladay, Mario Morino
2002: Joe L. Allbritton, A. James Clark, J.W. Marriott, Esther Smith, Jack Valenti
2003: Robert Johnson, Austin Kiplinger, Theodore N. Lerner, Edward F. Mitchell, John Tydings
2004: Steve Case, John M. Derrick Jr., P. Wesley Foster Jr., Marie C. Johns, Robert P. Pincus
2005: Raul Fernandez, Fred Malek, Herb Miller, Morgan O'Brien, John T. Schwieters
2006: John E. Akridge III, Alexandra Armstrong, Jeong H. Kim, B. Francis Saul II, Kenneth R. Sparks
2007: Sidney O. Dewberry, Vernon Jordan, John P. McDaniel, David Reznick, David M. Rubenstein
2008: Richard Fairbank, Donald Graham, Mandell Ourisman, Milton Peterson, Linda Rabbitt
2009: David Bradley, Margery Kraus, Barbara Krumsiek, Ralph Shrader, Knox Singleton
2010: Gerald Halpin, John Laytham, Debra Lee, Ted Leonsis, J.P. "Jack" London
This article appears in the November 2011 issue of The Washingtonian.