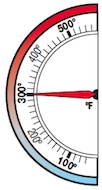 Mannequin Pis
18064 Georgia Ave.; 301-570-4800
With its intimate space and robust Belgian cuisine, Mannequin Pis has been an Olney mainstay for more than a decade. But on a recent visit, servers were overwhelmed and pacing slow. Carbonnade, the Flemish beer-spiked stew, didn't have much flavor, and the beefy chunks were tough. A seafood waterzooi was so-so. Next time we'll stick to mussels marinière (though even they were shy on jus) and a dreamy chocolate pot de crème.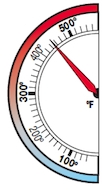 Vermilion
1120 King St., Alexandria; 703-684-9669
We've long had a soft spot for this Old Town charmer—the gas lamps, the warm service, Tony Chittum's soulful cooking. And now we're falling even harder for the place. We found comfort in a leek-and-potato soup with chili oil and smoked cod, swooned over a locally raised rib eye with salsa verde, and smiled at the slyness of a chowder turned into a solid—pearlescent cod dressed with bacon, potato, and celery leaves. Tiffany MacIsaac is among the best closers in the business. Her peanut-butter/chocolate tart with brûléed banana and crème fraîche cheesecake are perfect.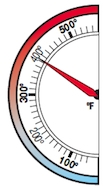 PS 7's
777 I St., NW; 202-742-8550
The lounge at this Penn Quarter restaurant has always excelled at casual food. The more expensive main dining room has been less reliable, sometimes serving too-clever dishes with clunky execution. Not lately, though. A salad of roasted figs was nicely balanced with vinegary frisée. A take on a steak-and-cheese was unlike anything you'd find in Philly—the rare Wagyu beef with curls of cheese-laden bread were better than many traditional versions. Lemony paella, featuring plump shrimp and clams, was another success. Only overcooked black-pepper gnocchi and bland cauliflower soup failed to live up to their potential.
This article appears in the December 2011 issue of The Washingtonian.