It's a truth well known among fitness professionals: If they're seeing you at the gym for the first time on January 1, they're not likely to see much more of you.
"Turning up in January suggests you're only there because you think you're supposed to be," says DC personal trainer Tom Brose. "You need deeper motivation than 'It's my New Year's resolution.' " Better inspiration might be: You wish your back would stop hurting, or you have people who depend on you.
Here's help for flexing your willpower.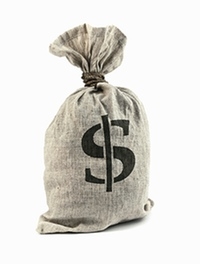 Make A Bet On It

StickK.com, founded by Yale economists, lets you put your money where your motivation is. You decide on a goal and can set up "stakes" and designate a referee (a relative or friend) to keep you honest. The stakes are an amount you choose. Suppose you want to exercise three times a week for ten weeks. You can stake $10 a session for a total of $300 and specify that it'll go to a friend, a charity, or an "anti-charity"–for example, a pro-tobacco group if you're against smoking.
If, according to your referee, you fail to meet the goal, you have to pay up. (The site doesn't get a cut but makes money from corporate contracts.)
Does it work? Those who sign up with no bet or referee have a 25-percent success rate. With a referee, success leaps to 60 percent. When money is involved, it's 70 percent. Users who select an anti-charity do the best: an 82-percent success rate.
And, says marketing director Sam Espinosa: "Users are more successful with more money at stake."
A Cheap Trainer

A British company, AudioFuel, offers playlists for different workouts (swimming, biking, running) of varying times and intensities. The original music is produced by Howie Saunders, who was behind the movie soundtracks for Charlie's Angels, Spider-Man, and The Matrix.
In between tracks are bits of coaching, priming you for sprint intervals, say, or encouraging you to "stay strong." Most of the music has no lyrics, so it isn't for everybody. You can try a free sample (some samples have coaching) at audiofuel.co.uk/free-running-music.
Another option for iPod users: The BeatBurn Elliptical Trainer and BeatBurn Treadmill/Outdoor Trainer apps ($3.99 apiece on iTunes) coach you through workouts. Choose two CDs' worth of music or use your own songs–the app adjusts the beats to match your pace.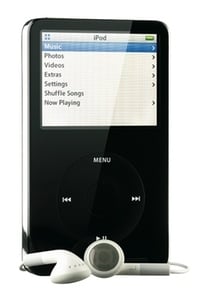 Rock A Workout

Music really does move you. Costas Karageorghis, coauthor of Inside Sport Psychology, has shown that music blocks feelings of fatigue during workouts.
There's a science to creating an effective playlist, he says. Choose songs with tempos between 120 and 140 beats a minute, which roughly corresponds to the average person's heart rate during a routine workout–and happens to be the pace of most dance music and many rock songs.
For more than a decade, Karageorghis has refined the Brunel Music Rating Inventory, which rates the motivational qualities of music. Songs that score high include: "Eye of the Tiger" by Survivor, "Don't Stop Me Now" by Queen, "Boom Boom Pow" by the Black Eyed Peas, "Moves Like Jagger" by Maroon 5 with Christina Aguilera, and "Don't Stop the Music" by Rihanna.
If you need more in-tempo music, there's an app for that. Tempo Magic Pro ($4.99 on iTunes) will raise or lower the beat of any song in your library by up to 24 percent.
This article appears in the December 2011 issue of The Washingtonian.