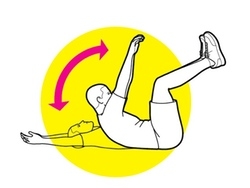 1. Flat Abs, Fast
A Journal of Strength and Conditioning Research study tested nine crunch positions and says this one tones abs the most: Lying face-up, lift your legs 90 degrees, knees bent, and extend your arms overhead as you curl up. Also very effective: a bicycle crunch, in which you lie on your back and alternate bringing together opposite elbow and knee. It has the bonus of trimming the waist and targeting love handles.
2. Meditate on This
For a quick dose of relaxation, try donothingfortwominutes.com. The site puts up pictures of soothing waves or a sunset, and if you touch your mouse or keyboard during the two-minute countdown, you're greeted with a "fail" message. Yes, you can start over.
3. Flush With Health
An instant–and cheap–way to get that I-just-ran-four-miles glow: Laugh. Laughing relaxes blood vessels, boosting blood flow to your skin for up to an hour. The healthy flush matches that produced by aerobic activity.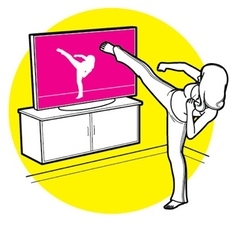 4. No More Excuses
Don't want to leave the house to exercise? The Gymbox (thegymbox.com) is a $10-a-month service that lets you stream more than 1,000 fitness classes to your TV or computer. New workouts are added weekly.
5. Reason to Smile
The next generation of home teeth-whitening systems looks like an iPod. The Glo Glo Brilliant Personal Teeth Whitening Device ($275 for 40 applications, at sephora.com) doesn't cause tooth sensitivity–until now, the Achilles' heel of whitening systems. The alcohol-free gel is designed to stay in place during the eight-minute sessions; less migration means that those with gum problems should be able to brighten their smile more comfortably.
6. Berry Good Skin
Açai berries, goji berries, and coffee berries top the charts in antioxidants. Among the good things found in the goji berry: 19 skin-repairing amino acids and 23 polysaccharides that reduce inflammation. The berries are popping up in skin-care products such as Sumbody Supernatural Body Wash with açai, Dr. Brandt Skincare detoxifying antioxidant water booster goji-maqui, and Priori CoffeeBerry Natureceuticals Tightening Serum.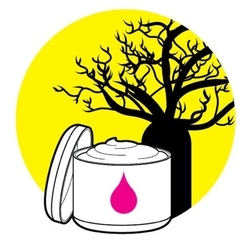 7. Striking Oil
A hot new moisturizing ingredient in hair and skin products: baobab oil, used for years in Africa. Free Your Mane has a range of haircare products with baobab. For skin, you'll find it in Korres's Quercetin & Oak Antiageing & Antiwrinkle Eye Cream and Clarins's Sun Wrinkle Control Eye Contour Care.
8. Perfect Makeup
What if we all had a friend who was a beauty editor–someone to tell us what's worth using? That's the premise behind Birchbox.com, which sends subscribers a monthly curated box of samples–from skin care and makeup to beauty tools–that the company has tried and retried. Subscriptions are $10 a month. The company recently launched a box for men.

9. Better Skin in One Step
Which beauty products are so good dermatologists use them? SkinLuma's Gloss Skin Retexturing Cream, released this year, is becoming a favorite. The cream has anti-aging retinol (which stimulates collagen), antioxidants, and TCA, a low-grade peeling agent. At $100, it isn't cheap. But, says DC dermatologist Elizabeth Tanzi, "you wash your face, you put it on, you're done. Nobody in DC has time for 15 steps." You don't need a prescription for the cream, but you do need to buy it from a dermatologist.
This article appears in the December 2011 issue of The Washingtonian.