1

Cool Haunt

During the week, there are few better places to grab a solo dinner than the bar at Café Saint-Ex (1847 14th St., NW; 202-265-7839), a warmly lit hideaway. A recent kitchen renovation means the menu is bigger–new dishes include Buffalo-style sweetbreads–but you'll still find the same terrific burger and beet salad as before. On weekends, the tone changes to dance party as twentysomethings descend on Gate 54, the downstairs bar.
2

Modern Classics

Fans of modern design were thrilled when the Minnesota-based furniture company Room & Board (1840 14th St., NW; 202-729-8300) opened a showroom in a former auto warehouse here in 2010. The look is sleek and minimalist–lots of beiges, blacks, and neutrals–though you'll also find pops of on-trend colors in pillows, vases, lamps, and tabletop decor. The fourth-story wraparound deck, open year-round, showcases outdoor furniture–and has great views.
3

Eat and Drink

Justin Bittner's cooking at Bar Pilar (1833 14th St., NW; 202-265-1751) was once an under-the-radar find. Now crowds routinely pile into the recently expanded space for an after-work bite or pre-Black Cat dinner. The menu changes all the time, but some favorites include a mound of sweet pulled pork, a gorgeous beet salad with citrus, and buttermilk pie.
4

Foreign Flair

At Asian-inspired Muléh (1831 14th St., NW; 202-667-3440), sophisticated furniture fuses with high-end fashion. Up front, sofas and chairs blend interesting lines with livable fabrics–they look more like works of art than pieces of furniture. But the real treat is the clothing-and-accessory collection in back, where you'll find the makings of a fiercely fashionable wardrobe: 3.1 Philip Lim separates, edgy Vivienne Westwood dresses, Lizzie Fortunato statement necklaces, and Mulberry bags.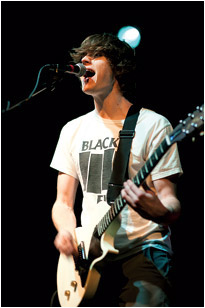 Photograph by David Phillipich
5

Indie-Music Mecca

The Black Cat (1811 14th St., NW; 202-667-4490) has been DC's favorite place to catch an indie band since 1993. Grab a drink in the spacious, dim Red Room bar before heading upstairs to the black-and-white-tiled main hall, where Rilo Kiley, Kings of Leon, and Death Cab for Cutie have graced the stage. The up-and-coming retro-pop duo Tennis plays March 7.
6

Stylish Homewear

The 14th Street crowd turns to Home Rule (1807 14th St., NW; 202-797-5544) for funky, modern bath, kitchen, and entertaining supplies such as Baggu grocery totes, Fred ice-cube trays, and foldable cutting boards. There's also an extensive selection of cool grooming products for men from Anthony, Jack Black, and John Allan's.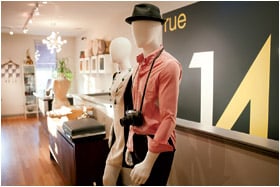 Photograph by David Phillipich
7

Prep in the City

Owned by a husband-and-wife pair with years of New York fashion experience–he at Brooks Brothers, she at Polo Ralph Lauren–the clothing boutique Rue 14 (1803-A 14th St., NW; 202-462-6200) stocks urban-preppy separates. Stylish finds include Eryn Brinié and Yumi Kim dresses for her, Naked & Famous denim for him. The vintage leather suitcases are also for sale.
8

Fine Wine

Cork (1720 14th St., NW; 202-265-2675), a brick-lined sliver of a wine bar, has everything a great neighborhood restaurant should: terrific small plates (don't miss the avocado crostini or the teres major steak with anchovy vinaigrette); a thoughtful, offbeat wine list with plenty of by-the-glass picks; and a come-as-you-are feel. Across the street, you'll find its offshoot, Cork Market & Tasting Room (1805 14th St., NW; 202-265-2674), where you can pick up bánh mì, egg salad with goat cheese and bacon, and an array of cheeses and charcuterie.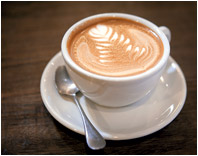 Photograph By David Phillipich
9

Good Java

Customers adore the coffee shop Peregrine Espresso (1718 14th St., NW; 202-525-5127) for its international array of fair-trade coffees, well-made espresso drinks, and treats from local Buzz Bakery. What really sets it apart is its efficiency–you won't have to stress out about being late to work. On the flip side, there's no wi-fi and minimal seating, so you likely won't get any work done there, either.
10

Whimsical Finds

The bright-pink awning tells you all you need to know. Miss Pixie's Furnishings & Whatnot (1626 14th St., NW; 202-232-8171) is packed with personality. New curios–ranging from church-pew benches to vintage typewriter tables–come in every Tuesday and Wednesday evening, so shop Thursday morning for the freshest selection.
11

Southern Charmer

Jeff and Barbara Black's two-level Pearl Dive Oyster Palace (1612 14th St., NW; 202-319-1612)–a rollicking Southern dining room downstairs with an even louder bar (and bocce court) above–has been a hit since it opened five months ago. Besides its place-to-be vibe, you'll find such draws as easy-drinking seasonal punch, oysters many memorable ways (wrapped in bacon; done up Rockefeller-style), fabulous fried chicken, and blue-ribbon wedges of pie.
12

Spanish Hot Spot

Be prepared to wait for a seat at Mark Kuller's Spanish hangout, Estadio (1520 14th St., NW; 202-319-1404). The kitchen lives up to the hype, with easy shares including a yogurt-marinated chicken with creamy cilantro-and-yogurt sauce, tender hanger steak, and lemon-and-garlic-drenched shrimp. The wine pours may be slight, but the cocktails are some of the best in town, whether a boozed-up slushie or an orange-scented gin-and-tonic.
13

Theater on the Edge

Founded in 1978, Studio Theatre (1501 14th St., NW; 202-232-7267) has earned a reputation as one of Washington's most innovative theaters. In 2010, David Muse succeeded longtime artistic director Joy Zinoman, but Studio has continued to flourish, staging a variety of fresh-from-New York hits (Venus in Fur, Superior Donuts) as well as the US premiere of Alan Bennett's The Habit of Art, praised as one of the best productions of 2011.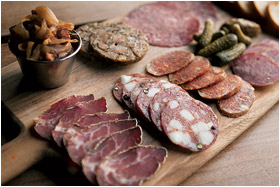 Photograph by David Phillipich
14

Beer Heaven

If you love all things sudsy–cask ales, porters, IPAs, and other brews–Birch & Barley (1337 14th St., NW; 202-567-2576) and its upstairs bar, ChurchKey, are your places. Beer director Greg Engert makes sure everything is at the correct temperature and in the proper glass, and the staff tends to have a master's-degree level of knowledge. Chef Kyle Bailey turns out robust pastas and roasts in the dining room and such indulgences as gravy-topped fries and stuffed Peppadew peppers upstairs.