We all want to look good. And turns out Americans are willing to fork over some major dough to do it–$10 billion dollars a year, to be exact.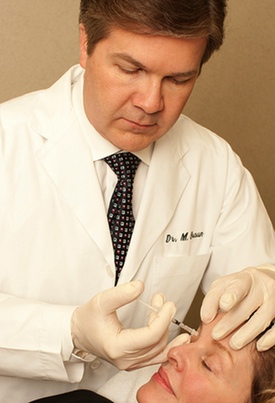 That's how much they spent in 2011 on cosmetic procedures alone, according to data released today by the American Society for Aesthetic Plastic Surgery. Since 1997, the number of procedures has increased by 197 percent. The most common surgical treatment? Liposuction.
Liposuction accounted for 325,332 cosmetic surgical procedures in 2011. Breast augmentation, abdominoplasty, eyelid surgery, and breast lifts made up the top five procedures, respectively. Americans spent $6.2 billion in the past year on surgical procedures alone.
For minimally invasive procedures, Americans spent $1.7 billion in 2011. The most popular procedure was, not surprisingly, Botox. In fact, there were a total of 2,619,739 procedures completed in 2011. Following Botox was hyaluronic acid injections, which can last about four months longer than collagen fillers.
Rounding out the top five for minimally invasive treatments were laser hair removal, microdermabrasion, and intense pulsed light laser treatments. These five procedures were also the top treatments performed by both physicians and their assistants or nurse injectors.
It comes as no surprise that 91 percent of the total cosmetic procedures done since 1997 were performed on women. Procedures for women have increased more than 208 percent over the past 15 years. The top surgical procedures included breast augmentation, liposuction, tummy tuck, eyelid surgery, and breast lifts.
But men have had their fair share of touch-ups, too. The number of procedures performed on males increased 121 percent from 1997. The most popular procedures were liposuction, rhinoplasty, eyelid surgery, breast reduction, and facelifts.