A lot of restaurants opening around Washington claim they'll have a "craft cocktail program," but what that means exactly–beyond the fact that you'll be paying $10 and up for your drinks–varies from venue to venue. Quench, a new cocktail bar and eatery opening in Rockville, is aiming high: Newbie restaurateur Michael Holstein hired barman Steve Oshana–last seen at Elisir–to run the beverage program, and has purchased a Kold-Draft ice machine, an expensive apparatus that produces large cubes that melt slowly. Bitters, infusions, and fancy cocktail accoutrements like pâté de fruit, applewood-smoked cherries, and a black tea reduction will all be made in house. Oshana says each of the 41 mixers on the list will be made to order (a lot of bars "prebatch" their drinks prior to service, then just pour them as they go), and he's insisting that the staff use jiggers to measure ingredients, creating consistent drinks every time. "We want to be at the same level as the Gibson or the Columbia Room," says Oshana. "We can't afford to get it wrong."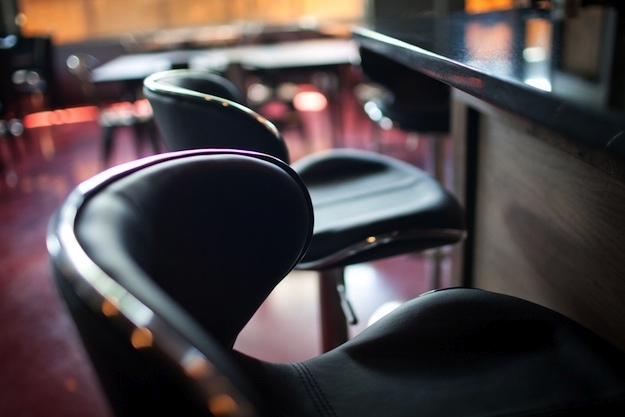 At the same time, owner Holstein say he's aiming for a casual, pretension-free environment at Quench. There will be kid cocktails (you really can't start them too early, can you?), cartoons shown during a weekend brunch service debuting in June, and a Friday food truck event–local trucks will serve lunch and Quench will provide drinks.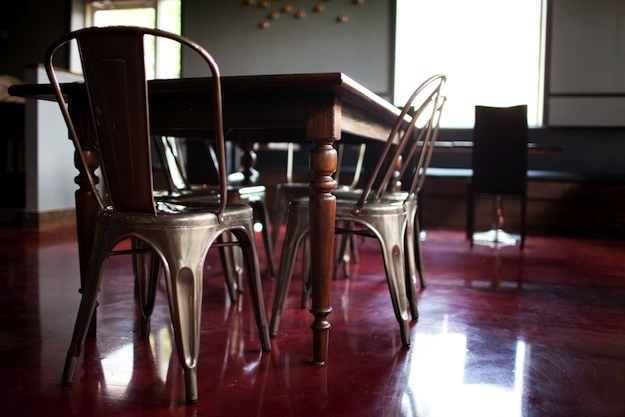 Chef Richard Gunter has created a menu of snacks (or "Snx," per the menu) and small and larger plates. Seafood will be sourced mostly from the Chesapeake Bay–there will be a crab roll rather than a lobster roll, and Old Bay-tossed "crab chips." "Classic DC wings" with Mumbo sauce and a half-smoke on brioche pay homage to the District. The Quench kitchen will also be turning out house-made condiments such as smoked-mushroom ketchup and bourbon mustard. When the eatery opens, charcuterie and other meats will be sourced from Red Apron Butchery, but Gunter's team hopes to start making its own charcuterie and such down the line. Check the website for the full dinner, brunch, and cocktail menus.
Quench has its soft opening the first week of May.