After a long run, you may feel great mentally, but you're likely drenched in sweat. And the hot, humid summer days that are just around the corner won't help that wet-dog look of yours.
Lucky for all of us, technical T-shirts are all the rage, and they just keep getting better at keeping us cool, thanks to their sweat-wicking fabrics. But, cautions Pacers Arlington store manager Dustin Sweeney, "Proper care is imperative. If attention to detail is given to your technical garments, they'll last for several years and retain all their properties."
He recommends using detergent made specifically for tech gear, like Penguin Apparel Care sport wash. Also try line-drying your apparel instead of putting it in the dryer.
Here are a few of the best-selling tech T-shirts available at Pacers in Arlington, plus some of our own favorites.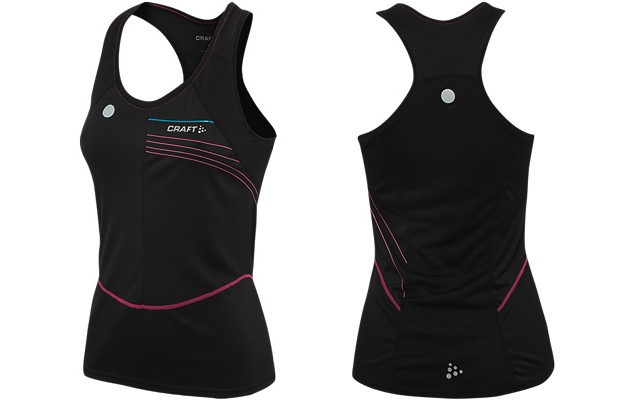 Craft Women's Performance Run Singlet, $60
Perfect for a summer race, this semi-fitted singlet features a racerback design and synthetic fabric that wicks moisture and stretches. The back and underarm mesh increases breathability, so you can avoid nasty sweat marks. The reflective, colorful design makes it safe for running at night, too.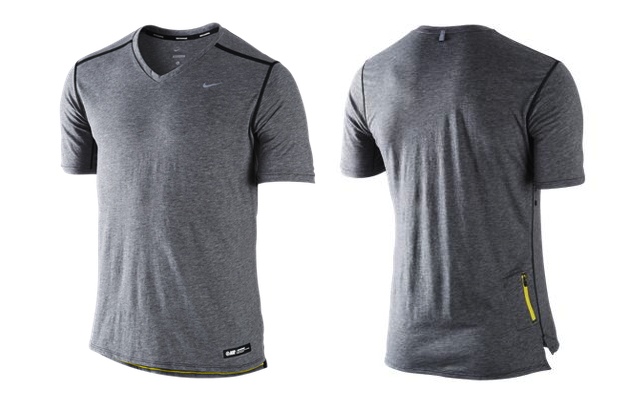 Nike Tailwind Short-Sleeve V-Neck, $55
Popular among male runners, this shirt won't leave you drenched in sweat or suffering from chafing thanks to the Dri-Fit fabric, says Sweeney. It comes in 11 colors and features mesh fabric in the underarms, no-stitch seams, and a zippered pocket on the back to store your keys.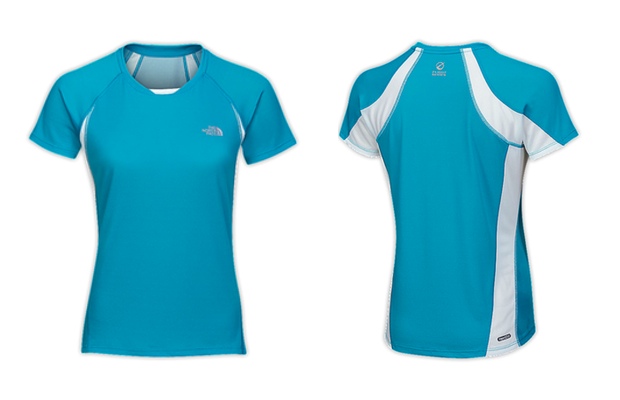 The North Face Better Than Naked Short-Sleeve, $55
Thanks to this shirt's Polartec Power Dry fabric made of polyester and polypropylene, moisture is moved away from skin and dries quickly. Mesh is also in the underarms and sides of the T-shirt. It's a favorite among North Face athletes.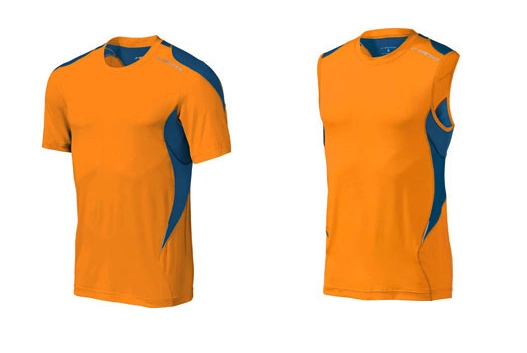 Brooks Men's Equilibrium SS, $40
Customer reviews of this popular fitted tech T-shirt say this may be the best running shirt on the market. Made of soft moisture-transfer polyester and spandex jersey, it features mesh on the shoulders, underarms, and sides, and comes in ten colors and in long-sleeve, short-sleeve, and sleeveless designs.