The crew behind Cava Mezze and its fast-casual spinoff, Cava Grill, are trying something new for their fifth local venture. It's not too much of a stretch: Instead of chef Dimitri Moshovitis's Greek-Mediterranean mezze you'll find his Italian cicchetti, similarly sized hot and cold small plates, pastas, and pizzas (the last are the largest items on the menu, about the size of those at 2 Amys).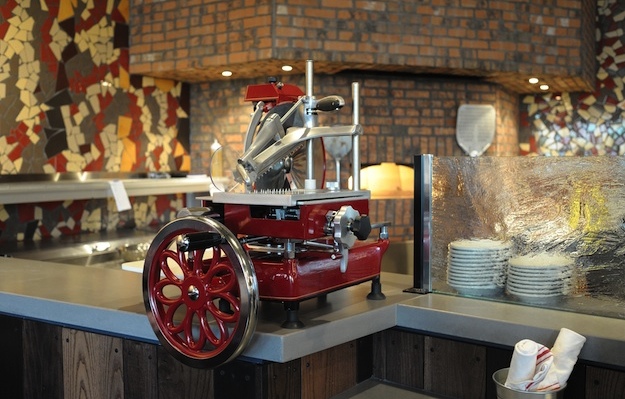 As with Cava, the menu is built with sharing in mind. You might start out with some charcuterie while browsing the menu–try thin-sliced Petit Jesu, or Baby Jesus, so called because of the salami's infant-like size–and then move on to mini porchetta sandwiches or crispy saffron risotto balls stuffed with mozzarella. You can also pass around pastas such as the house-made gnocchi with truffle cream, braised-lamb lasagna, and linguine with mussels in spicy marinara. Pizza toppings range from a simple margherita with buffalo mozzarella to heartier creations like the Uovo, topped with fennel-pork sausage, mozzarella, and a runny egg. Meatball fans can forgo all of the above and customize chicken, veal, or spicy pork versions over polenta, in sliders, or solo in a bowl with sauce.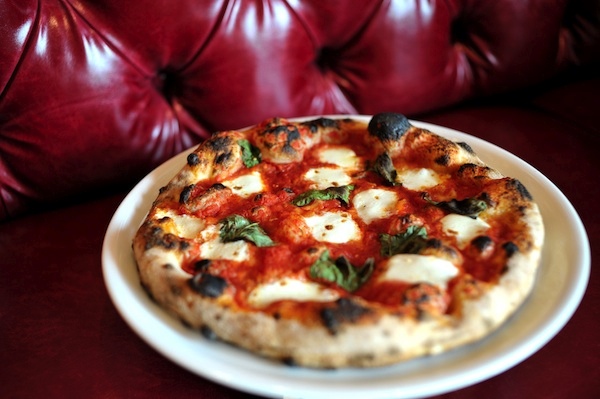 The Italian-inspired cocktails include peach-basil Bellinis, a Negroni with vermouth-soaked roasted oranges, and red wine sangria lightly sweetened with Riesling. The cocktails sound pretty serious, but you can also channel your inner kid with a "magica" martini, in which a swath of freshly made cotton candy magically disappears when added to Bacardi Limón and muddled citrus. The cherry-flavored floss is also available on its own for dessert.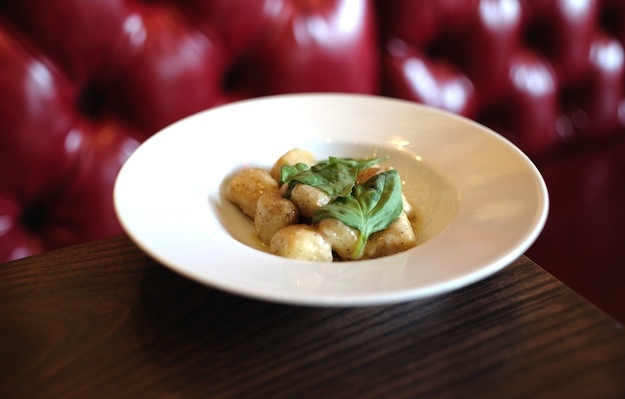 Sugo Cicchetti. 12505 Park Potomac Dr., Rockville; 240-386-8080. Opening Wednesday, May 2, for dinner. Call for opening times for lunch and dinner, as they're subject to change in the first few weeks. Also opening soon in Rockville: Quench.