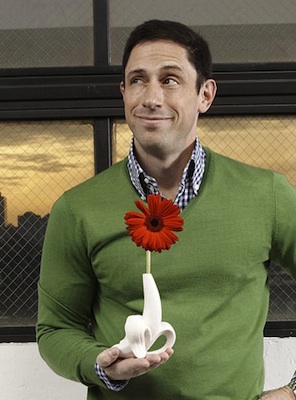 Monday, May 21
Harlem, Compton, and . . . France?
Busboys & Poets hosts a talk about the rise of hip-hop in both America and France. Use it as a chance to show off or brush up on your street
cred so you can name-drop a few underground artists next happy hour. $5 cover at the 5th and K street location. 6 PM.
Tuesday, May 22
Since beginning in 1993,
Jonathan Adler has become one of the country's
most famous interior designers. Since then, he's opened 18 retail
stores showcasing his "happy
chic" design, including a new one in Georgetown. He'll talk
about his design principles at the Corcoran to promote the new
store. Tickets ($15) are available online. 7 PM.
Wednesday, May 23
The blues and doing wacky stuff for money are about as American as you can get.
Red Palace hosts "It's a Hootenanny," a night of sideshow acts and good ol' down-home music. Buy tickets ($10) online. 8:30 PM.
Thursday, May 24
We presumably have till the end of December-ish before the world ends, but that's no reason not to start partying now. The
Art Museum of the Americas presents
Apocalypse, featuring live music, a deejay, an open bar, and an art installation. Get ready to party like you're on you're way out.
Tickets ($40) are available online only. 8 PM.