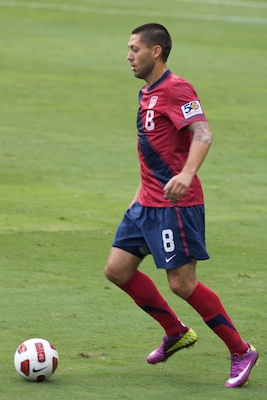 Tuesday, May 29
The mercury is rising, but it's never too early to start gearing up your fashion for the next season. The
Fashion Group International fashion show will show off what's hot for fall and winter based on New York, Milan, and Paris's Fashion Weeks. Grab a drink and watch
the pretty people strut their stuff. Tickets ($35) are available online. 6:30 PM at BoConcept Georgetown.
Wednesday, May 30
Brazil isn't bringing all its top players, but anytime one of the best soccer teams in the world comes by, you've got to go
check them out.
Landon Donovan,
Clint Dempsey, and the rest of the US squad take on Brazil at FedEx Field in an international friendly. Tickets ($30 to $164) are available
online. 8 PM.
Thursday, May 31
Who says women should have all the pageantry fun? At the
Mr. DC pageant, contestants will run the
gauntlet—they'll have to show off their style, perform a 90-second
talent routine, and answer questions
for local judges. Proceeds benefit the Children's Miracle
Network. Tickets ($15) are available online. 7 PM at L2 Lounge.