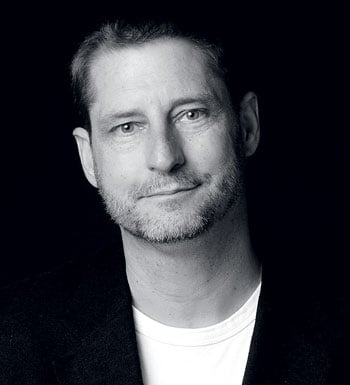 Since
Ed Herendeen founded the Contemporary American Theater Festival at West Virginia's Shepherd University in 1991, the festival has staged
90 new plays by 65 different playwrights, including
David Mamet,
Joyce Carol Oates,
Neil LaBute,
Sam Shepard,
Jason Grote, and
Beau Willimon. This year's festival, situated about 90 minutes outside of Washington, runs July 6 through 29 with five new plays in rotating
repertory. We talked to Herendeen about what makes a new work catch his eye.
Tell us about this year's festival.
We're thrilled to have Neil LaBute's new play,
In a Forest Dark and Deep. It's a terrific psychological thriller, and the structure and craftsmanship play like gangbusters. That's in repertory with
Evan M. Wiener's new play,
Captors, a haunting work about the early days of the Mossad: Israeli agents in Buenos Aires in the 1960s capture the architect of
the Holocaust, Adolf Eichmann, and spend ten days in a safe house with him. In our Studio Theater we have a world premiere,
Barcelona by
Bess Wohl, about a young American tourist celebrating a bachelorette party who meets a tall, dark, handsome Spaniard, only to have
things take a dangerous turn. It's in repertory with
The Exceptionals by
Bob Clyman, a play set in a high-end fertility clinic in the very near future. And in our new space, the Center for Contemporary Arts,
we have another world premiere of an important new play,
Gidion's Knot, which is set in a fifth-grade classroom and explores how we deal with gifted kids and who's responsible when things go wrong.
That's quite a lineup.
It's another year of what we do well. We're dedicated to new American theater, and that means everything from commissioning
new works to world premieres to breathing life into a second production, because often it's harder for a writer to have a
second production than it is to have a premiere. These are five terrific writers who have their ears to the ground and who
are telling very present stories about the world we live in.
What do you look for in a play?
I look for plays that are relevant. Plays that are present. I look for work that's about the now, and the world we live in.
Most important, I look for good stories. Somebody once said the four most important words in the English language are "Tell
me a story." Stories told onstage have the ability to make us think, provoke us, stimulate us, make us question our world,
and get to know ourselves better.
What were your hopes for the festival 22 years ago?
When I came down to start this festival, I hoped a couple of key principles would always guide us. One was that we'd always
be true to the mission and do new American theater, telling diverse stories. The other was that outside of the urban spotlight,
in this idyllic setting, we'd create an artistic home where we could take the fear out of failure and really take risks.
What do you think makes the festival so unique?
Being so close to Washington, we've developed an educated audience with adventurous taste—an audience expecting to have a
profound conversation with living work. We're in proximity to one of largest metropolitan areas in the United States, yet
we're in this historic village. Shepherdstown is one of the oldest towns in West Virginia, where we present the newest plays
in America.
The Contemporary American Theater Festival runs July 6 through 29 in Shepherdstown, West Virginia. Single tickets ($55) and
five-show passes ($230) are available on the festival's website.

This article appears in the July 2012 issue of The Washingtonian.