Fun for Kids
The playground at two-acre Clemy-jontri Park (6317 Georgetown Pike; 703-388-2807) was designed for children with disabilities, but all are welcome to come play. The colorful, well-cushioned grounds—ideal for crawling toddlers—feature a swing for wheelchairs, lowered monkey bars, a life-size maze, a drag-racing strip, and a carousel (rides are $1.75).
Sip and Graze
The clubby recesses of Entyse Wine Bar & Lounge (1700 Tysons Blvd.; 703-506-4300) in the Ritz-Carlton are perfect for afternoon tea with sandwiches, scones, and pastries or for cocktail hour. Settle into a striped wing chair or a cozy couch by the fireplace for a glass of wine, an aperitif, a cocktail, or a light meal. Tops on our list are the rockfish po' boy with celeriac rémoulade; Angus-beef sliders with caramelized onions; truffle fries; and a cheese/charcuterie board with salumi and cheeses.
Seasoned Reads
The Old Book Company of McLean (6829 Redmond Dr.; 703-734-0858) first attracted attention for acquiring the collection of convicted spy Aldrich Ames. Nearly 20 years later, a loyal cadre of well-read customers regularly stops by to browse through leather-bound military histories, explorers' tales, and literary classics—plus plenty of old Hardy Boys novels.
Good for Gifts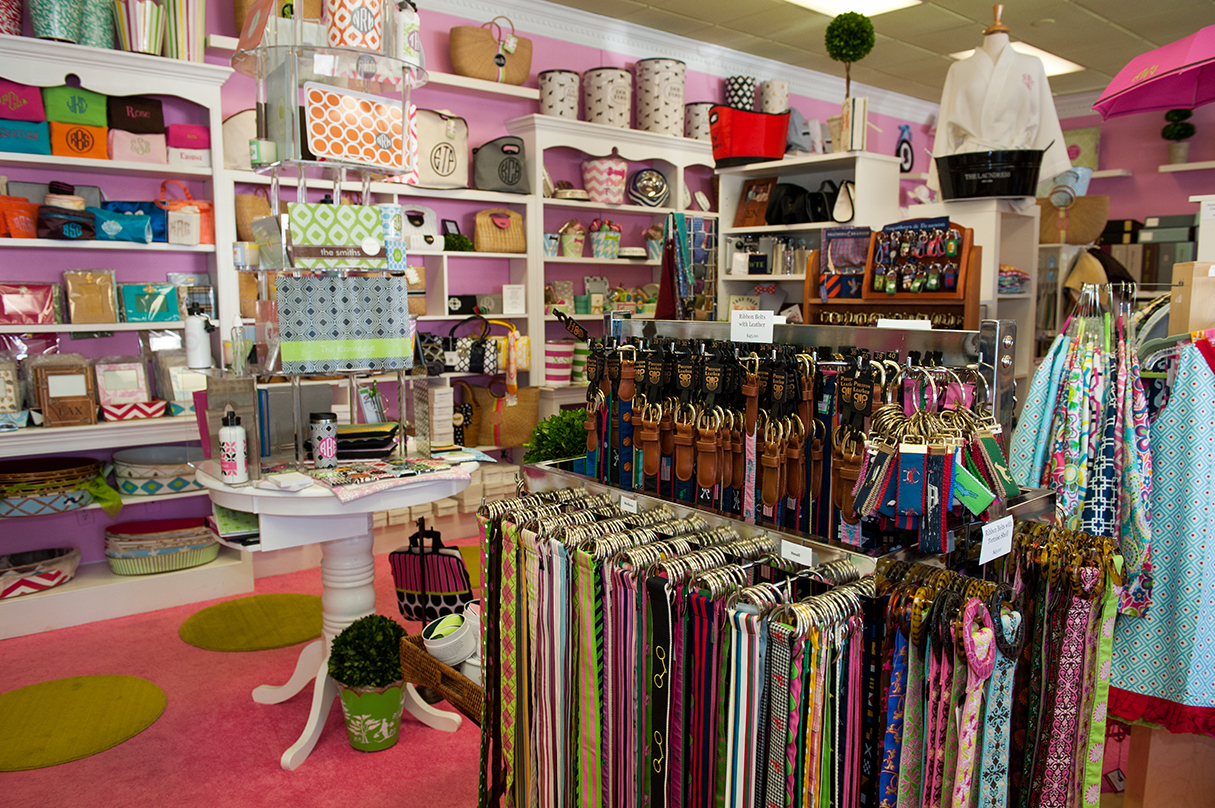 The Preppy Pink Pony (1355 Chain Bridge Rd.; 703-556-3237) is a great resource for graduation, housewarming, and birthday gifts—as long as you don't mind pastels. Inside you'll find PJs, bow ties, jewelry, stationery, dishware, Scout by Bungalow totes, iPhone covers, and more, all in classically preppy patterns and colors. And yes, most of it can be monogrammed.
See and Be Seen
We've spotted former Real Housewives of D.C. cast members Mary Amons and Lynda Erkiletian sipping and supping at the chic McLean hangout Evo Bistro (1313 Old Chain Bridge Rd.; 703-288-4422). In keeping with the wine-bar theme, vintages are available by the glass or bottle or as a mini-pour from self-serve dispensers, which let you sample a pricey bottle without springing for the whole thing. On the menu, you'll find the requisite cheese and meat boards as well as small plates such as brandade fritters—a nice turn on the Spanish potato/salt-cod dish—and lomo saltado, a delicious mash-up of beef, onions, peppers, fries, and rice.
Pristine Sushi
At Tachibana (6715 Lowell Ave.; 703-847-1771), you can sit at the sushi bar and nibble on pristine morsels—think rich Japanese butterfish and pleasantly chewy flounder fin—or grab a pale-wood table and explore more esoteric plates such as a savory, eggy custard or crisp deep-fried sea eel. Chef/owner Eiji Yahashi has a way with familiar dishes, too. Gyoza are gossamer thin, the tempura full of crunch, and the black cod marinated in sake and miso flaky and wonderful. Kids love the rice ball, a sphere of sticky rice wrapped in seaweed and filled with salty plum or seafood.
Bustling Bistro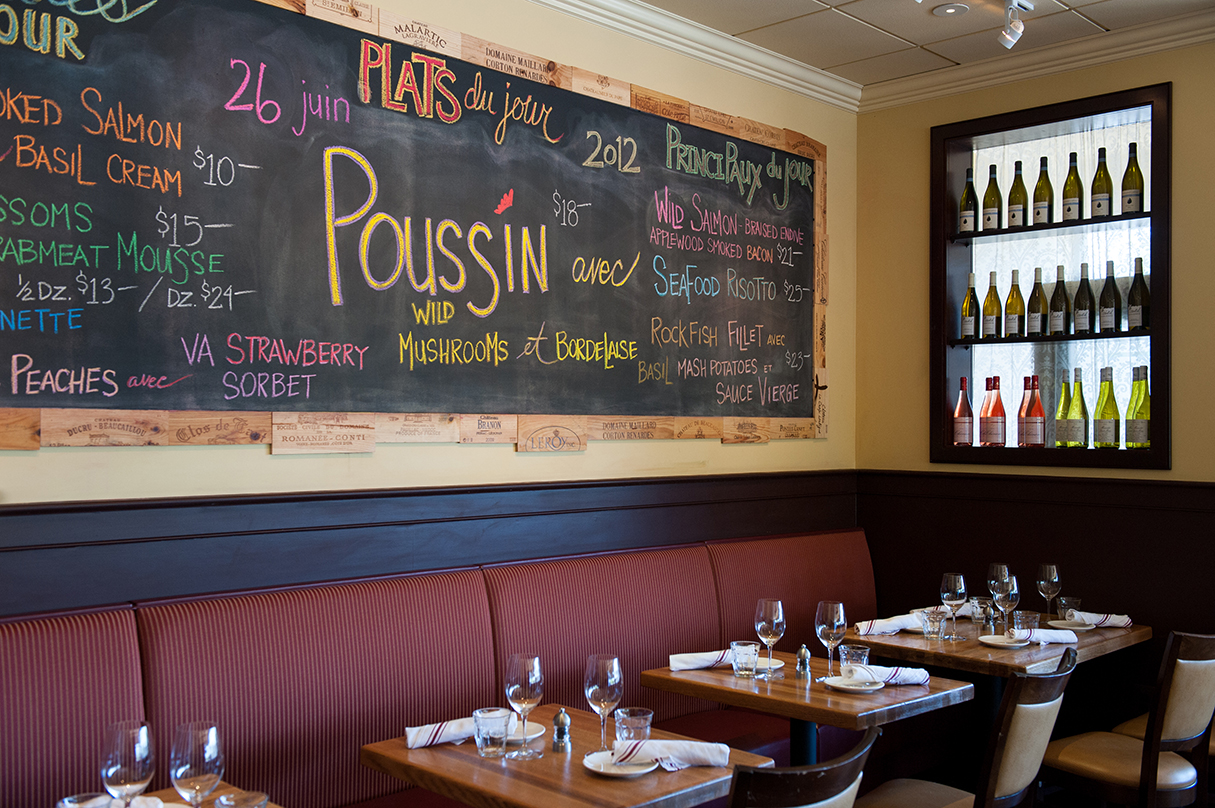 A wall-size blackboard at Bistro Vivant (1394 Chain Bridge Rd.; 703-356-1700) highlights specials such as croquettes de brandade and the day's oysters. The food is 21st-century regional French, updated and lighter than Grand-mère's butter-and-cream extravaganzas. Fresh pea soup gets its velvety richness from stock. Hanger steak is gilded with an herby-woodsy "sauce Café de Paris." Fritters of goat cheese and brandade are bundles of crunch. And even the burger has pedigree, with dry black Angus from Pat LaFrieda, the favored butcher of hot New York chefs.
Preppy Resortwear
The Lilly Pulitzer shop Pink Palm (6647 Old Dominion Dr.; 703-556-8750) bursts at the seams with the brand's Palm Beach patterns—you'll see animal prints and floral patterns in an array of bright pastels. Womenswear and dresses for young girls dominate, but those looking for less expensive gifts will like the selection of glassware and tech accessories. Men can find eye-catching ties and, in warmer months, swimsuits.
Date Night
At the stylish Italian restaurant Assaggi Osteria ( 6641 Old Dominion Dr.; 703-918-0080), arancini, miniature rice balls, are crisply fried, and charred calamari is smoky and tender. Pastas include such gems as Taleggio-stuffed ravioli with fava-bean sauce. More substantial plates center around simple meat and fish: a fried veal chop over lemony greens, grilled branzino with lemon and olive oil, and sliced New York strip in sweet-tart balsamic reduction. House-made gelato and bombolini rule for dessert.Read Our Full Review of Assaggi Osteria ››
Middle East Connection
Red velvet window swags and shelves of colorful cut-glass decanters give the family-run Amoo's House of Kabob (6271 Old Dominion Dr.; 703-448-8500) a Middle East-by-way-of-McLean feel. Kashk-e-bademjoon, a sweet-savory eggplant spread, and crunchy shirazi salad set the stage for flavorful kebabs, rice dishes, and hearty stews. One rare pleasure is tahdig, a thin, golden layer of baked crispy rice topped with stew. It may be reason enough to make the trip.
Luxe Retreat
When it comes to finding a resort-like escape with bells and whistles such as a sauna, steam room, and fitness center, hotel spas rule. At the Ritz-Carlton Tysons Corner Day Spa (1700 Tysons Blvd.; 703-744-3924), experienced therapists ensure that massages and facials feel worth the hefty price, and a variety of treatments such as body bronzing, hair removal, makeup, and mani-pedis enable you to spend a whole day getting pampered. Post-treatment, order a spa lunch by the beautiful indoor pool.
Shopper's Paradise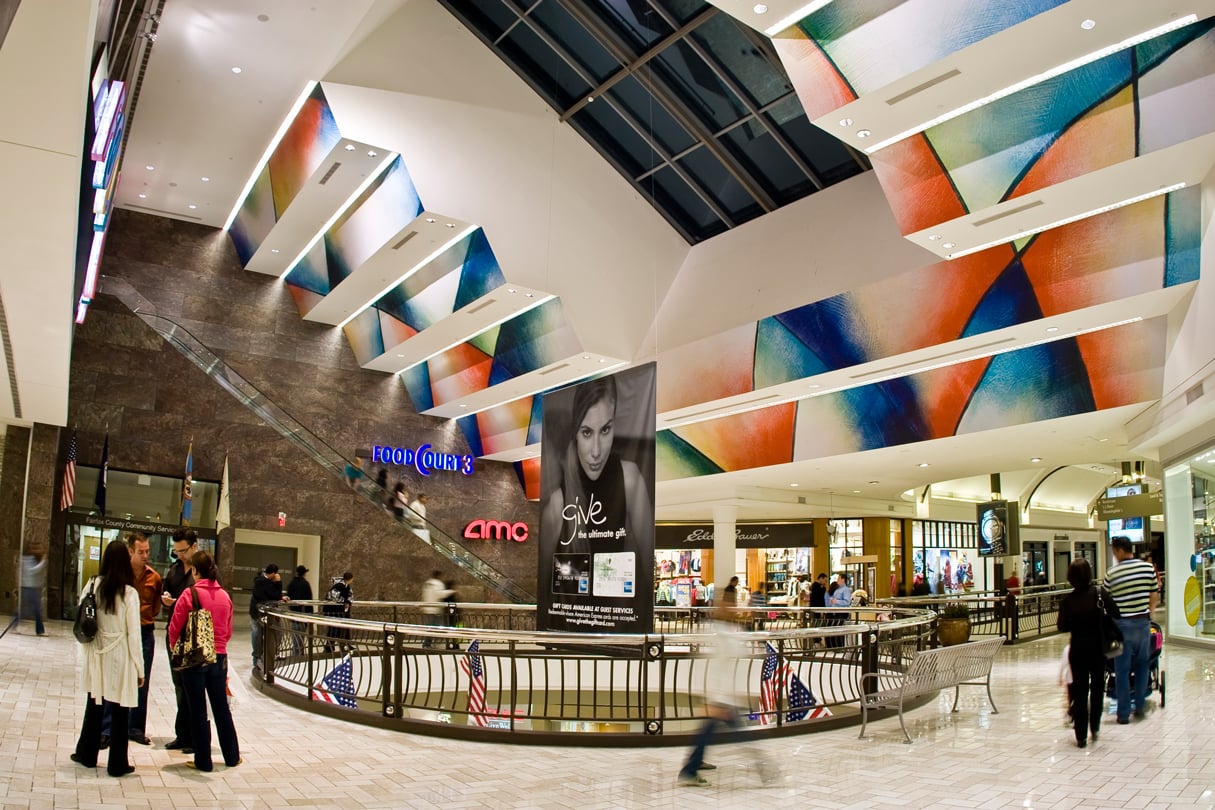 You can't write a guide to McLean without mentioning Tysons Corner Center (1961 Chain Bridge Rd.; 703-847-7300), Northern Virginia's biggest shopping destination. With more than 300 stores, a 16-theater movie complex, two food courts, and a dozen sit-down restaurants, the mall offers something for everyone. Besides the regular crowd of beloved brands, draws include the massive, two-story American Girl and L.L. Bean stores (the latter is home to a fish-filled waterfall). Fashionistas can browse Cusp, Forever 21, and two different H&Ms, while teens can hit Hollister, Garage, and Urban Outfitters. Department-store options include Bloomingdale's, Nordstrom, Lord & Taylor, and Macy's.
The more upscale Tysons Galleria (2001 International Dr.; 703-827-7730) is home to luxury brands such as Chanel, Bottega Veneta, Louis Vuitton, Burberry, and Salvatore Ferragamo. J. Crew, Anthropologie, and BCBG Max Azria round out the mix with creative basics for women, while Saks Fifth Avenue and Neiman Marcus cover one-stop shopping. Not to miss: the Carol Mitchell boutique's sharply edited selection of high-end brands such as Roland Mouret, Céline, and Marni.