Like a good wine list and a few craft beers on tap, having an interesting cocktail program is par for the course at ambitious new restaurants, and established spots are eager to keep up.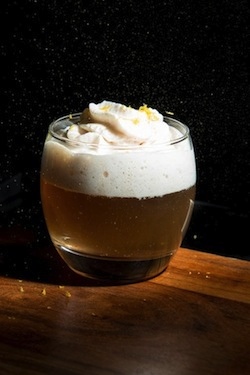 Case in point: the announcement last week that Dupont's Firefly had brought on Gibson alum Jon Harris and equipped him with a Kold-Draft ice machine, among other toys.
Another restaurant bar ramping up its drinks is BLT Steak, which this summer took on bartender Steve Oshana—formerly of Quench and Elisir. Oshana's fall menu at the I Street Steakhouse includes a barrel-aged Brooklyn cocktail, a drink that traditionally features rye whiskey, dry vermouth, maraschino liqueur, and Amer Picon, a bitter French aperitif rarely available on this side of the Atlantic. While orange bitters is often used as a substitute in the Brooklyn, Oshana opted to make his over version of Amer Picon. He then aged the drink for four weeks in an oak barrel.
Now, barrel-aging has its share of detractors, but fans of the process like the way it takes the sharp edges off the alcohol, creating a softer, rounder, and often richer beverage than what went into the wood. To test that, you can always order an aged and unaged version of the Brooklyn and compare the results.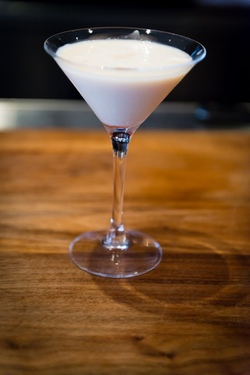 For those drinkers all set for toddy season, there's the Atlas Shrubbed, featuring a homemade Honeycrisp apple shrub, clove-infused Cognac, hot water, cinnamon foam, and orange zest; for rum fans, there is the Honey Combover—a riff on a Brooklynite with dark rum, home-made pomegranate-oolong-honey syrup, lime juice, and cranberry-lime and Angustora bitters. Drinkers with a sweeter palate will like the Chai City: Maker's Mark bourbon, a black tea reduction (with cardamom, bay leaf, ginger, and cloves), house-made fig bitters, and cream.
You can try any of them tonight at BLT, which also offers a weekday happy hour featuring five snacks and select wines for $5 each.
See also:
9 Things to Expect at Hank's Oyster Bar and the Eddy (Pictures)