During his 40-year career as a director, performer, and playwright,
Tazewell Thompson has helmed an Emmy Award-nominated production of
Porgy and Bess screened live from Lincoln Center, worked at the Public Theater, the Roundabout Theatre,
La Scala, and the New York City Opera, and seen his play,
Constant Star, performed at Arena Stage. And yet despite being accustomed to excellence, he is
currently awed by the Norfolk-based Virginia Opera. "The chorus is just positively,
absolutely, unbelievably gorgeous sounding," he says.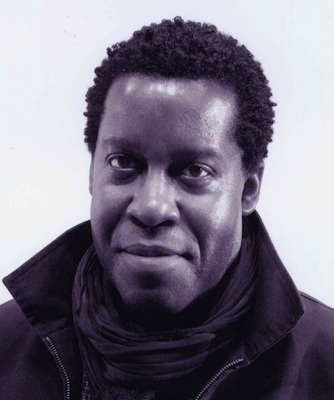 Thompson is currently directing the Virginia Opera in a production of Georges Bizet's
The Pearl Fishers, which the company will perform at George Mason University's Center for the Arts
October 12 and 14. This is his first time working with both. "I've had a date with
Virginia Opera for quite some time just as an audience member, so I'm delighted to
come here now as a director," he says.
The Pearl Fishers, written by Bizet at the age of 24, is set in Ceylon, and tells the story of two
fisherman, Nadir and Zurga, and a priestess with whom both fall in love. "It just
burns passionately with [Bizet's] youthful zeal and excitement," says Thompson. "There's
the love triangle, which is key, but I was also fascinated by the question of which
is more powerful—love or friendship? For this particular society in
Pearl Fishers, a "friend" meant somebody you would sacrifice your life for."
Thompson first became aware of the Virginia Opera in 1990 when he was directing a
production of August Wilson's
Fences at Virginia Stage Company in Norfolk. Founded in 1974 and designated as the state's
official opera institution 20 years later, the company produces five productions each
year, staged in Richmond, Norfolk, and Fairfax. "I've worked all over the country
and in Europe, and I keep telling them over and over that they're really outstanding,"
says Thompson. "I don't know how long most of them have been with the chorus, but
they all have, for the most part, full-time jobs, so they come to this after they've
been working all day and they're so skillful and eager and able. Their sound is absolutely
glorious."
Thompson will return to Washington next year to direct the world premiere of his new
play,
Mary T. and Lizzy K., at Arena Stage. The show is the first official commission from Arena Stage's American
President's Project, although Thompson says it was unofficially commissioned by Molly
Smith many years ago when he was directing
Constant Star with the company. "She said, 'I want you to do something else for us, because you're
a writer and your playwriting side needs to be more fully explored,'" says Thompson.
"The only string that was attached, if you could call it that, was that she wanted
it to be set in Washington." Thompson first intended to work on a play about Lincoln,
whom he describes as the president he most admires, but says the project "turned into
a very good term paper." But he was intrigued by the friendship between Mary Todd
Lincoln and Elizabeth Keckly, a former slave who became Mrs. Lincoln's exclusive dressmaker.
"The First Lady had a very troubled time in the White House, and it was really Elizabeth
she relied on the most," says Thompson. "When Lincoln was shot, and when her son died,
the only person she wanted to see was Elizabeth Keckly."
Mary T. and Lizzy K. will have the same set, costume, and lighting designers as
The Pearl Fishers, and Thompson says he's still tweaking the script. "These women are always with me,
even when I'm in rehearsal," he says. "They're inside of me, and I'm enjoying them.
It'll be fun to see who actually ends up playing these roles, and to see how it all
comes out."
The Pearl Fishers
by the Virginia Opera plays at George Mason University's Center for the Arts October
10 and 12. Tickets ($44 to $86) are available via the CFA's website.