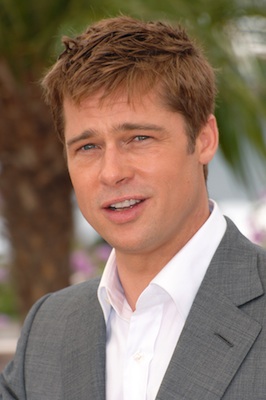 He missed the big Washington party by a
week,
but
Brad Pitt still came through for the Human Rights Campaign and its effort to establish marriage
equality in Maryland. The activist movie star, who once said he would marry girlfriend
Angelina Jolie only when same-sex marriage was legalized everywhere, contributed $100,000
in matching funds to HRC, with a quarter of that amount earmarked for the Question
6 campaign in Maryland. On the Maryland ballot this coming Tuesday, voters will be
able to decide whether to uphold a marriage equality law signed earlier by Governor
Martin O'Malley. There are similar efforts underway in Maine, Minnesota, and Washington
state.
"It's unbelievable to me that people's lives and relationships are literally being
voted on in a matter of days," Pitt was quoted as saying in a press release issued
by HRC. It continued, "If you're like me, you don't want to have to ask yourself on
the day after the election, 'What else could I have done?'"
Last week in Washington, HRC hosted a Chefs for Equality fundraiser, which featured
appearances by
Project Runway host Tim Gunn and Governor O'Malley, as well as dozens of popular area chefs. Pitt
would have been a nice addition to that lineup, but he probably knows money can speak
as loudly as a public appearance. The Human Rights Campaign calls itself the largest
national lesbian, gay, bisexual, and transgender civil rights organization and claims
that in the past two years it has invested $8 million in marriage equality campaigns.
While Pitt and Jolie have not married, she reportedly wears an engagement ring given
to her by him, and there are rumors on almost a weekly basis that a wedding is in
the works.