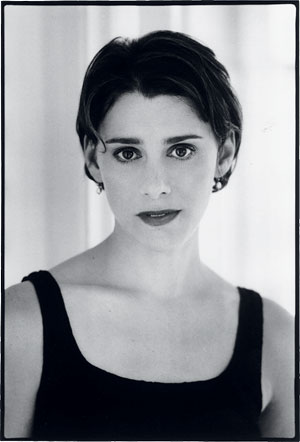 Judy Kuhn's career in musical theater has
included playing Cosette in the original Broadway production of Les
Misérables, receiving three Tony nominations, and singing the title
role in the Disney movie Pocahontas. Kuhn, 54, grew up in
Bethesda and graduated from Georgetown Day School before studying music at
Oberlin. She performs in the Barbara Cook's Spotlight
series at the Kennedy Center December 7. Here's a conversation with
Kuhn.
What do you have planned for the Kennedy Center
show?
I premiered it in New York last March and then did it for a
week in London. It's a meditation on love and happiness, and the music is
wide-ranging, from Sondheim to Tom Waits to Joni Mitchell to Cole Porter.
I have a fabulous band playing piano, hand percussion, and
cello.
What else are you working on?
I'm doing a new
musical by Jeanine Tesori and Lisa Kron called Fun Home [based on the
graphic memoir by Alison Bechdel] in a lab production at the Public
Theater. It's a beautiful piece. I'm doing Stephen Sondheim's
Passion at the Classic Stage Company off-Broadway next year. I
played this role, Fosca, at the Kennedy Center ten years ago for the
Sondheim celebration, but we only did 15 performances. I've always wanted
to do it again. It's a small theater, which will be interesting because
it's such an intimate and intense piece.
Who are the most interesting up-and-coming
artists?
The director I'm working with on Fun Home, Sam
Gold, is becoming a superstar. You can't open the New York Times
without reading his name. One of the other things about this production is
that there are a bunch of young people in it who are so talented. It's
funny to be at this point in life where I look around and I'm the old
sage.
What's it like to make a Disney movie?
I loved
being in the recording studio, and it was so much fun to sing with a huge
orchestra. It was also fascinating to see how animated movies are made.
And being a creature of live theater, it was wonderful to do something
that will be around forever. I have a child, and I'm sure somewhere within
her she loves the idea of her mom being Pocahontas.
Singer Judy Kuhn performs at the Kennedy Center Dec. 7. Tickets ($45) are available at kennedycenter.org.
This article appears in the December 2012 issue of The Washingtonian.