"Washington is an endless series of mock palaces clearly built for clerks," is how
Ada Louise Huxtable most famously described the nation's capital.
Huxtable, described in various obituaries as a pioneer in the field of architecture
criticism and respected as much for her caustic backhanders as her elegant turn of
phrase, died Monday in New York at the age of 91. During her esteemed 60-year career,
which included a Pulitzer Prize for criticism in 1970 and a 19-year stint at the
New York Times, Huxtable had limitless scorn for Washington architecture, which she saw as being
representational of the lack of imagination and shameless egotism of the city's bureaucrats.
"The age of Lincoln and Jefferson memorials is over," she once wrote.
That said, her bully pulpit gave us some of the most squirmingly funny critiques ever
to be published in a national newspaper. And it wasn't all bad: She was a fan of the
I.M. Pei-designed East Building of the National Gallery of Art and, somewhat improbably,
of Reston*. We've collected some of her most scathing reviews of Washington
buildings, as well as a few rare utterances of praise.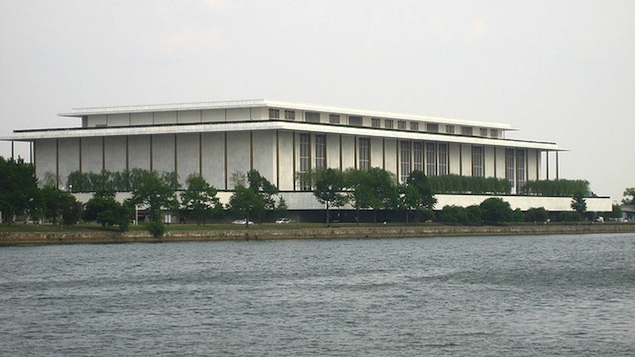 On the Kennedy Center.

New York Times, September 6, 1971.
"The style of the Kennedy Center is Washington superscale, but just a little bit bigger.
Albert Speer would have approved . . . What it has in size, it lacks in distinction.
Its character is aggrandized posh. It is an embarrassment to have it stand as a symbol
of American artistic achievement before the nation and the world. . . . The emperor,
unfortunately, is wearing clothes. And the world is looking . . . The building is
a national tragedy. It is a cross between a concrete candy box and a marble sarcophagus
in which the art of architecture lies buried."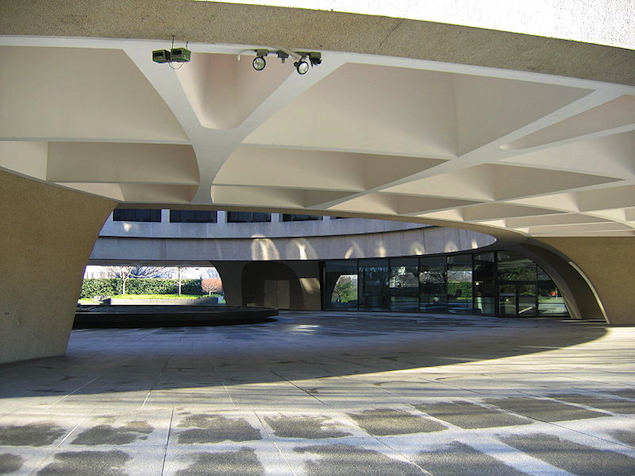 On the Hirshhorn Museum and Sculpture Garden.

New York Times, October 6, 1974.
"[The building] is known around Washington as the bunker or gas tank, lacking only
gun emplacements or an Exxon sign. . . . It totally lacks the essential factors of
esthetic strength and provocative vitality that make genuine 'brutalism' positive
and rewarding style. This is born-dead, neo-penitentiary modern. Its mass is not so
much aggressive or overpowering as merely leaden."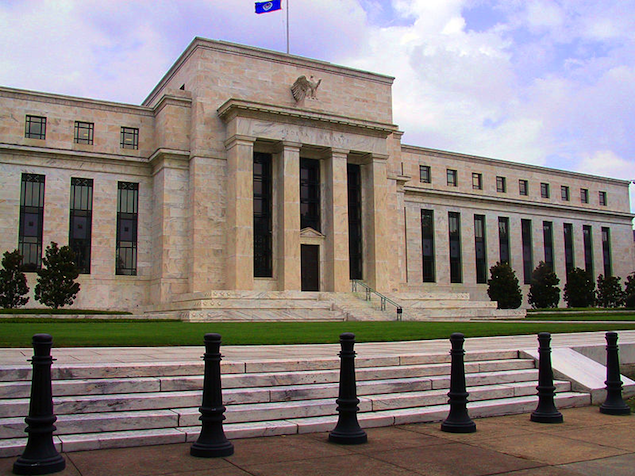 On federal buildings.

New York Times

, March 7, 1976.
"If you think of a Federal office building as a place where architecture and offices
have been raised, or lowered, to an environment of consummate ennui, you are right.
It is a world of corridors by Kafka and rampant mediocrity."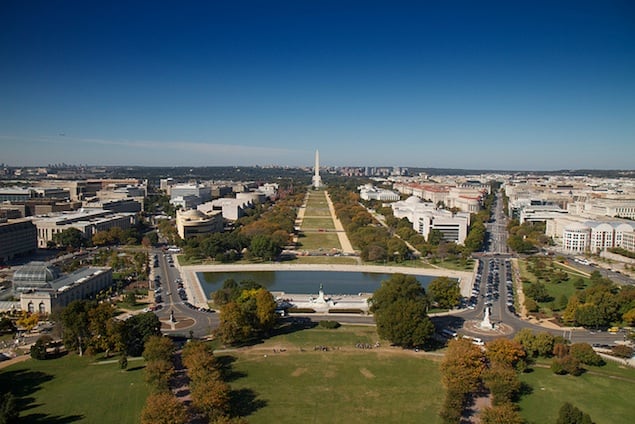 On Washington's sad fate.

New York Times, March 17, 1974.
"So much is being sacrificed in Washington. It is a city of bureaucrats, with buildings
to match. Since bureaucracy has no values or sensibilities, this can be read loud
and clear in the Capital's streets. That kind of symbolism is as old as cities, and
Washington is too lovely a city to be lost in this shameful fashion."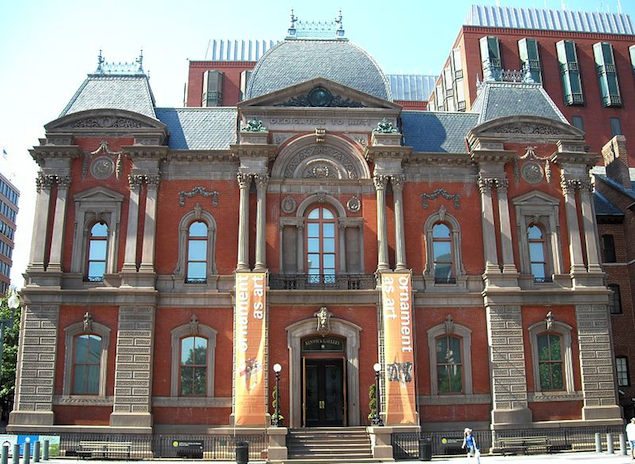 On the Renwick Gallery. New York Times, January 28, 1972.
"The red brick and sandstone structure, commissioned in 1858 by William W. Corcoran,
the banker and art patron, and built from 1859-61 at Pennsylavnia Avenue and 17th
Street, burst on classical Washington like an ornate technicolor pastry."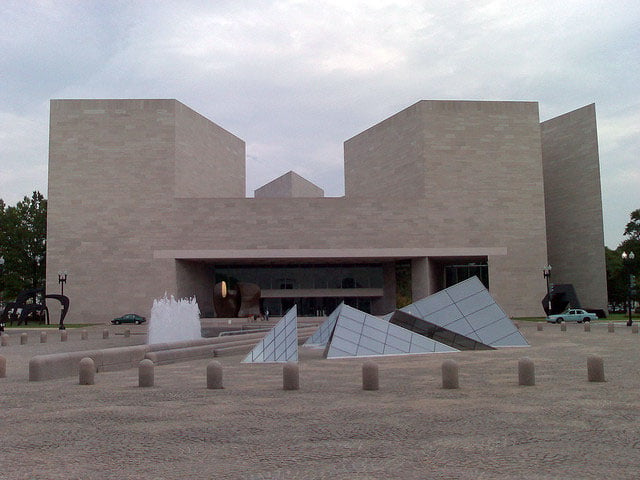 On the National Gallery of Art's East Building.

New York Times, May 7, 1978.
"The best architecture goes one step further than creative logic. Take that incredibly
razor-sharp, 19-degree corner . . . it is pure esthetic bravado against the cascading
columns of the Capitol dome beyond. And the way in which the new building becomes
part of Washington, from the inside out, balancing the experience of great art with
precisely calculated views of those green allées and classical monuments that are
the spirit of the city, is one of architecture's most seductive and sensitive skills."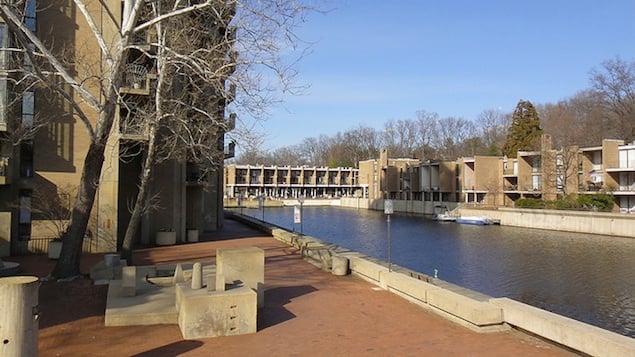 On Reston.

Pittsburgh Post-Gazette, September 26, 1967.
"Reston may have been one man's dream (even its name is built out of his initials)
but in six years it has become the nation's model. . . . It coordinates sociology
and design, nature and building, to create a sensitive, extremely handsome small world
and a way of life molded with high art and sophistication by some of the county's
best talents."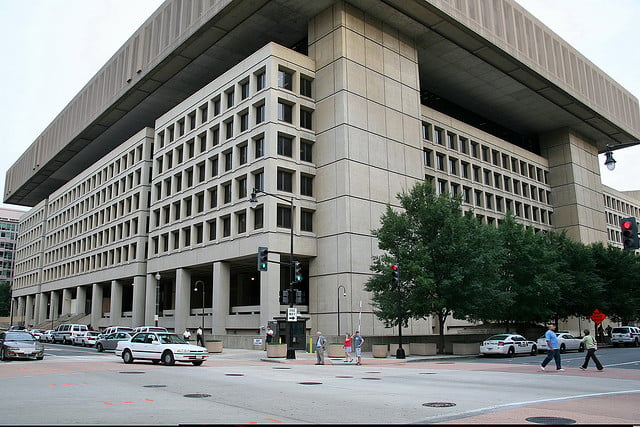 On the GSA, federal buildings, and "ooze." (Various provenances.)
"The system is a kind of ooze that can suck down even
Presidential directives, which
also die with changing
administrations." New York Times.
"No matter what architect designs the buildings it
constructs in any city of the country,
the G.I. equipment appears and covers them like a slow
ooze." Washington Post.
"The area of Federal design is huge. It includes building, for which the Federal Government
puts up a whopping $4.4 billion yearly, notable chiefly as a sea of architectural
sludge." New York Times.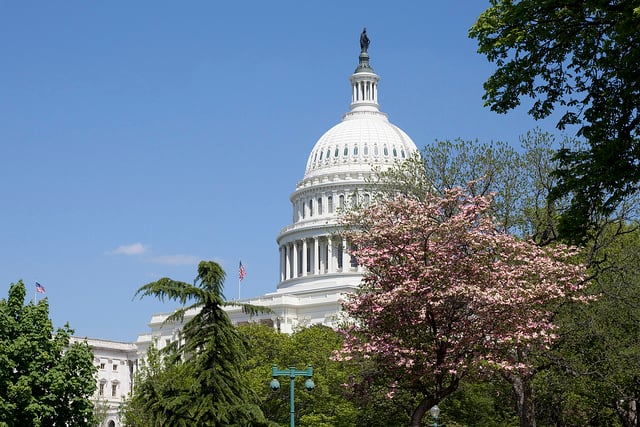 On Washington's loveliness.

New York Times, November 28, 1971.
"Washington was enjoying a very early spring last week. The days were languorous with
that false warmth that bears false promises of love and life when only December is
ahead. In one of those outrageously beautiful corny gestures that the Capital alone
can make, the top of the Washington monument was gilded with late afternoon sun, and
moments later the Lincoln Memorial caught the magic light of the time between day
and dusk with an incandescent glow. The city was never lovelier."
*This post has been updated from a previous version.