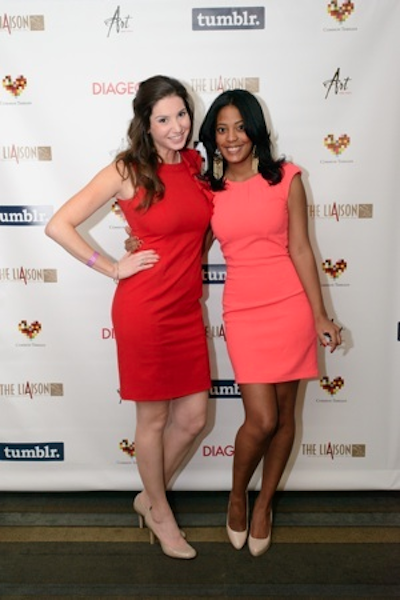 Dress code for the late-night Chefs Ball at Art and Soul on Saturday: "Celebration; everything goes, from black tie to no tie." This lax policy inspired a diverse collection of ensembles—young women in slinky, sequined minidresses mingled with older couples arriving from balls in tailored tuxedos and floor-skimming gowns with jeweled collars. Among those in jeans: Café Belga toque and recent Top Chef contender Bart Vandaele, who also wore his chef's coat as he bopped along to Rihanna's "We Found Love" on a dance floor flanked by pink-lit pillars.
Sartorial ogling aside, the food was the big draw at the charity event, co-chaired by Art and Soul owner Art Smith and his executive chef, Wes Morton. Big names such as Mike Isabella (Graffiato), Scott Drewno (the Source), Erik Bruner-Yang (Toki Underground), Todd Gray (Equinox), and Rock Harper of DC Central Kitchen each created bites to raise money for causes like the Cambodian Children's Fund and the Prevent Cancer Foundation. Smith and Morton gifted their donations to Smith's organization Common Threads, which teaches underprivileged children about health and nutrition.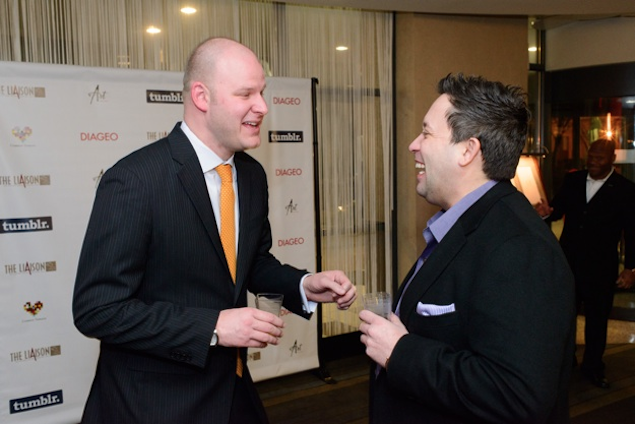 Isabella's mini roasted lamb gyros—a delicious hint of what we can expect at his forthcoming 14th Street restaurant Kapnos—stood out among the snacks, which included crawfish étouffée mini pies by Morton, Gray's "modern-day" brisket, and Chinese dumpling soup by Drewno.
Some guests remarked that the culinary offerings seemed light for a so-called chefs ball, but it didn't hurt the friendly, celebratory mood of the mostly young crowd, who formed a constant scrum around a bar stocked with beer, wine, Bulleit bourbon, and the makings of mimosas—quite a boozy spread for a party with the relatively low price tag of $75 (VIP tickets cost $125).
Relaxed as it was, the ball did have its glitzy moments: Redheaded Modern Family star Jesse Tyler Ferguson (staff wore bow ties from the actor's pro-gay-marriage organization) showed up, as did Smith's friend Gayle King and Illinois governor Pat Quinn.