Chef Ryan Ratino is always looking for extraordinary ingredients to help his Logan Circle tasting room, Jônt, stand out. Recently, he was eyeing Japanese strawberries. The small-batch fruit rarely makes it to the US, and it can cost $30 a berry. When his usual in-the-know ingredients dealers couldn't help, he turned to another source: the Japanese Embassy.
"They have relationships with suppliers and can help us get the best ingredients," says Ratino, who has also obtained premium yuzu oil, sake lees, and crown melons via his embassy ties.
With more than 175 foreign embassies in DC, local chefs can access an exclusive global supply chain. The public gets a taste at restaurants and at events like the Embassy Chef Challenge. But the delicious side of diplomacy often starts behind the scenes and, as with any strong alliance, benefits both sides.
"Embassies have a goal of educating the public, and there's a trade-and-­agriculture sector that's charged with getting imports into the hands of the right people," says Julie Sproesser, managing director of the Restaurant Association Metropolitan Washington. "[Embassies] got savvy—they can try big distributors, but the best way is to get a chef who wants your product."
When the Embassy of Japan wanted to promote "real" Japanese Wagyu beef—as opposed to domestic versions—it allowed RAMW members to procure the pricey protein at a discount. Chef Matt Baker never took it off the menu at his Ivy City dining room, Gravitas: It's now his bestselling item.
The Japanese Embassy is among the most active on the local culinary scene, recognizing that current American obsessions such as fermentation fit nicely with Japanese exports like miso and koji.
Embassy agriculture secretary Ryo Tsuzukihashi has helped orchestrate first-time trips to Japan for Washington chefs, taking them to, say, the bountiful Tohoku region. "In Japan, the young, passionate farmers and fishermen try to export their products because our population is aging and the market is shrinking," Tsuzukihashi says. "My mission in the United States is to connect those people."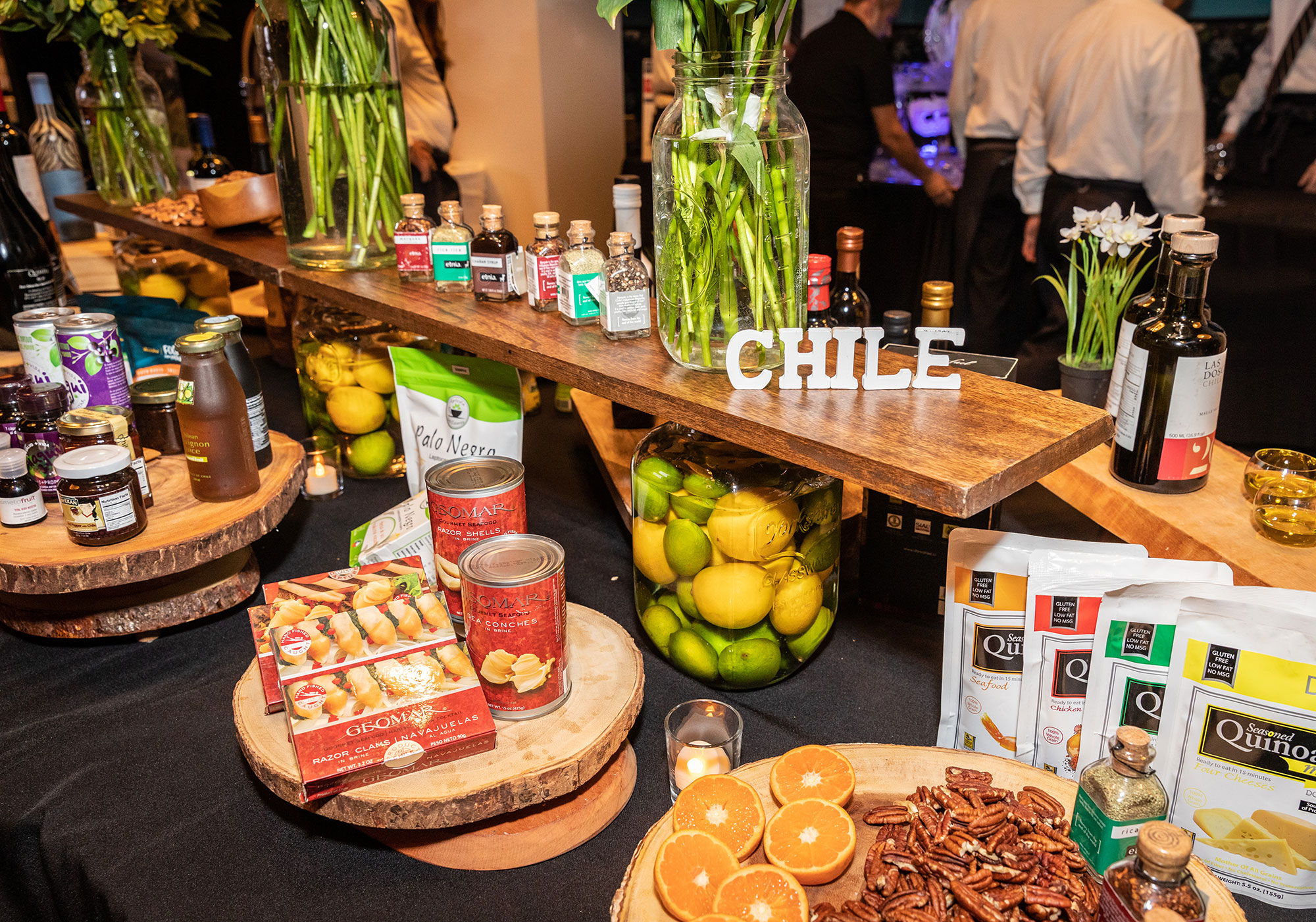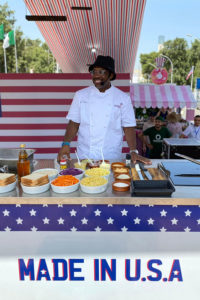 At the annual Rammy Awards—the Oscars of Washington's restaurant industry—countries from Chile to Tunisia set up tasting pavilions at the ceremony, which get products and cuisines in front of the city's tastemakers. After Iceland dished up bites of its Arctic char, fish sales to area restaurants skyrocketed.
Restaurants serving less common cuisines are often buoyed by embassies. The Embassy of Switzerland hosts frequent events with Stable, DC's only Swiss restaurant, bringing in high-profile Swiss chefs such as Eleven Madison Park's Daniel Humm to the otherwise low-key Northeast spot. Le Mont Royal, the French Canadian bistro in Adams Morgan (owned by Americans), saw embassy staffers nightly after its January opening. Homesick members of the Québécois government sent the bar a wish list of drinks—1642 Cola, Caribou beer—and helped the kitchen source maple syrup.
The Canadian Embassy—among the largest in town, with about 350 employees—then invited Le Mont to create a pop-up there, with potentially more to come. "We can basically have a sustainable business just catering to the embassy alone," says co-owner Chas Jefferson.
Duke's Grocery restaurateur (and LA native) Daniel Kramer operates four London-style gastropubs in DC. What started as a regular gig serving visitors to the British Embassy during events like EU Open House Day has blossomed into a full-service Duke's there, accessible only to diplomats and invited guests.
US embassies abroad have engaged chefs as diplomats in their own right through the Culinary Diplomacy Project. The nonprofit travels with chefs around the world to strengthen cultural ties and promote understanding through food.
Lauren Bernstein founded CDP in 2018 after leaving a career at the State Department. Her organization now works with State and the Arts Envoy Program, which engages chefs such as Rock Harper to represent American cuisine and culture abroad. The owner of Queen Mother's in Arlington traveled to Algeria last year, sharing his fried-chicken recipe with culinary students and making jambalaya with local chefs. Former Sweet Home Cafe chef Jerome Grant flew to the UK as part of a "Thanksgiving road show," making dishes that spoke to his Caribbean, African American, and Filipino heritage.
"Culinary diplomacy aids all around—government to government, people to people, and citizen and citizen," Grant says. "We can all showcase who we are and where we're from."
---
---
This article appears in the March 2023 issue of Washingtonian.