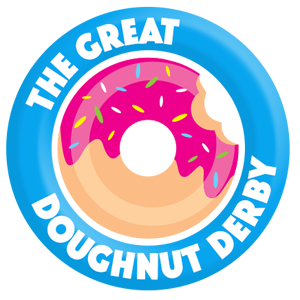 Well, it's that time of year again. As we do every March, Best Bites blog is pitting
favorite local foods against one another to determine which snack is your favorite.
Last year, a fierce wing-off determined the supremacy
of the chicken pieces at Bloomingdale bar Boundary Stone. This time, we're taking
on a snack food that's having a hot moment in Washington: doughnuts. New venues include
Zeke's DC Donutz,
GBD, and Astro Doughnuts & Fried Chicken, and the anticipated brick-and-mortar from
District Doughnuts, due to debut in June. But who makes Washington's best holey pastries?
To find out we have created a list of 32 favorite doughnut makers, and it's up to
you to determine a winner.
Some things you need to know about this year's competition:
There are two ways to vote—but only one way to earn a $50 gift certificate to the
winning doughnut purveyor. Every weekday beginning Monday, March 11, we will publish
a post pitting two doughnut spots against each other until we have arrived at a winner.
(We pulled numbers at random to determine the order of the bracket. Voting
closes every day at 5 PM.
To be eligible for the gift certificate, however, you'll have to fill out the bracket online. Brackets are due to us by 11:59 PM on Sunday, March 10. We are sorry,
but we cannot accept paper submissions.
May the best doughnut win!
The entry period for submitting brackets has ended. Please vote for your favorite doughnuts each day as the derby gets underway!