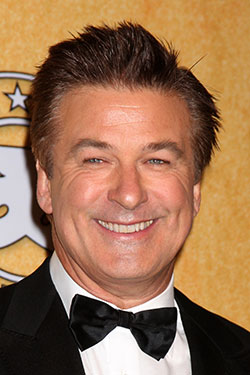 It might not be arm wrestling with Muammar
Qaddafi,
but the Smithsonian's upcoming exhibit on the visual history of
yoga is still enticing
enough to Jack Donaghy's alter ego that he's agreed to co-chair
the exhibition's gala.
Alec Baldwin and his wife, Hilaria, a yoga instructor, will act
as gala chairs for
"Yoga: The Art of Transformation," scheduled to open at the
Sackler Gallery on October
19. The actor announced the news yesterday—how else?—via his
Twitter account.
The Sackler's yoga exhibition is the first ever
museum exhibition to explore the history
of yoga and also the first the Smithsonian has actively
crowdfunded, in an effort to
raise $125,000 towards its
costs. If
you can't wait until October, and you want to see a video of the
Baldwins practicing
yoga in a studio in Cannes right now, watch
here.